I can not help but share the housing in which I now live, and I will look like I will live until I leave. We took it off for just a week, but we already want to extend it. Everything is just super! But most of all, of course, the view from the window pleases. I just dissolve in it ... No, well, really, an ideal place to work, you sit at a computer and look into the distance. Inspires! True, if you come only on vacation for a couple of weeks and have an active rest, coming home only to spend the night, then, probably, it makes no sense to overpay for the area, while living on the mountain. But okay, look below the pictures, how great it is here.
The content of the article
Price and booking
Here is a direct link to the apartment where you can book. Traditionally, I booked on Airbnb. The cost in October was 65 euros per day with a discount if you take it for a week. I wrote to the owner and asked for another discount, since it is not the season. I ended up shooting for 60 euros.
Airbnb allows you to rent accommodation from individuals. If you don't have registration yet, then it's time to do it. Sign up here and get $ 32 off Airbnb on apartments worldwide. Valid for the first booking, booking must be from 70 $.
Get $ 32 Discount>
The bonus can then be used within a year after registration, and then you can also distribute bonuses to your friends. And be sure to check out my post. post about Airbnb, in which I told how to register, how to verify an account, how to look for accommodation, etc..
Interior and impressions
We rented a house for three (I live here with my blogger friends), and a total of 30 euros came from me. In my opinion, very good for such conditions. So, if you are traveling with a family or a company that fits into 2 bedrooms, then this is a good option. True, I do not know the price per season. But judging by the price tags on Airbnb, the price here is average..
So, as said, a 2 bedroom apartment. And also 2 bathrooms, which is also very convenient, one is larger with a washing machine, the other is smaller. There is a corridor and a fairly large living room with a huge window overlooking the sea, mountains, and, in fact, the entire city of Budva. Since the house stands on a hill at the foot of the mountain and at the same time from the edge, the whole city is really visible. Actually, for the sake of this, this housing was rented. As soon as I saw the photos on the site, I immediately decided to book. Moreover, due to the fact that there was a discount when booking a week or longer, the prices were even lower than those of the neighbors below. From the living room you can go to the balcony, where in summer there are chairs and a table and also a great view. Each of the bedrooms also has balconies, but there are simpler views..
From technology - air conditioners with heating mode in the living room and one of the bedrooms, heating batteries in the living room, corridor and in both bedrooms, which is a rarity for Montenegro. There is also an LCD TV and Wifi. True, the Internet is average here, the speed is good, but the signal disappears, apparently something is wrong with the router. The kitchen is fully equipped: stove, microwave oven, kettle, oven, two-compartment refrigerator. Change the towel and take out the trash every two days.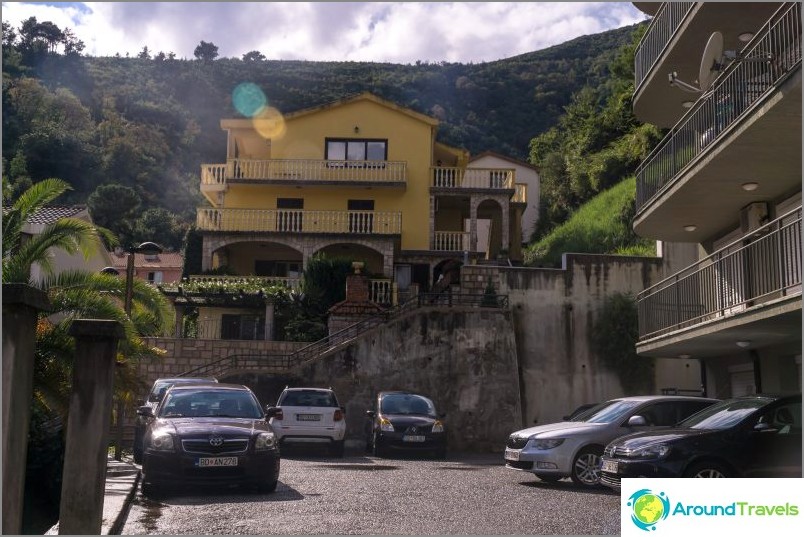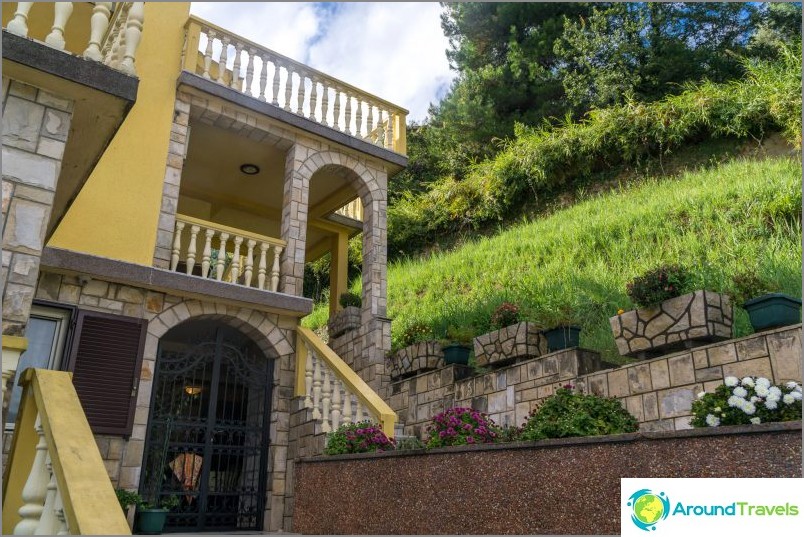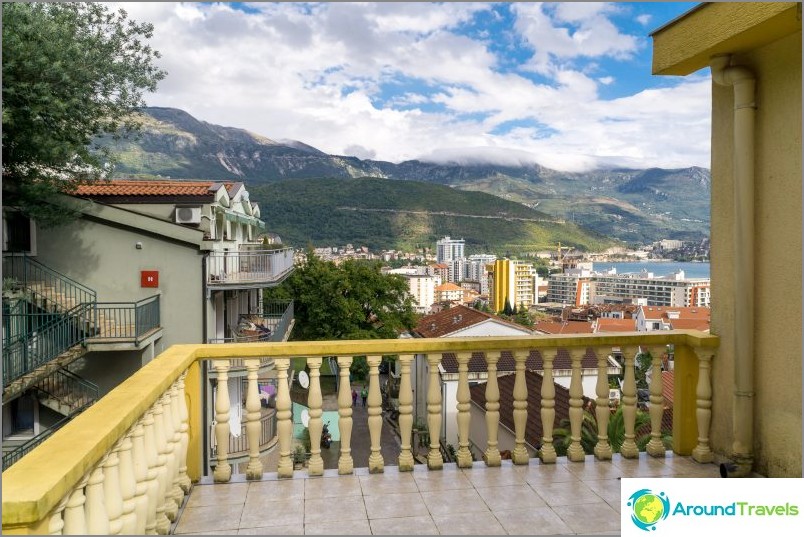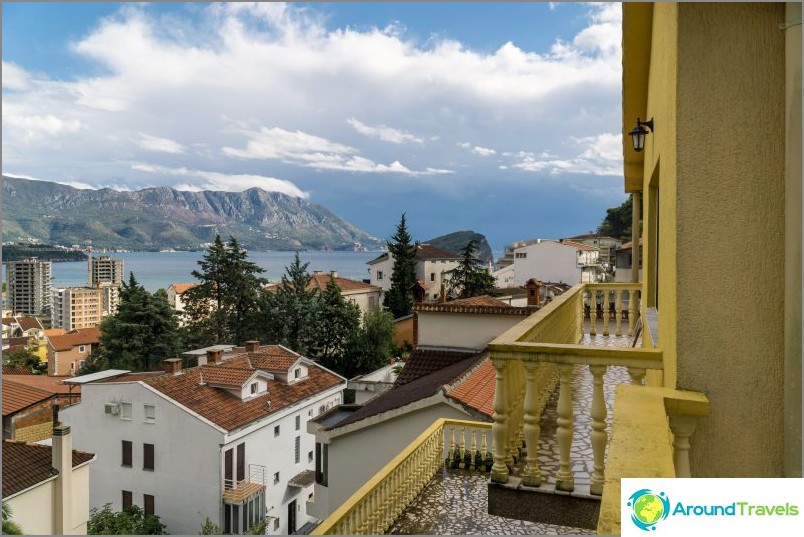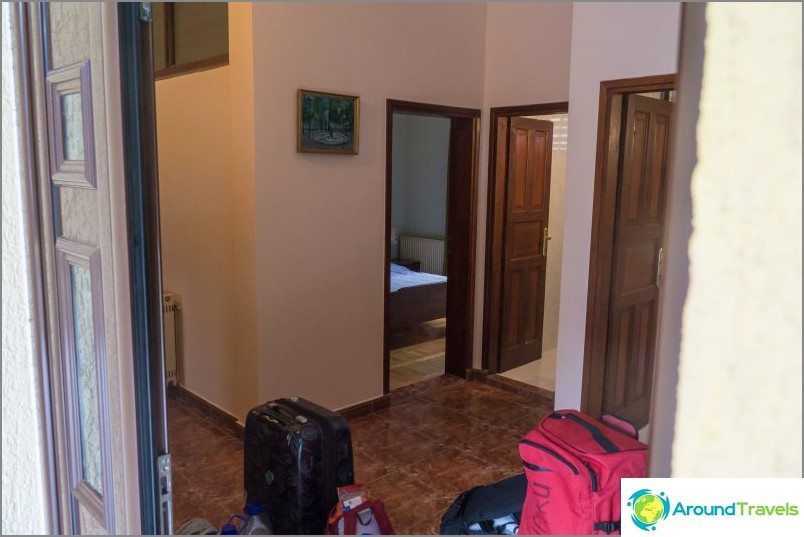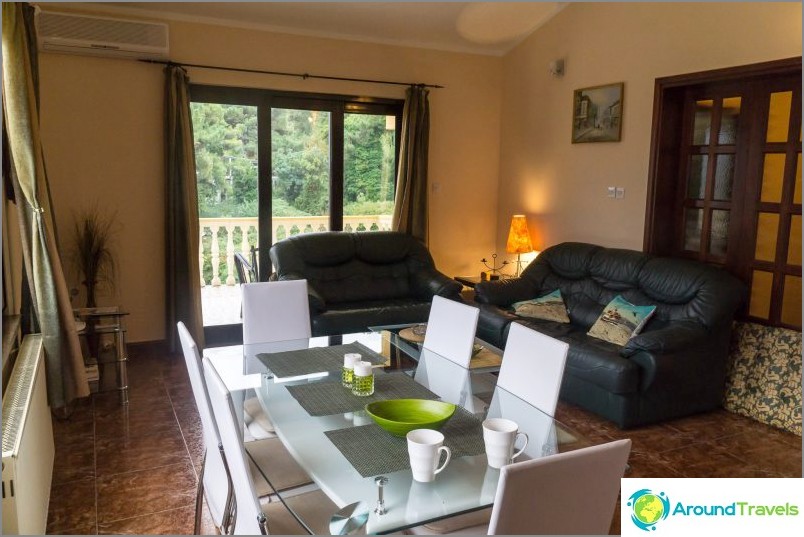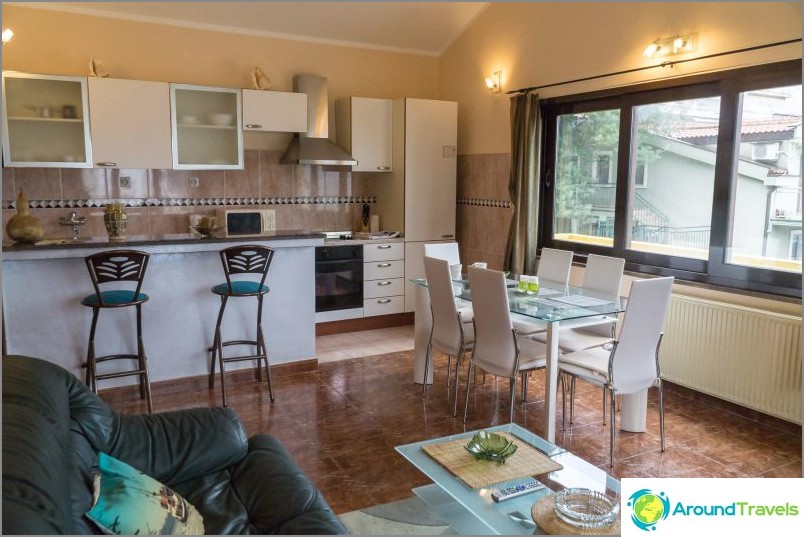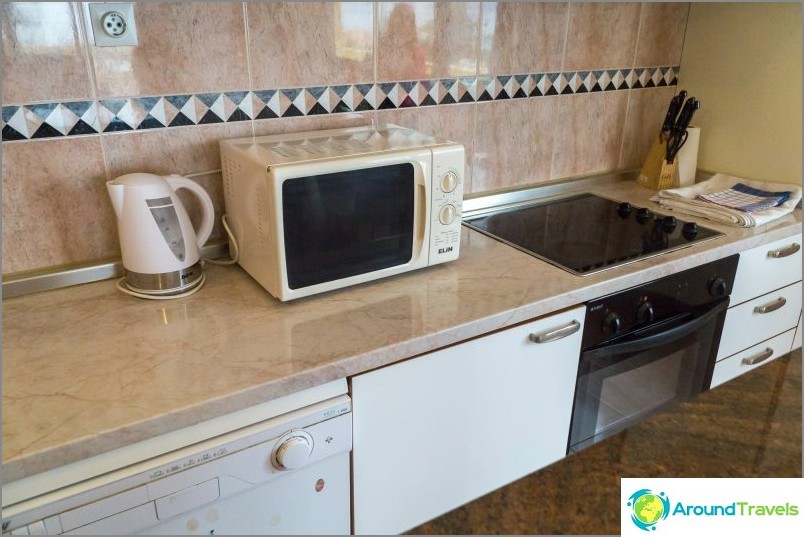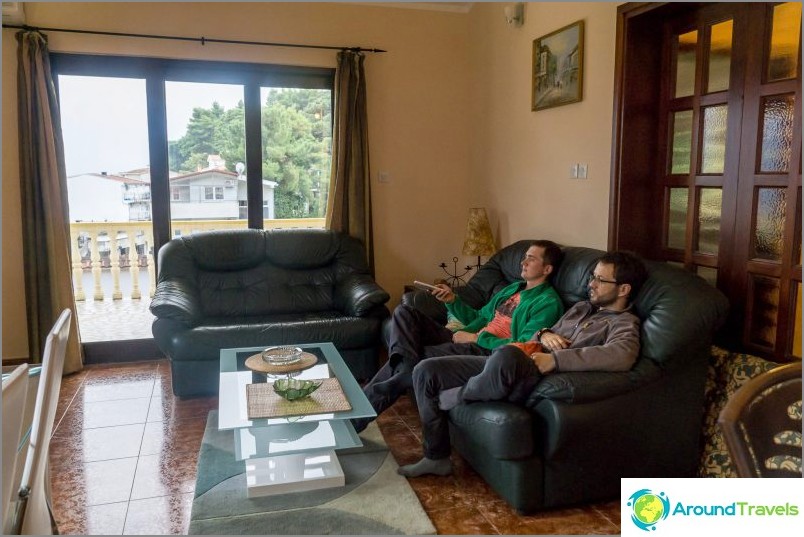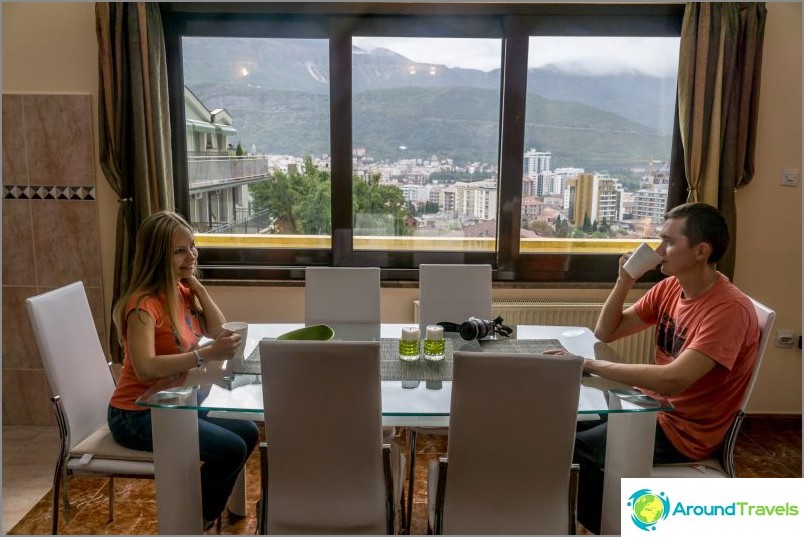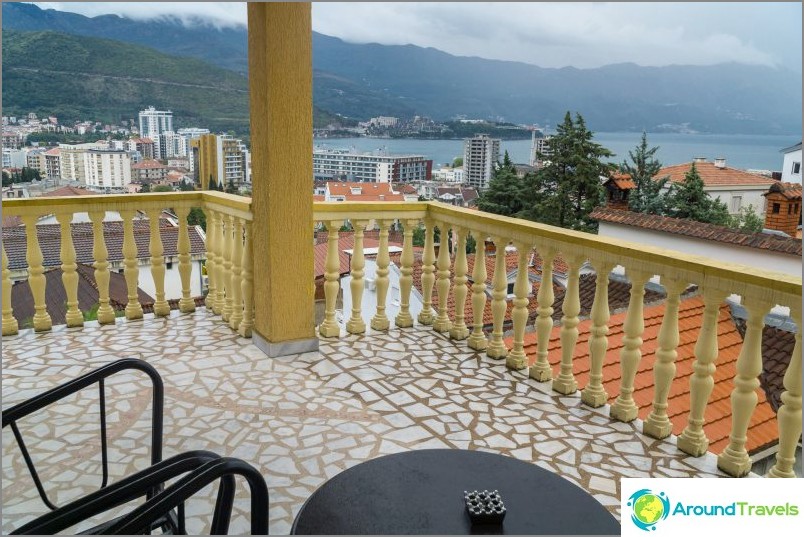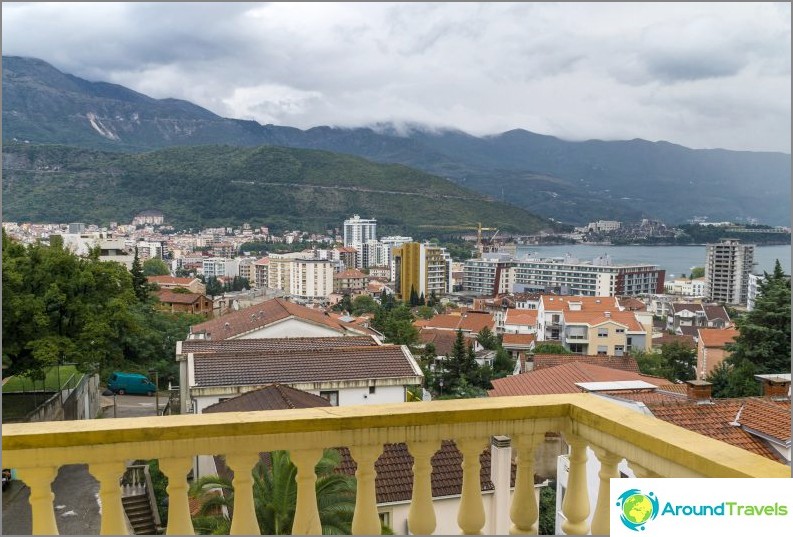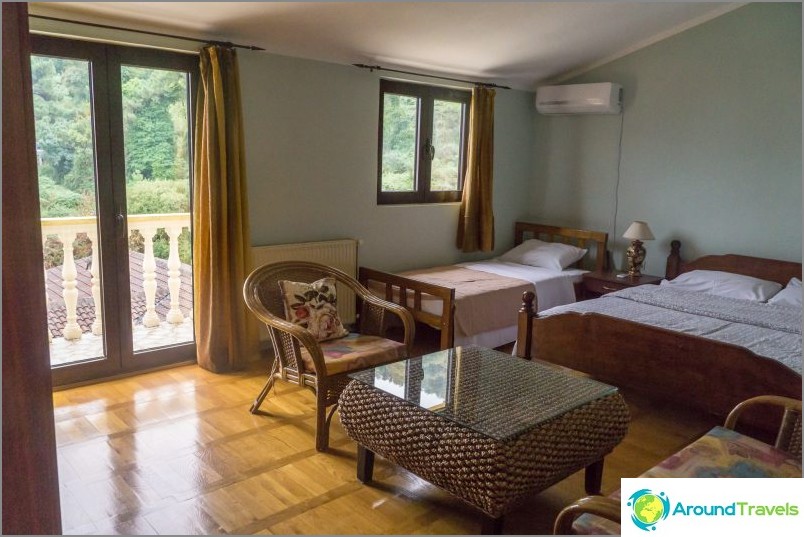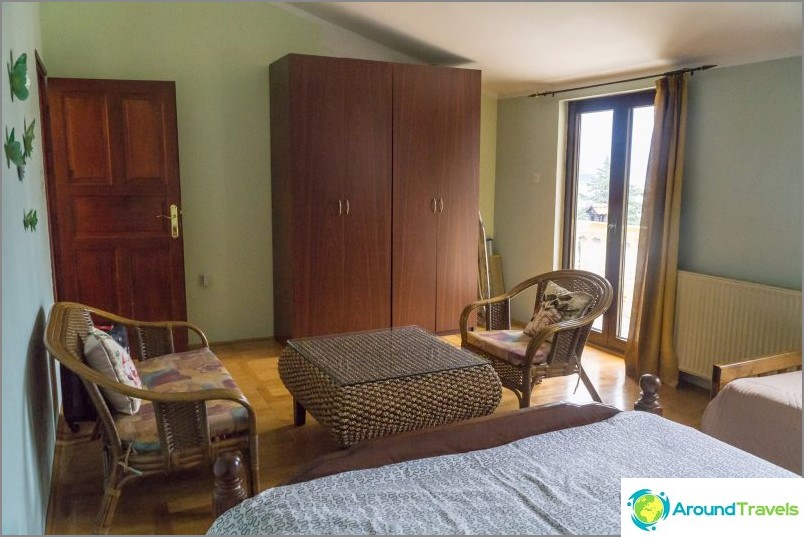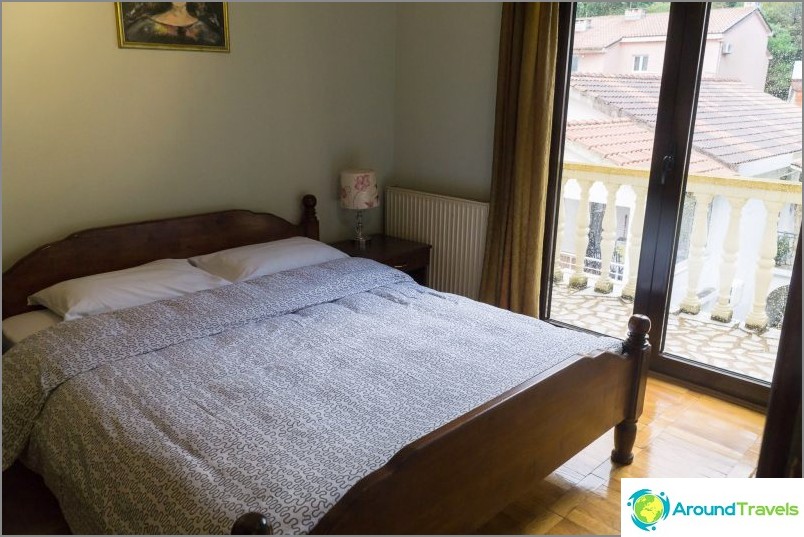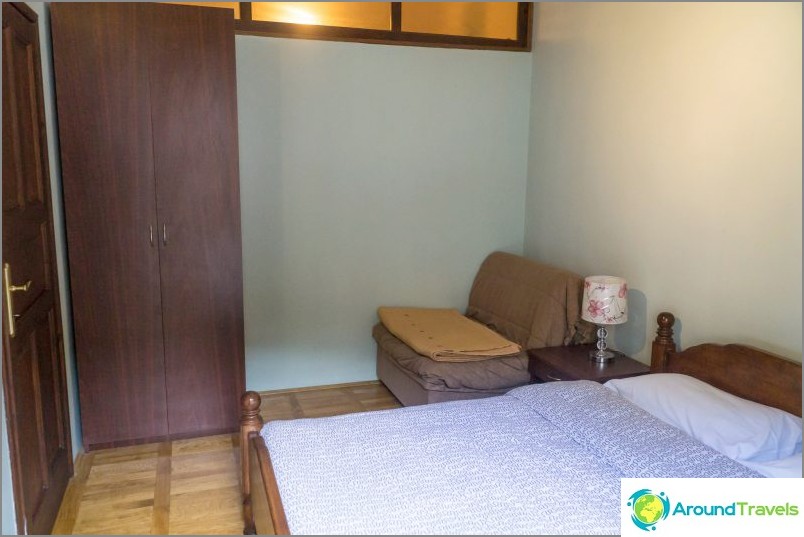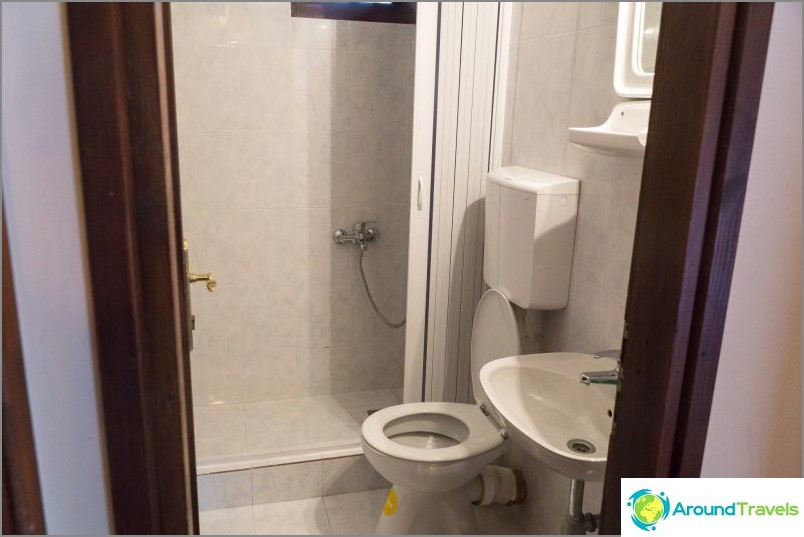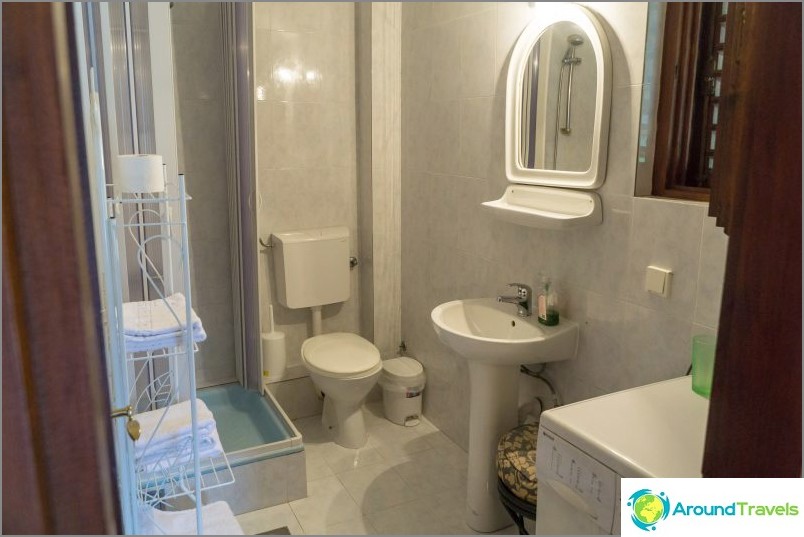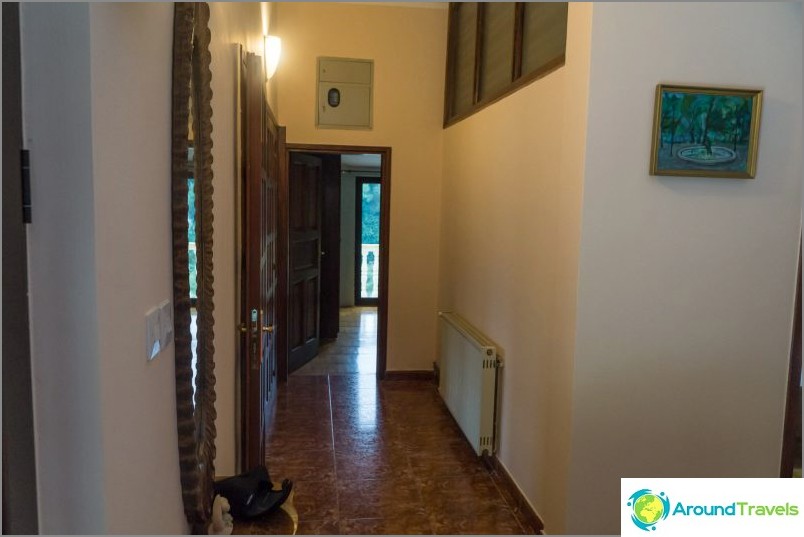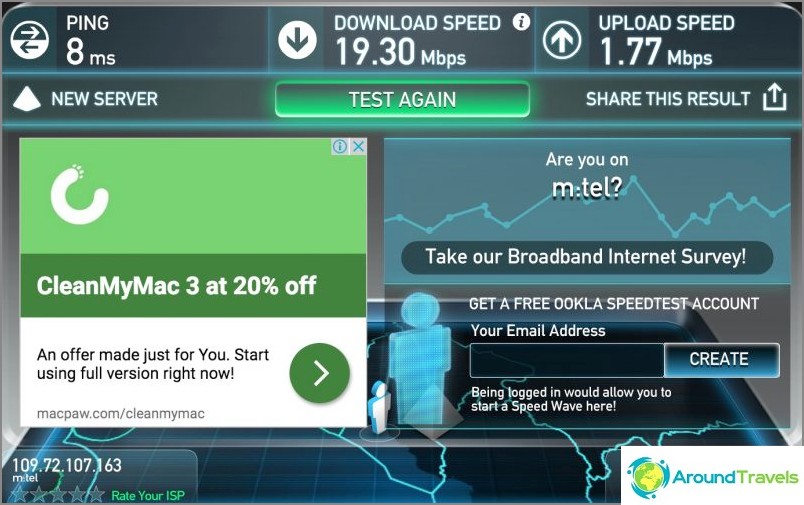 The specificity of housing in Montenegro is that there are few plains, but, on the contrary, there are many mountains. Therefore, it is quite normal to live on a mountain. This penthouse is located exactly like that. But nevertheless, it takes only 10 minutes to walk to the sea (to the Slavyansky beach). You can go down either just along the road or by stairs. Conversely, in my opinion, it is not difficult to climb, 5 minutes longer. If you don't feel like walking, then it is better to look for accommodation closer to the beach, but then you will not have such a stunning panorama from the window.
Video
On the map
Penthouse with a view
Penthouse with a view
Very nice apartment with sea views and adequate hosts.
More details
Very nice apartment with a sea view and adequate hosts.