On the southernmost edge of Koh Phangan, behind the beaches Haad Rin Nai, Haad Rin Nok and Leela Beach is a cult place for techno lovers. Koh Phangan itself is a young, reckless and energetic island, so the Lighthouse has a positive reputation and is in constant demand among local residents. On the outskirts, at the foot of the mountain, on the rocks, there is a small club where events are held in a techno musical format. The club has a bar, there are rocks under the club, and behind the club there are bungalows where you can live or sleep.
The content of the article
Lighthouse Bungalows & Restaurant
The official name of the institution is Lighthouse Bungalows & Restaurant, but in Phangan it is better known as the Lighthouse Techno Party, which are held both day and evening. The bar is located on a rocky promontory, right on the rocks that form a miniature amphitheater, where the role of the stage is played by the indoor restaurant with a dance floor, audio installations and a DJ, and tables are open-air.
People love to gather here not only to listen to music and drink, but there is also a great place for jumping off the rocks (though not very high), good snorkeling and in general the Lighthouse bungalow - this is a convenient location not far from the main party beaches of Phangan.
And if parties are quite popular here, then bungalows are not in demand. I suppose that their hotel business did not go well and they abandoned it. Authentic bungalows, not for everybody. Or, more precisely, very simple, old and with holes in the walls. There is no service at all. In addition, it is far from civilization, and if you go to it, then also on foot up the mountain. Yes, the sea views are steep, romance and all that, but you have to be prepared for uncomfortable conditions. If you are thinking of booking a room here, here is a direct link to Lighthouse Bungalows & Restaurant . For a couple of nights you can.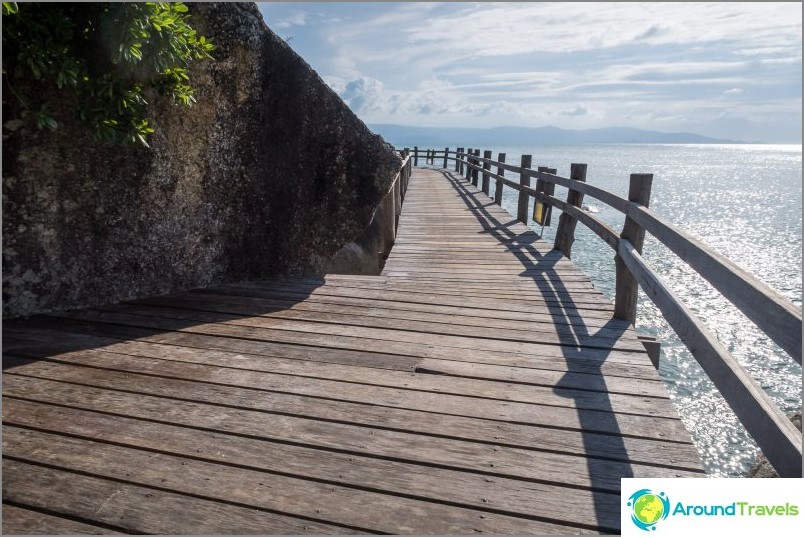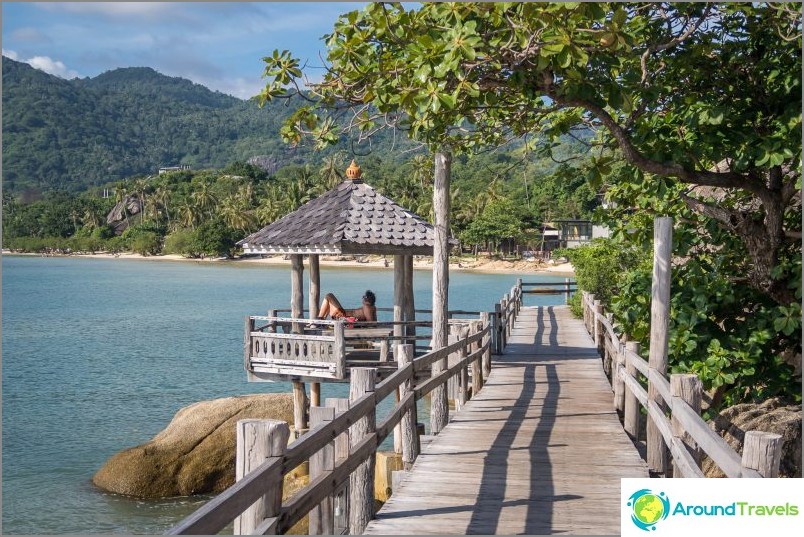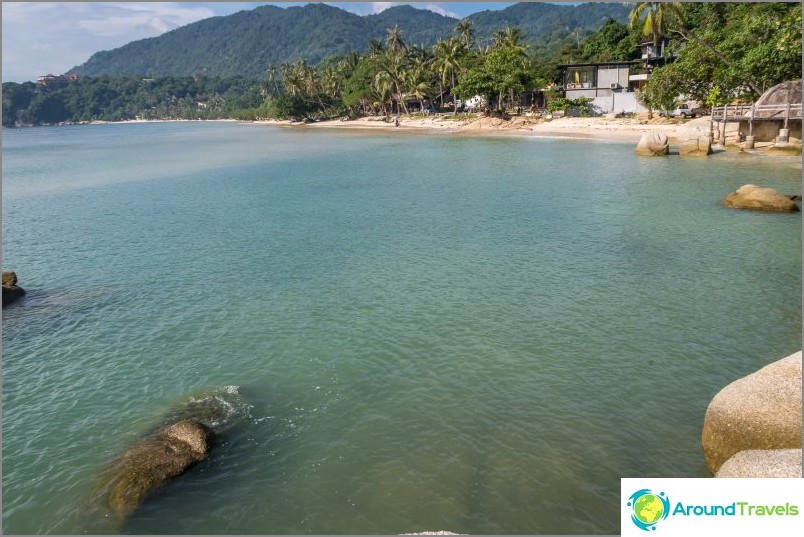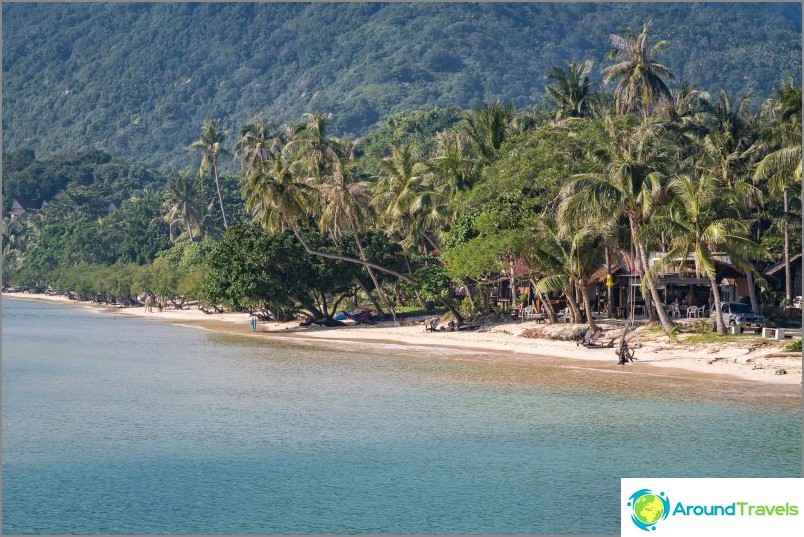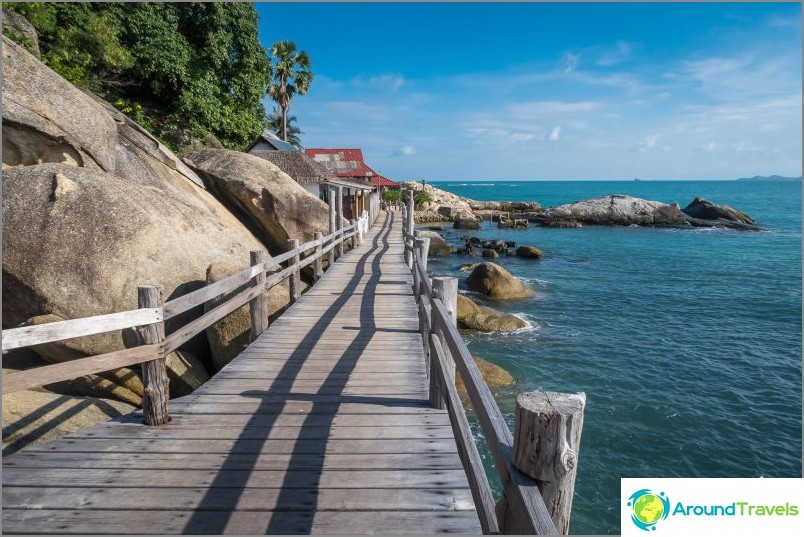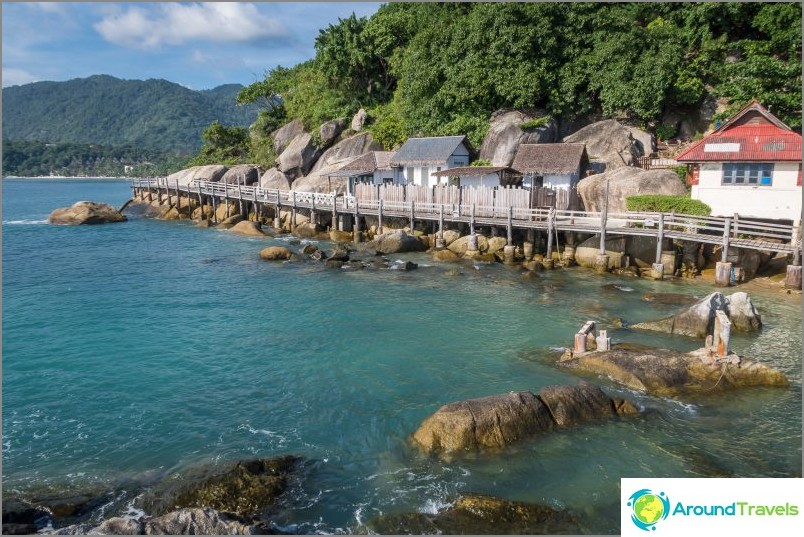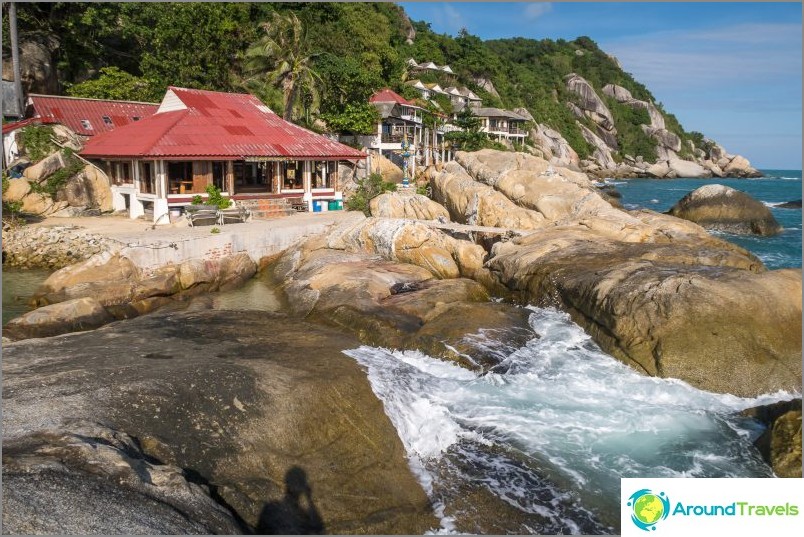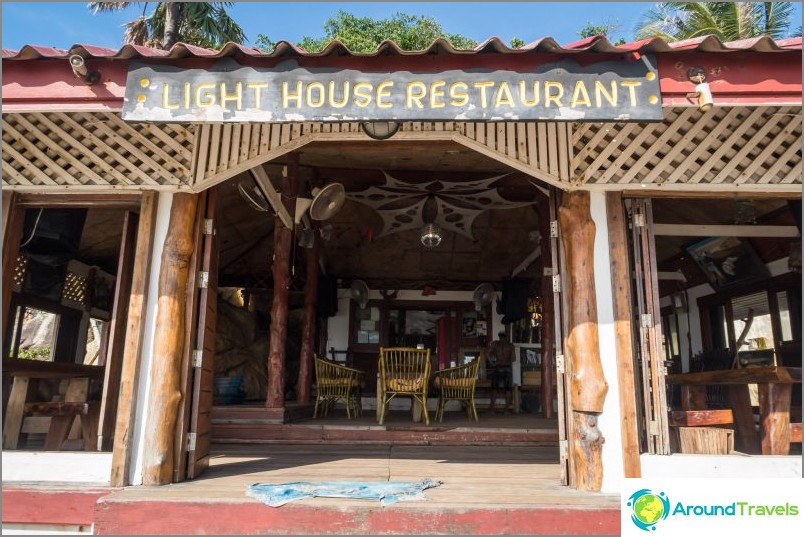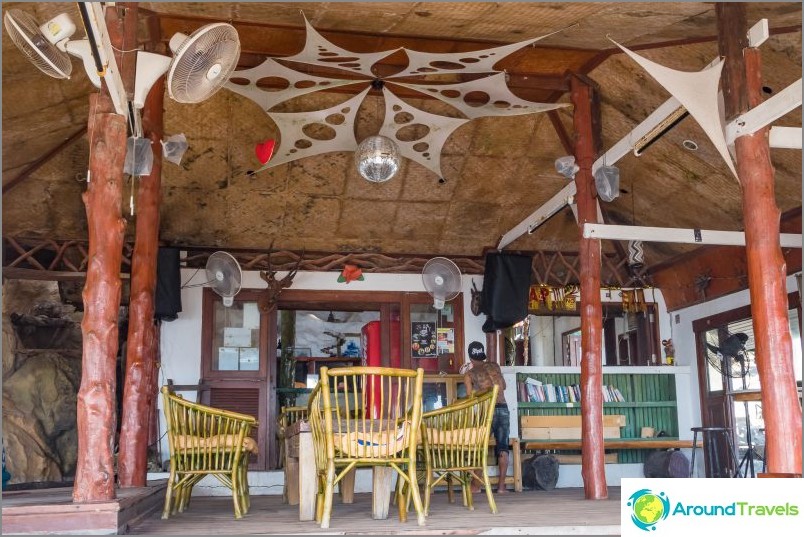 Information to visit
There is no restaurant as such. Usually all the action, drinks and food during the parties. News about the ongoing events is published in all Pangan posters. Usually parties take place once a week..
You can get here in two ways, but both go up the hill along Leela Beach, and go down to the parking lot with the inscription «Lighthouse». Here you need to drop the bike and move along the footbridge along the rocks..
By and large, it makes no difference which road to go. When I was there last time, road work was underway and, I hope, the primers were put in order, otherwise there were a couple of places there at all. Just in case - the road farther from the coast was better.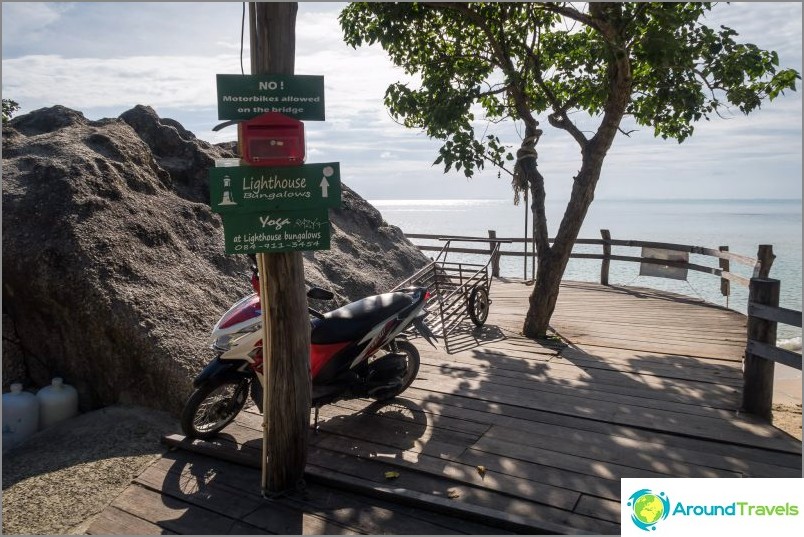 Koh Phangan hotels>
Be sure (and I insist) to check for discounts or special offers on the excellent Roomguru service. He will quickly and easily show you discounts in all existing booking systems. In Asia, for example, there are a lot of offers on Agoda.com, which are much more interesting than for exactly the same hotels on Booking.com.
On the map
Map of the area around LightHouse Bungalows
Map of the area around LightHouse Bungalows: