I don't know how new this attraction is, but at first glance, the Orchard Park in Krasnaya Polyana will not take more than two or three years. It is located on a hillside in the border area, between Estosadok and Krasnaya Polyana, behind the Rosneft gas station. I found it by accident, looking at the map of Krasnaya Polyana before leaving for reconnaissance. As it turned out, there is a park complex with a children's playground, a sports town and a water park..
The content of the article
Park complex «Orchard»
The creators came up with an original concept for this park: on eight hectares of land, they planted almost 180 species of fruit trees, between which a pedestrian serpentine descends along the hillside. These paths are intended both for walking and for fans of roller skates, roller skis and skateboards: there are many turns and straight spans, plus - a kilometer path along the perimeter, which is looped.
For children there is a separate fenced area in the form of a large ship, for a healthy lifestyle - a sports town with exercise equipment for working with their own weight. Down the slope under the sports field is broken «aquapark», although it is more of a cascade pool - there are no slides.
The park is open all year round. Among other things, the park administration accepts orders for wedding ceremonies - the view behind the gazebo really looks gorgeous in the pictures. I believe that after 7-10 years the trees on the territory of the Fruit Garden will grow up and the park will no longer look so bare and uncomfortable as it looks now.
So far, there is nowhere to hide from the sun, except perhaps under the eaves near the pools, and once again you will not come here, especially since the entrance was paid. The guard at the gate said that it is very beautiful here in the morning, at dawn, when the sun rises from behind the mountains in the east, and the entire lowland above the river is wrapped in morning fog..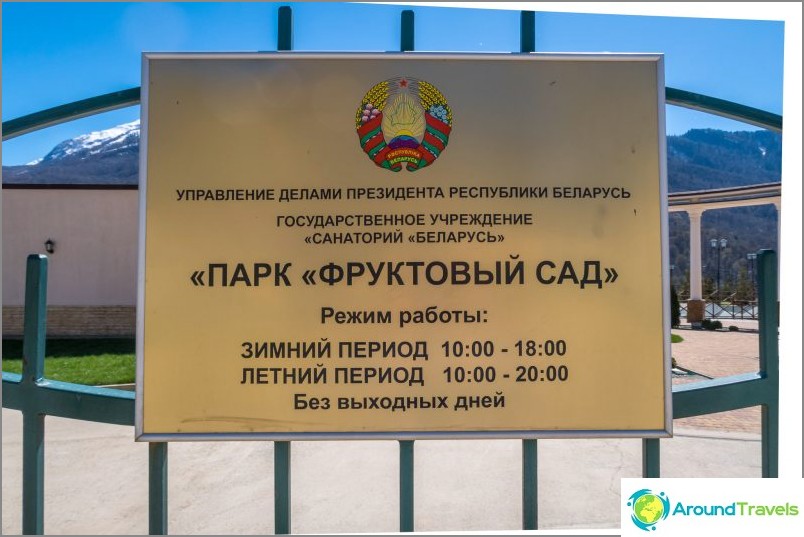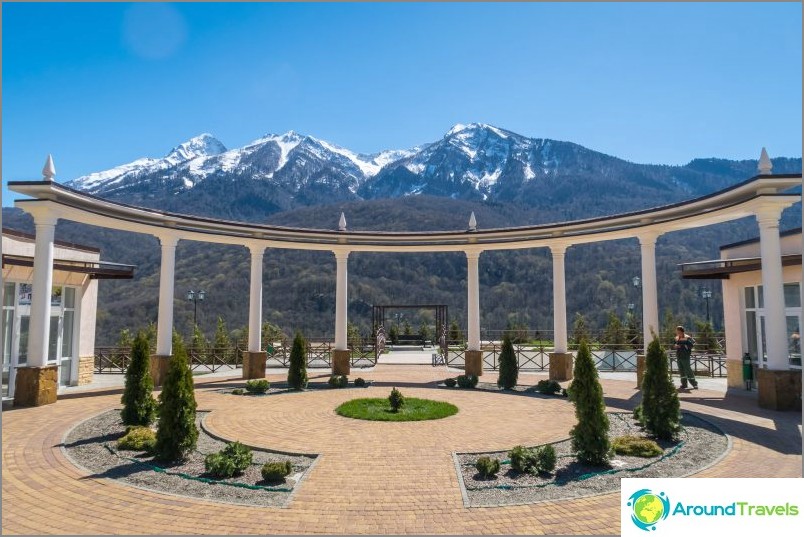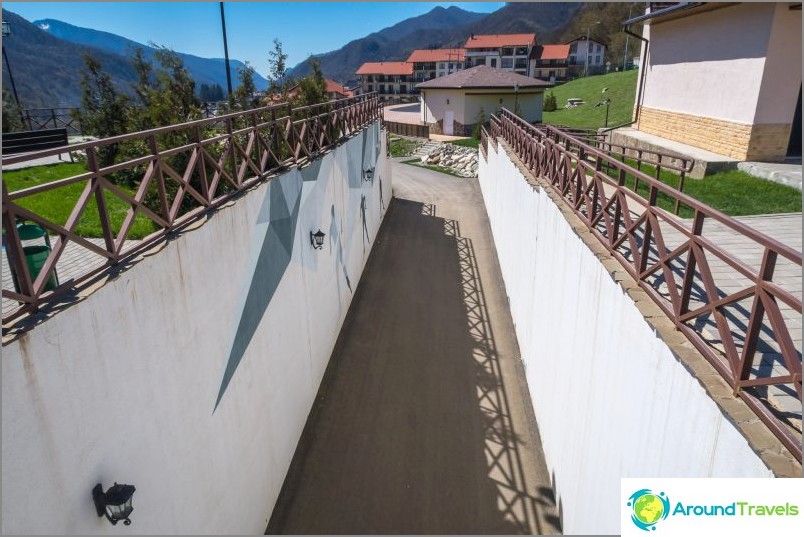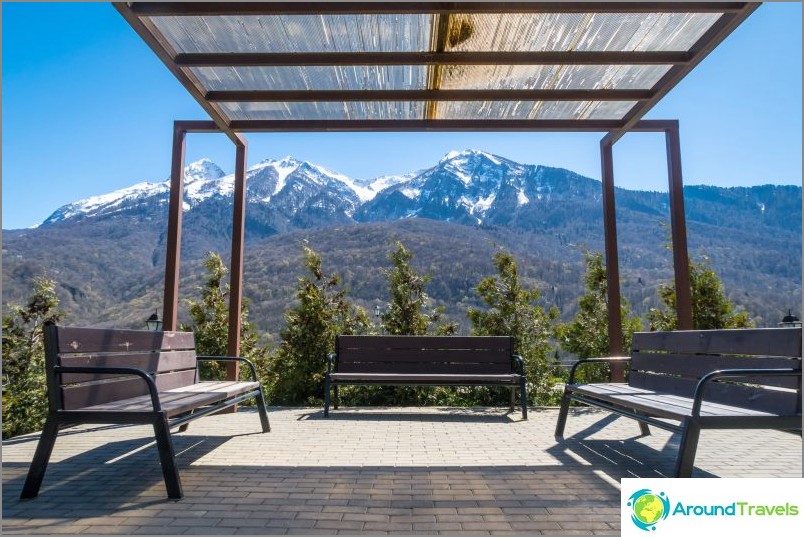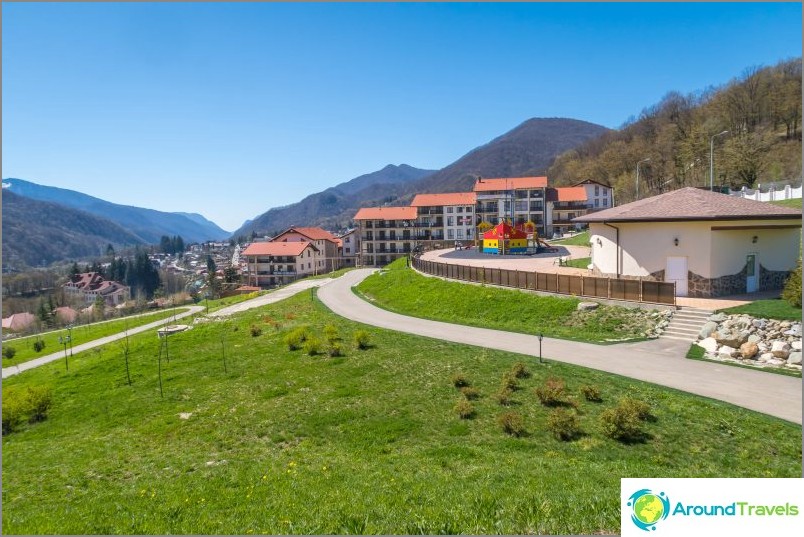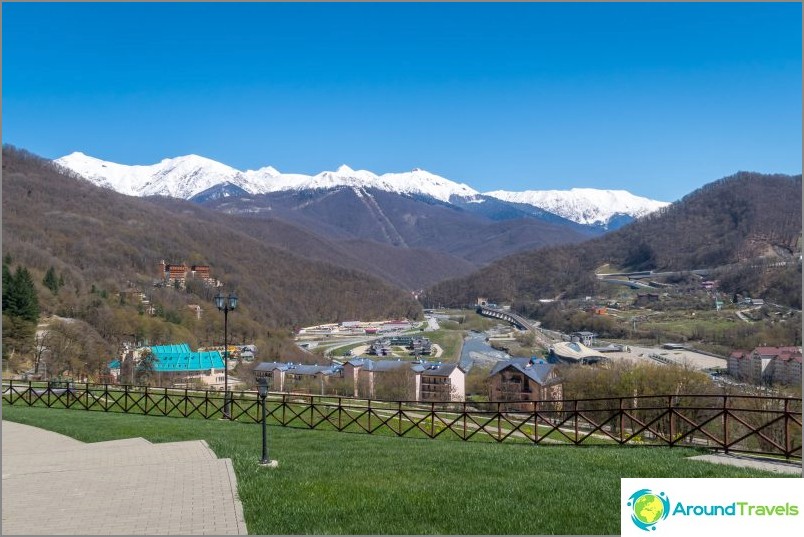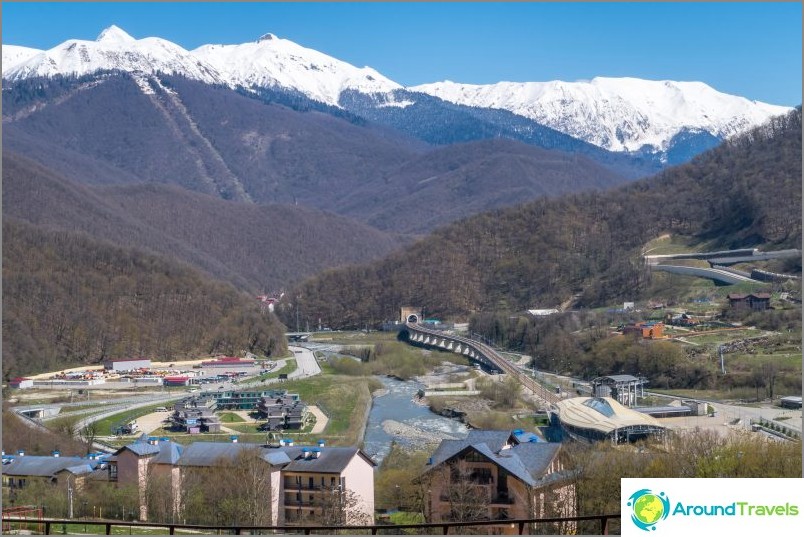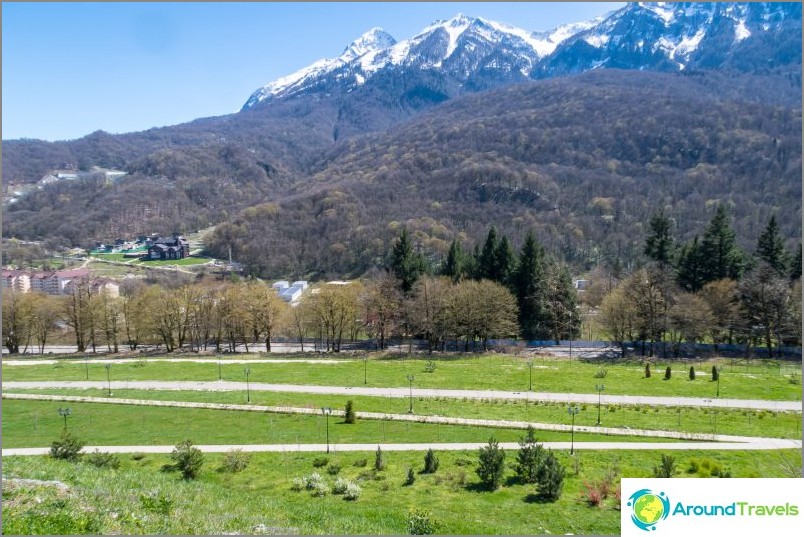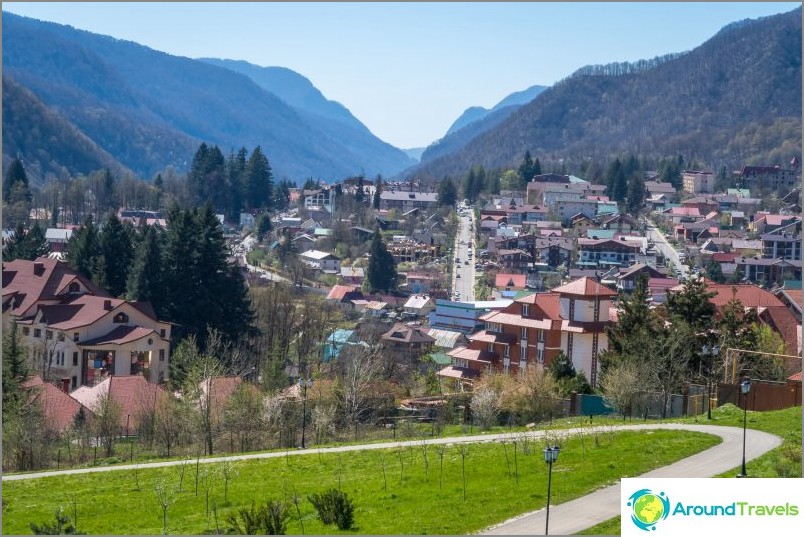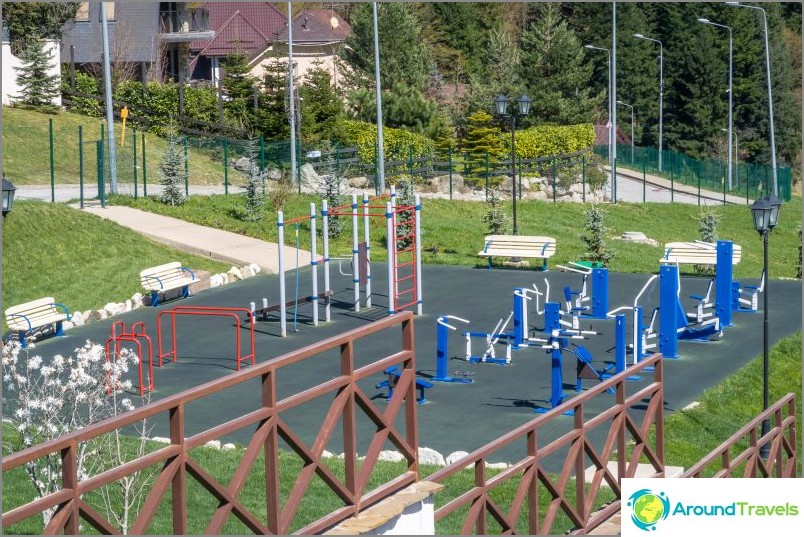 Information to visit
Entrance fee is 100 rubles per person if you are an outsider. Guests of the sanatorium get this park free of charge. The ticket office is located at the reception of the hotel of the sanatorium Belarus. First you need to climb the mountain (there are 200 meters), buy a ticket, and only then you will be allowed to enter the park..
Parking wild, along the curb.
On the map
Orchard Park
Orchard Park
Large park for walking and inline skating, with swimming pools and a sports field.
More details.
Large park for walking and inline skating, with swimming pools and a sports field. More details.