In general, I am rather indifferent to zoos, because either I do not feel passionate sympathy for animals, or it is not very interesting to look at them. Just think, this or that sluggish animal sits in a cage, and even stinks from it, as a rule. I have such a scent that I can smell it a mile away. But I was repeatedly told that this is all, because I have not been to any Asian zoo. I heeded the advice of experienced ones, scored on my skepticism and went to the Chiang Mai Zoo, just then I had a bike on loan (how to rent a bike) for several days, which simplified the delivery of the body to the place (outskirts of the city).
The content of the article
Chiang Mai Zoo
I must say right away that I changed my opinion pretty quickly. Of course, I still do not like the exploitation of animals and all that, but from this I like / do not like it, still nothing changes, and the zoos in the world, as they were, and will be, it is important that the conditions in them are close to natural ... In addition, the reality is that not all species can survive on their own without human intervention. Yes, and the child needs to show animals somehow. But oh well, I've already moved away from the topic of the article..
What is there that attracts the attention of many people? First of all, this is a huge territory with various zones and pavilions, which can be navigated either by buses, or by monorail, or on foot. Everywhere everything is green, beautiful, comfortable. Most of the pens for animals fit into the landscape as much as possible and look similar to nature, only one aviary for birds in the size of a couple of hectares is worth it!
Since I am very far from zoology, I cannot say how many different species of animals there are, but I think there are enough. There is also an aquarium of the type Oceanarium in Bangkok, but I didn't get to it. And the most important thing they want to see is a couple of huge panda faces..
Naturally, there are also additional entertainment and places to relax. That is, in general, I would consider the zoo as a wonderful park for walking with children. You will be there, come in. By the way, I recommend it even more. Khao Keo Zoo, which is not far from Pattaya, it is made on an even larger scale. In principle, after him, Chiang Mai does not look so good anymore..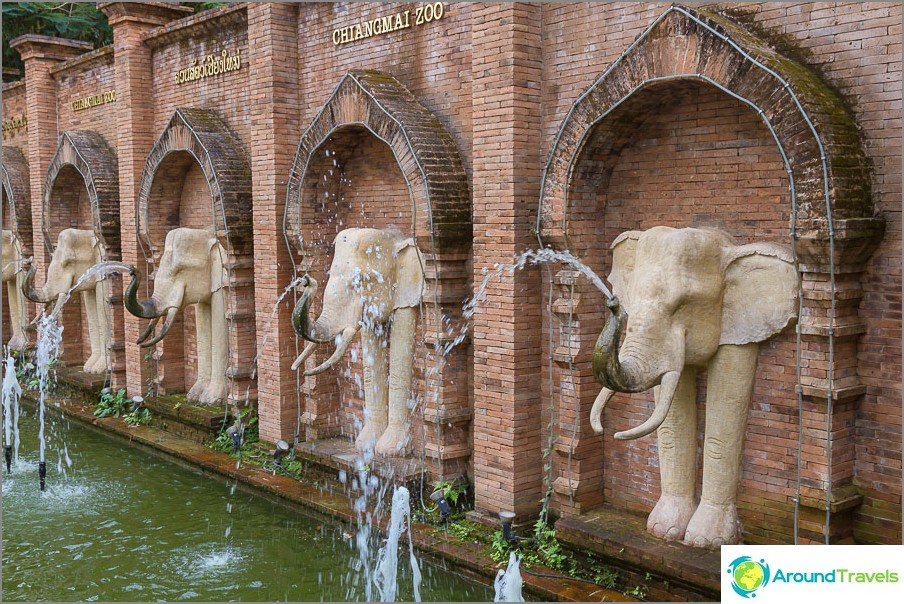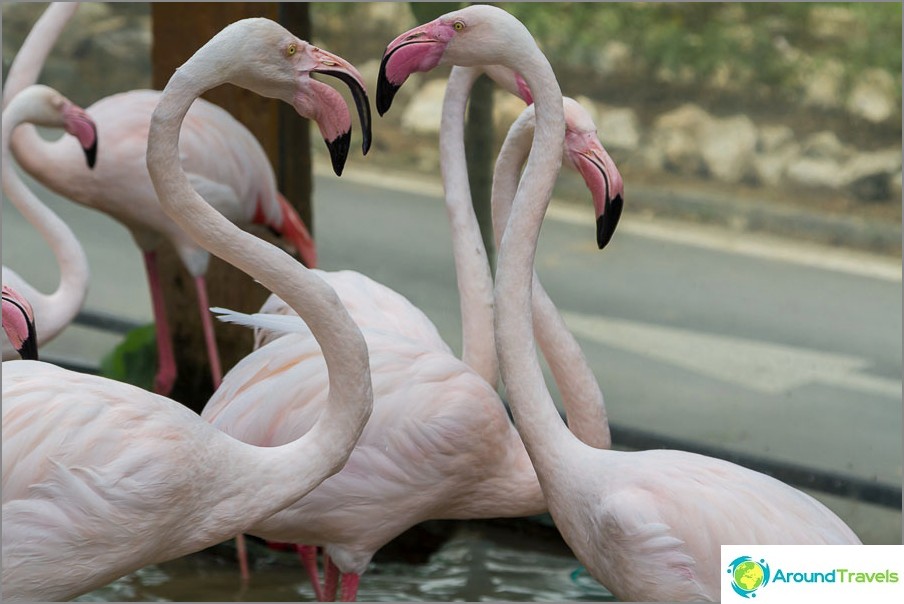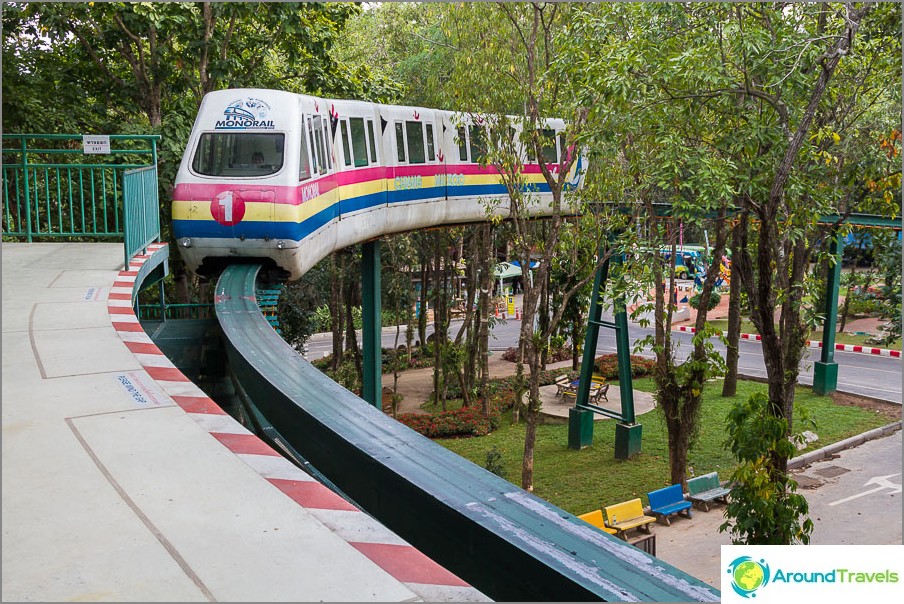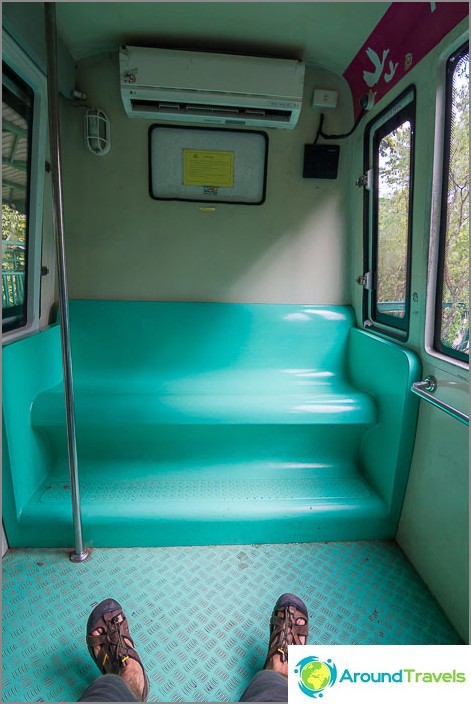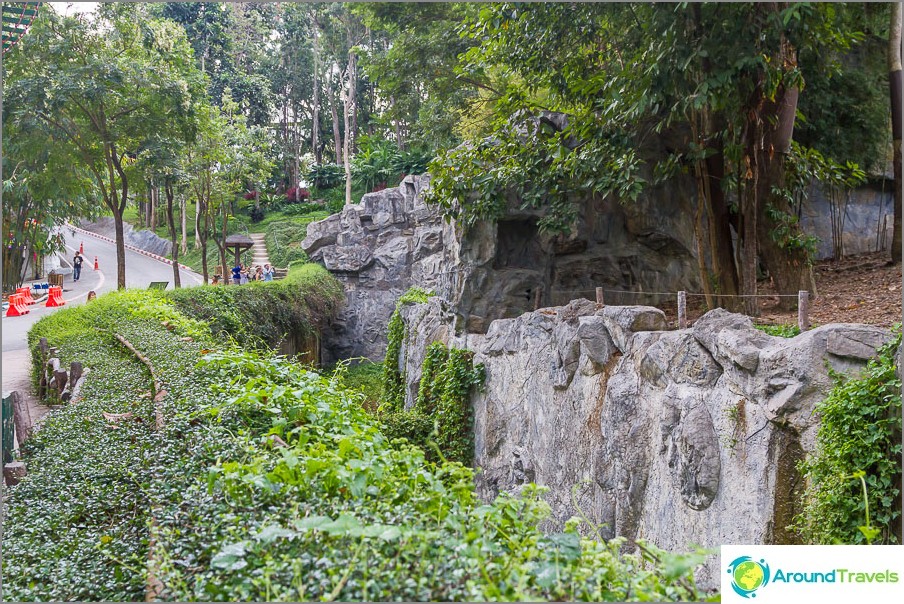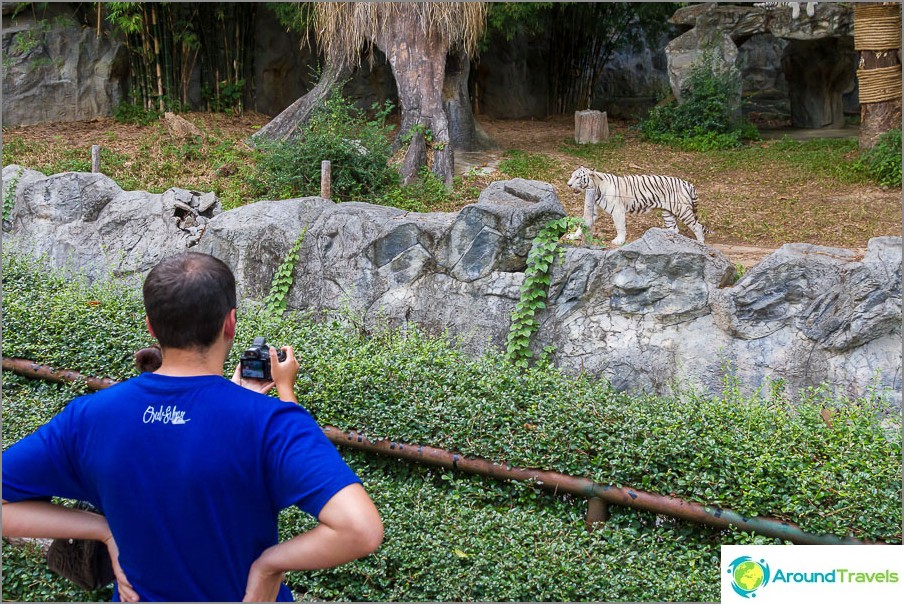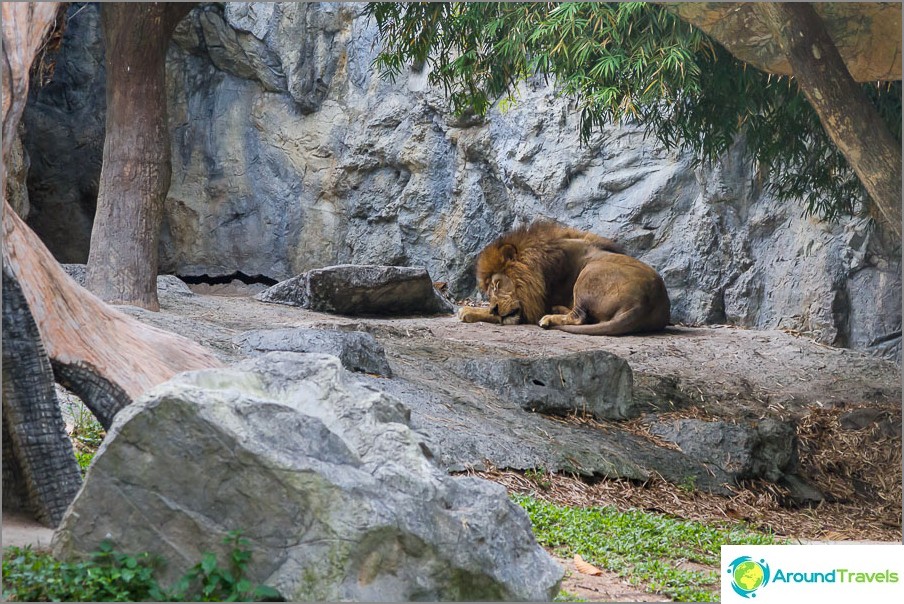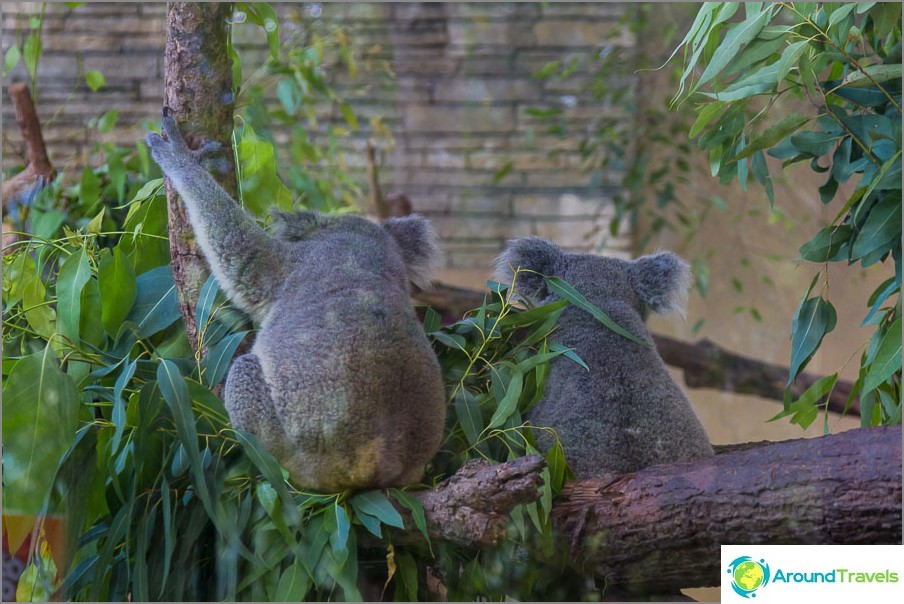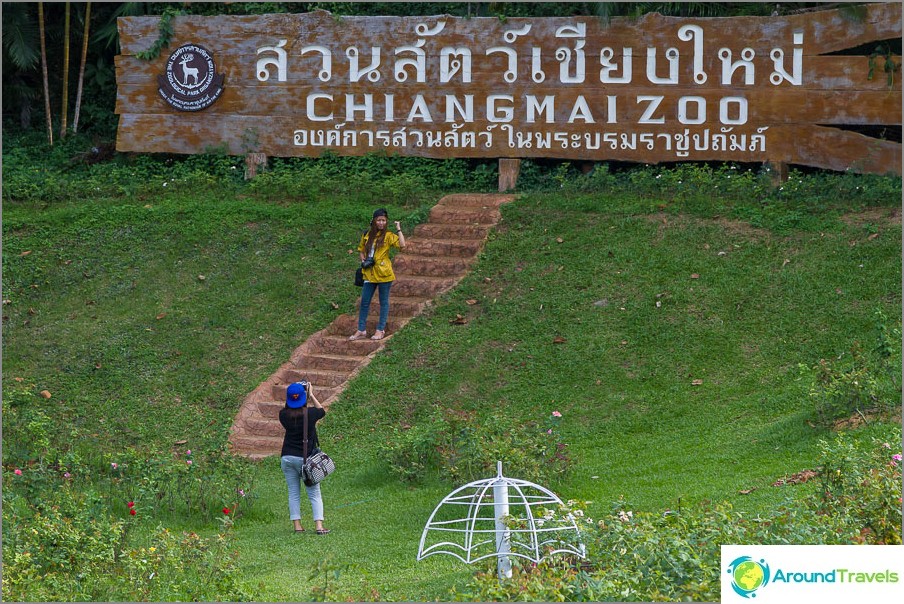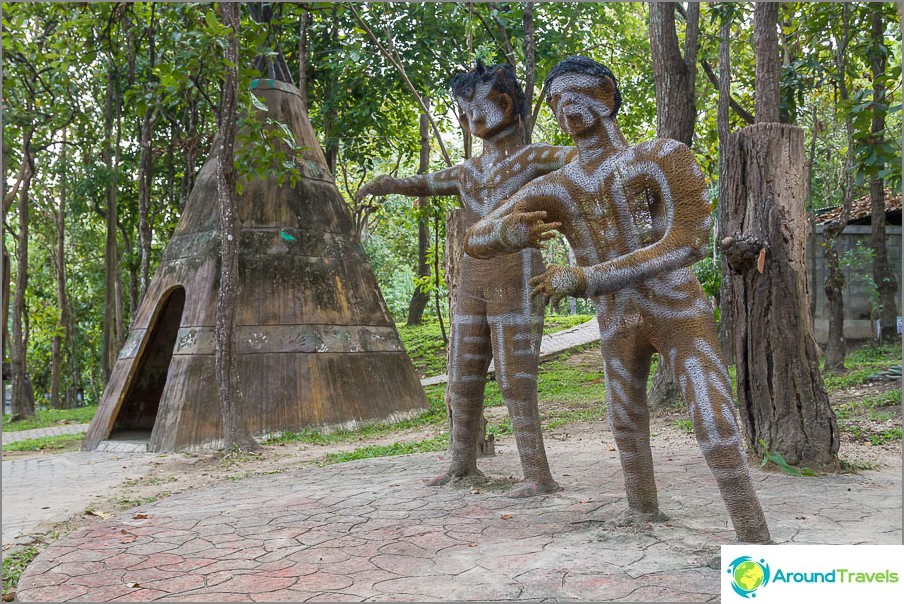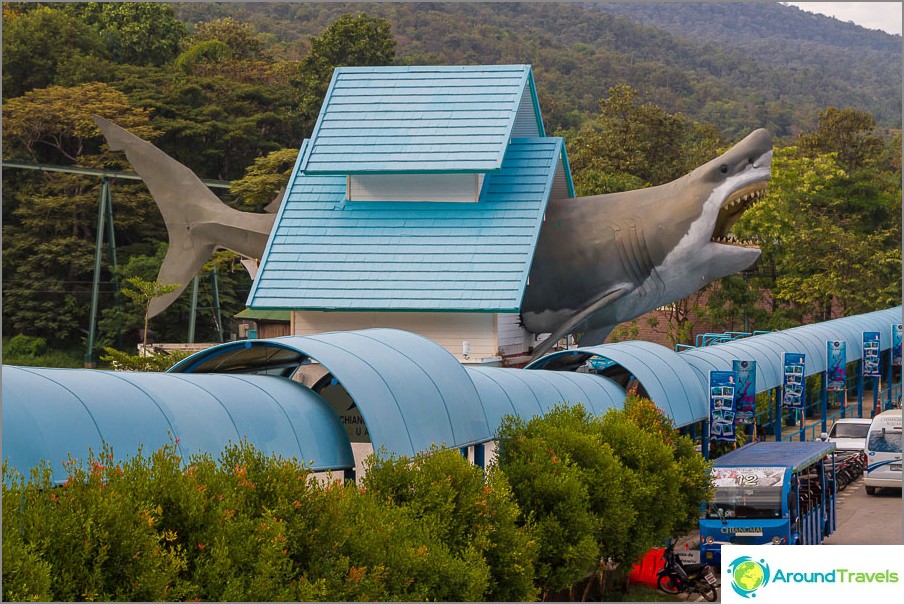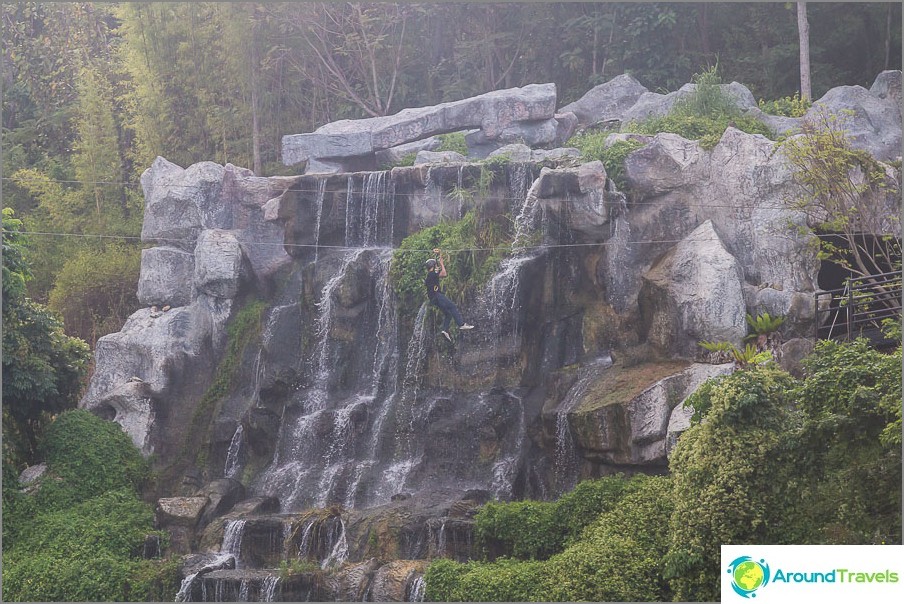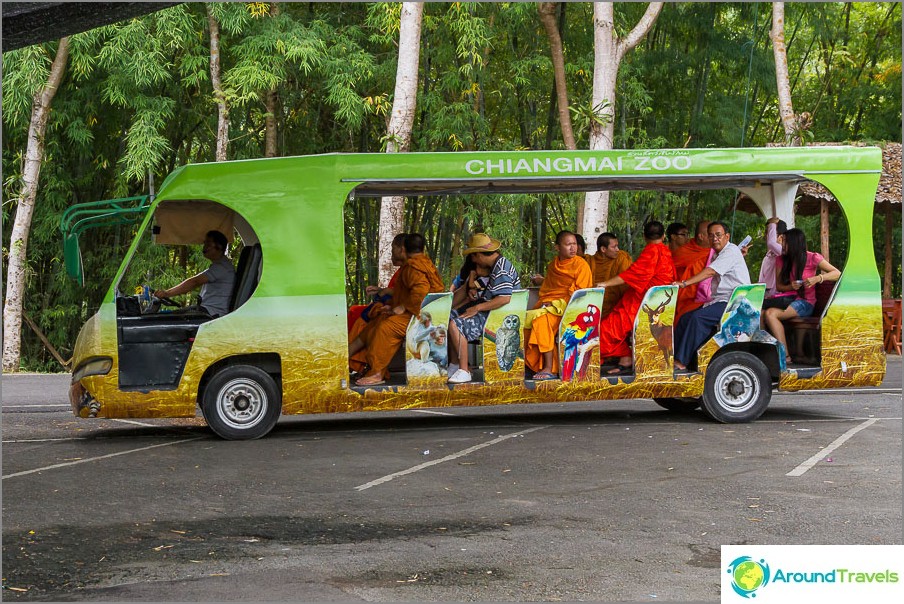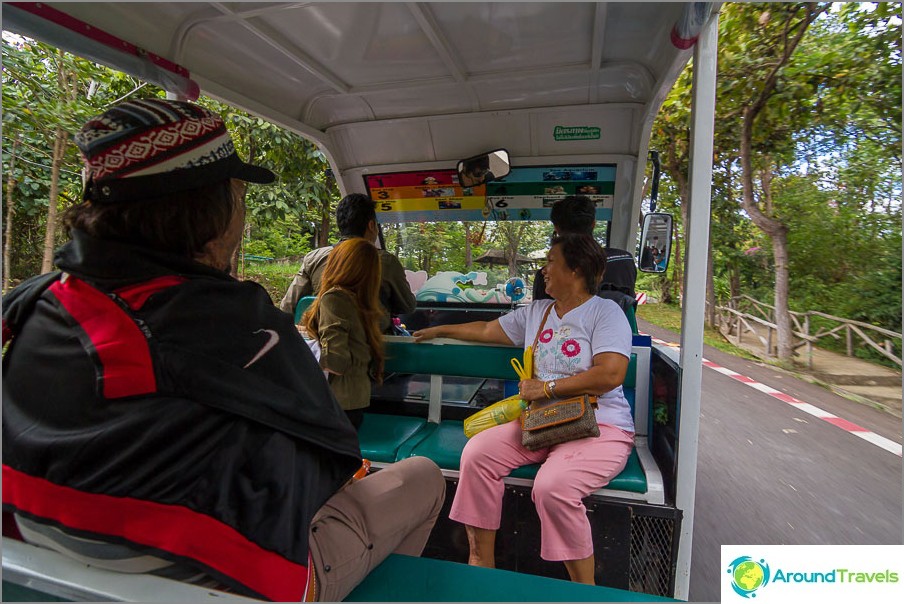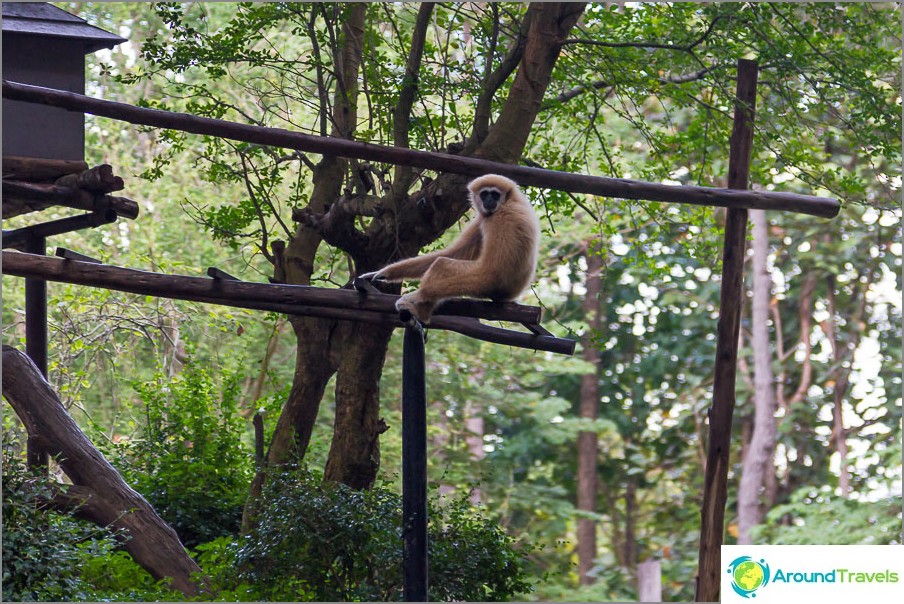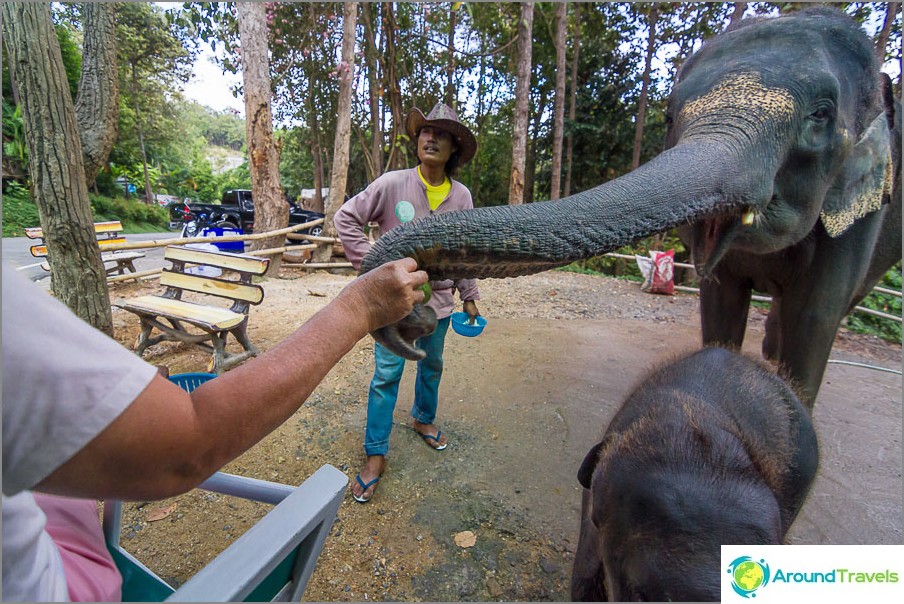 Aviary
It's just mega stuff. A huge cage, into which you find yourself, as in some chirping paradise. You walk along the paths, and around the birds, birds! They eat papaya, fly, croak something on their own, just don't sit on their hands. You feel like a little midget who was thrown into a cage with a parrot, only here instead of one usual wavy, there is a whole flock of birds of all stripes. In reality, some birds are very large, even scary to approach, they will bounce with their beak and there is no half-hand.
It should be noted that such a bird's excitement is not always in this cage. The last time I was there, I saw only a couple of birds, either they were sleeping, or they were all hiding. On what depends, I do not know. It seems the weather was not much different.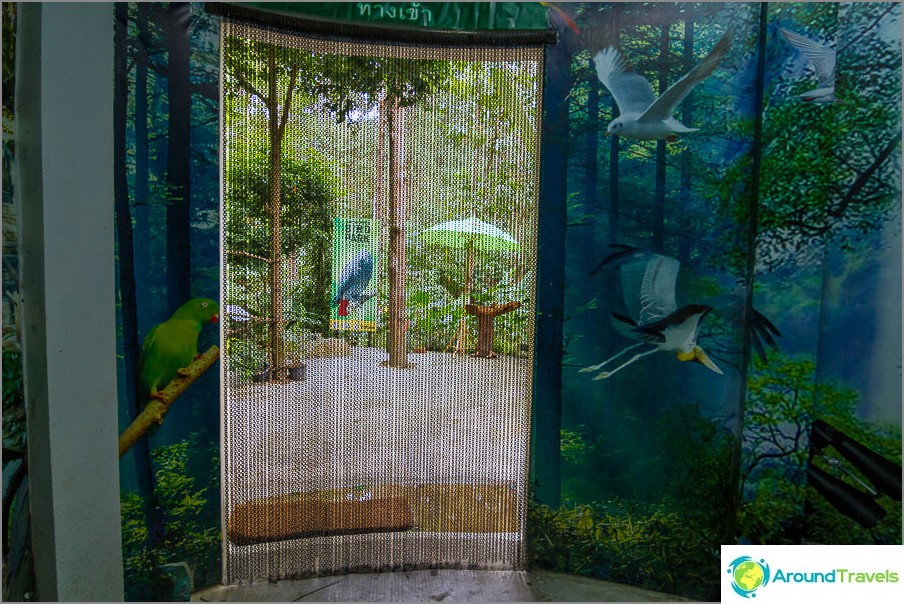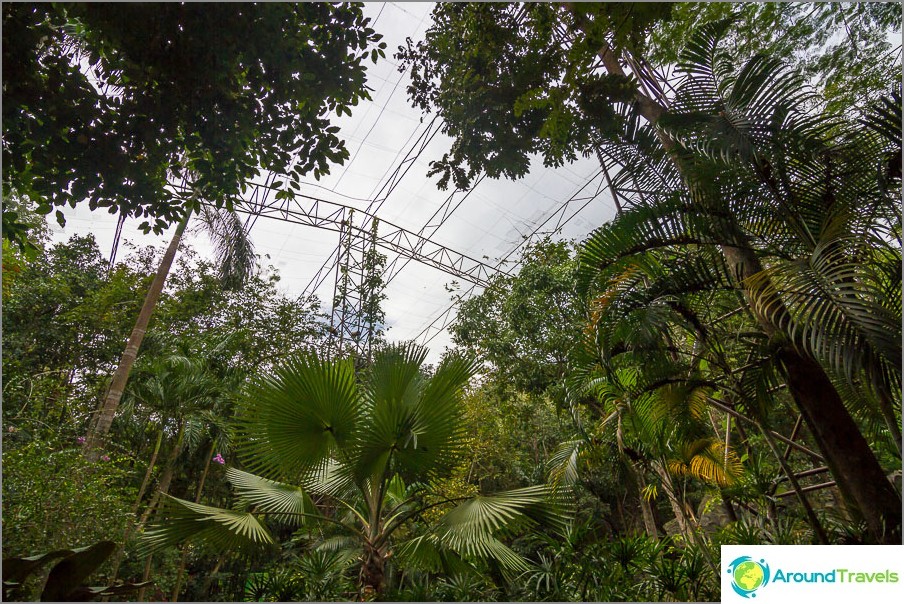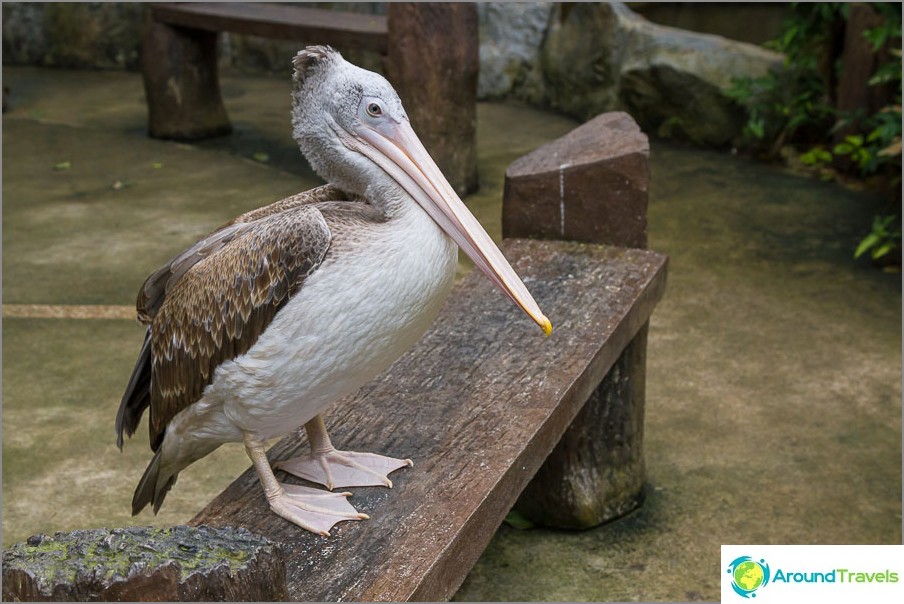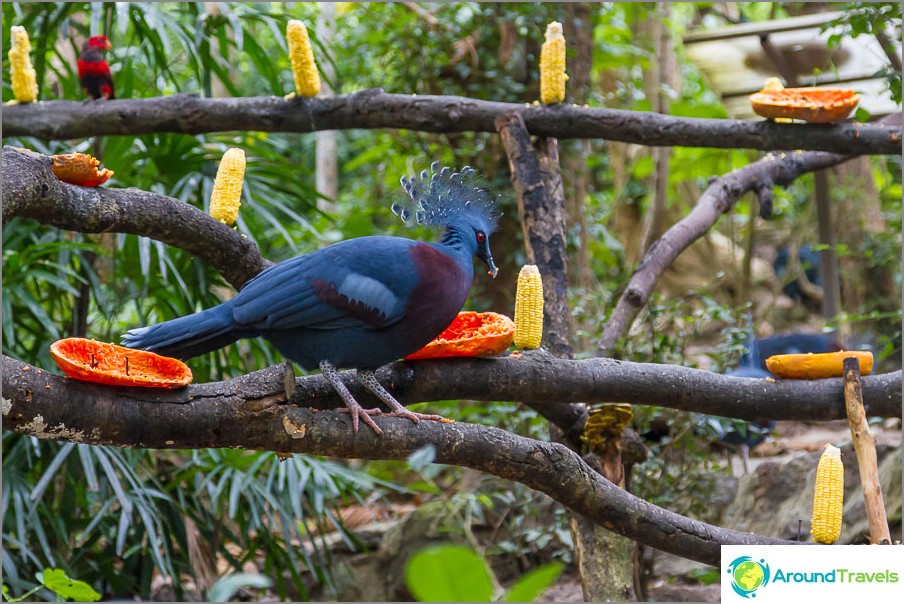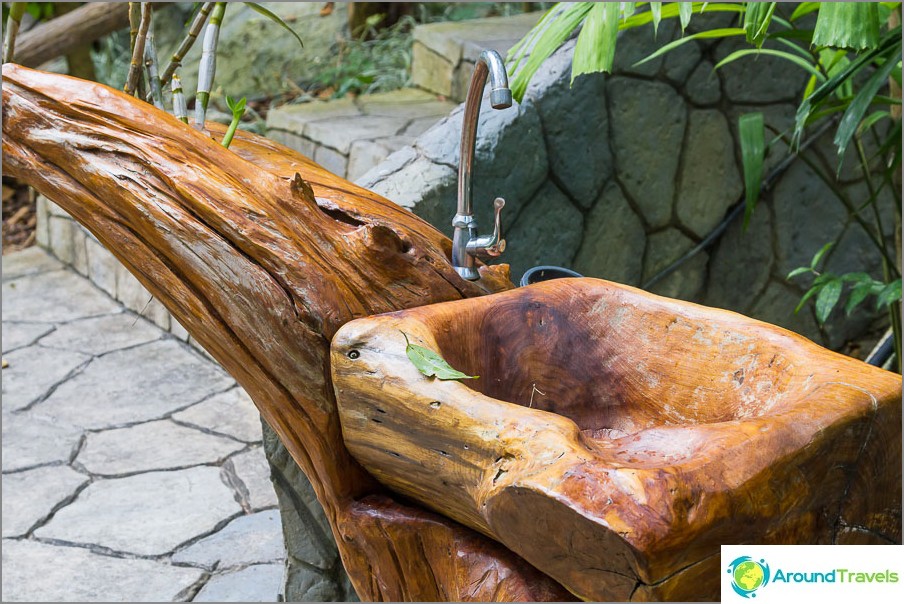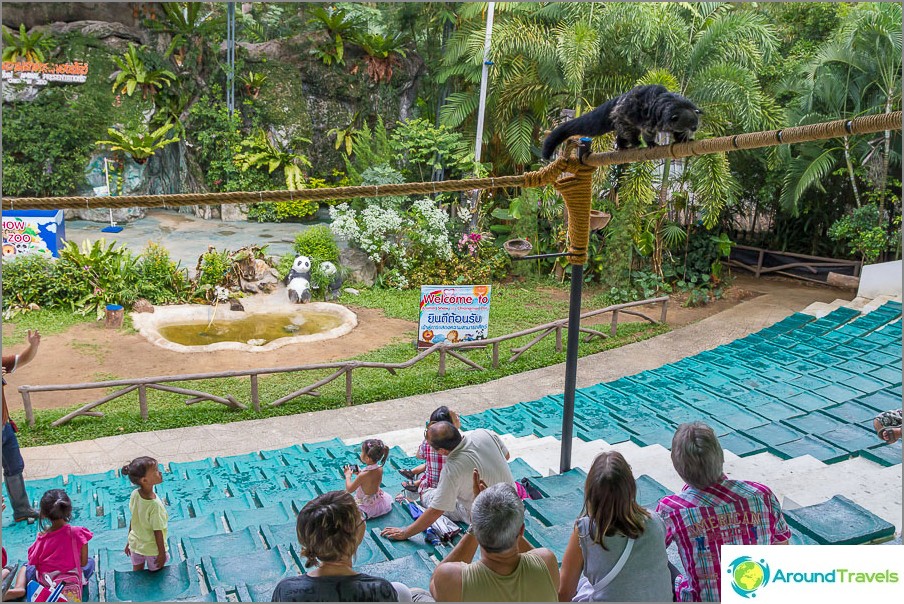 Panda at the zoo
I was also skeptical about pandas, just think, black and white bears, we also have similar ones, however, separately black, separately white. Where does this universal affection come from? But they are probably really cool. Children should definitely like it, especially when they sit on a chair and eat bamboo, humanly so.
I want to come up, sit down next to, and say: «Well buddy, how are you doing here?» Then take a bamboo stick in your teeth too, move away from the vital, and look somewhere into the distance, chewing, and periodically waving your hand to annoying visitors.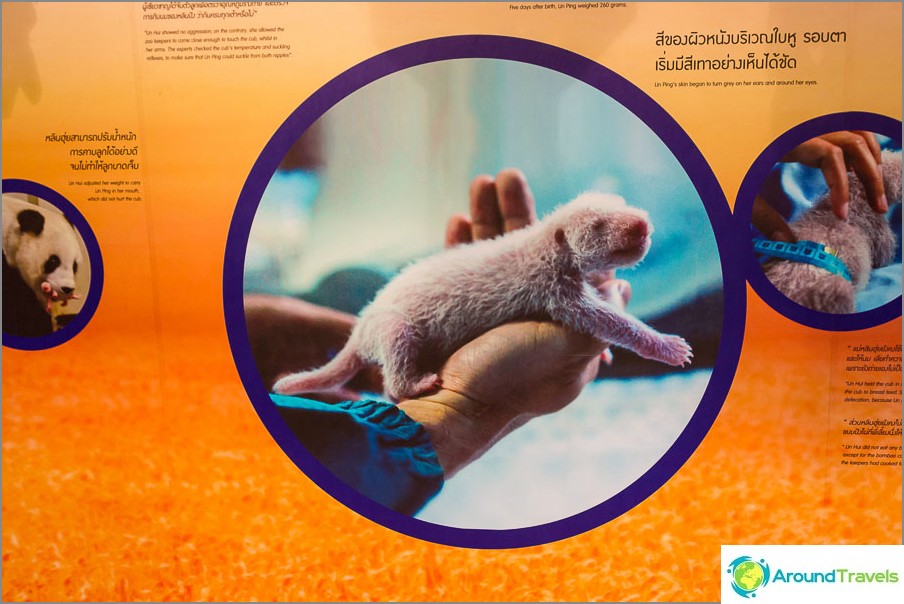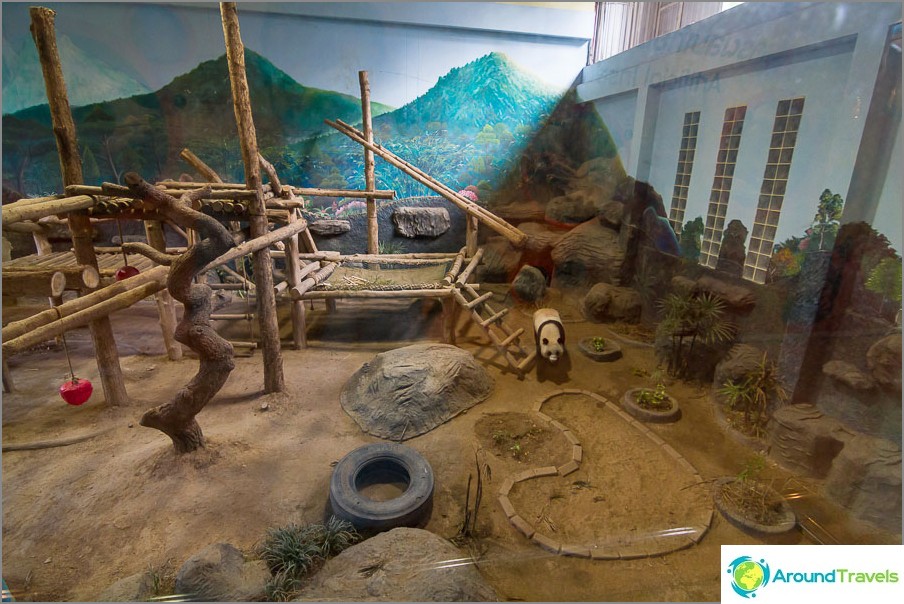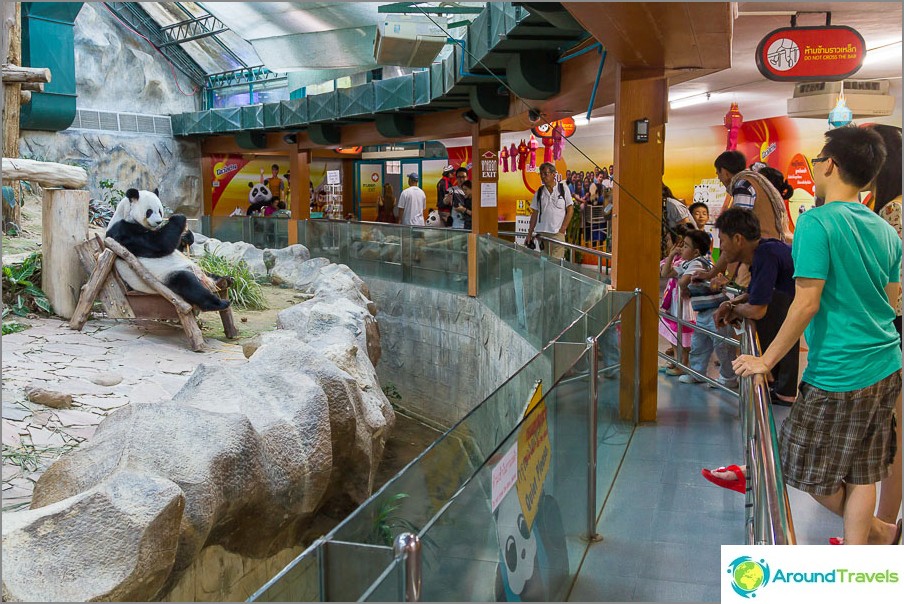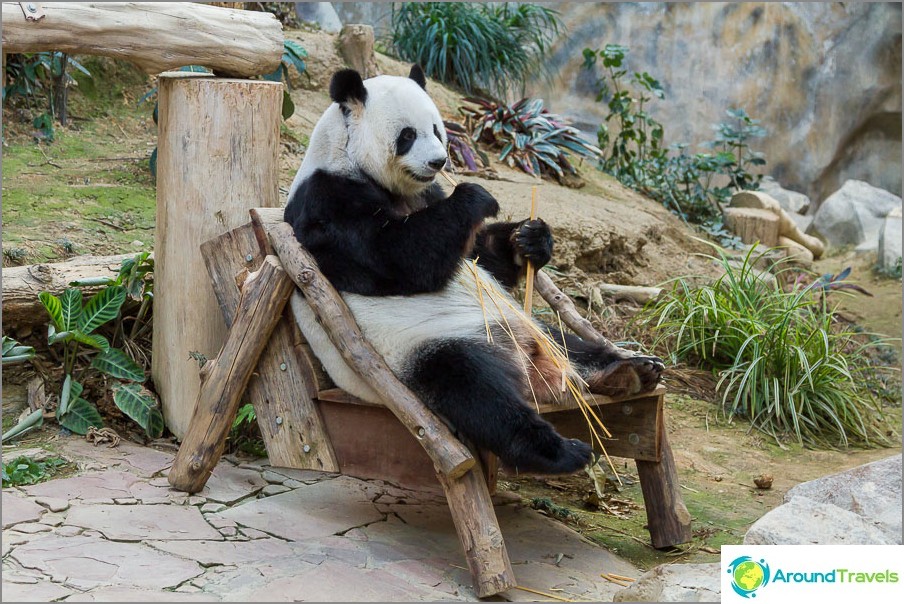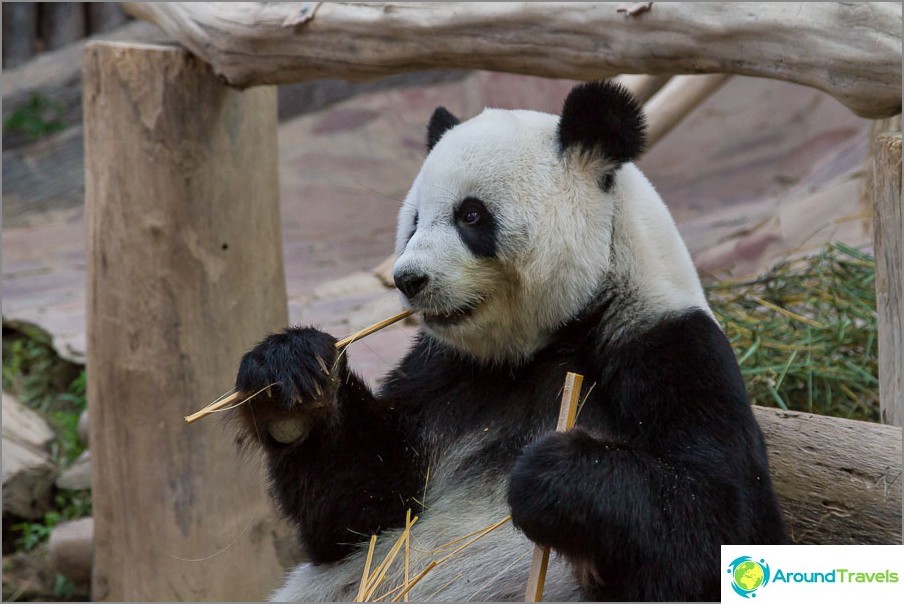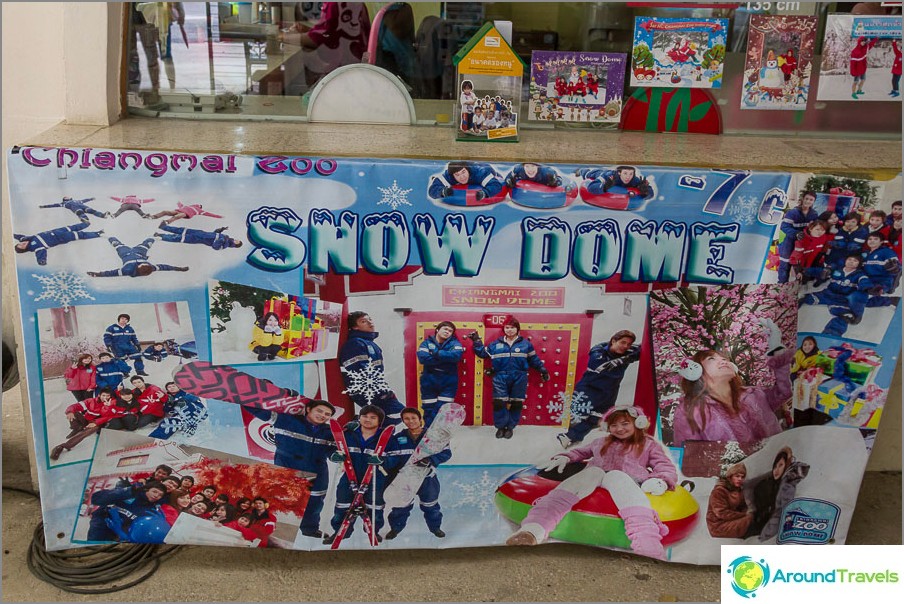 Prices and opening hours
Opening hours of the entire zoo: from 8 am to 5 pm.
Zoo ticket price: 150 baht per adult and 100 baht per child (up to 135 cm tall).
A visit to the pandas is paid separately and costs 100 baht per adult and 50 baht per child, you can pay both at the entrance to the zoo and near the panda pavilion itself.
A visit to the Snow Dome costs 150 baht per adult and 100 baht per child.
Travel by bus or monorail costs 30 baht per adult and 20 baht per child (coupons are given, that is, you will have several trips). Bike parking costs 10 baht, no time limit.
The price of a ticket to the aquarium is 450 baht per adult and 350 baht per child. If you are going to visit both the zoo and the aquarium, you can immediately buy a complex ticket - 520 baht per adult and 390 baht per child. The Zoo + Pandas complex ticket costs 250 and 120 baht, respectively, for an adult and a child.
You can also ride a trolley (cable) over the lake for 125 baht per adult and 80 baht per child, or go karting for 25 baht. The prices are actually quite small and no one forces you to use all the services at once, I assure you, there is something to do without additional entertainment, and it is not a fact that there will be enough time to get around everything..
By department:
- Pandas 9:00 - 17:00
- SnowDome 9:45 - 16:45
- Aquarium 10:30 - 16:00
- Children's water park 10:00 - 16:00
It is better to come early, as there is every chance of not having time to see all the interesting things. In 3 hours I saw 2/3, and then the zoo closed.
The official website of the zoo is http://www.chiangmai.zoothailand.org
Right next to the zoo there is a climb up the mountain to the temple Wat doi suthep, only it is unlikely that you will be there in one day.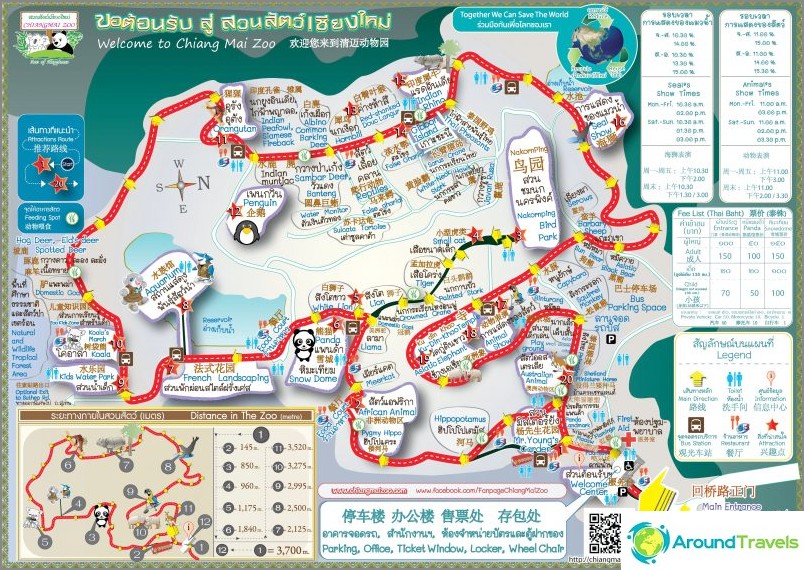 How to get to the zoo
If you are going to visit Chiang Mai and are looking for accommodation, I remind you that I have review of 22 guesthouses in Chiang Mai. Or you can search and book a hotel in Chiang Mai on the service RoomGuru.
The zoo is located on the outskirts of Chiang Mai in the northwest. You can get there by any tuk-tuk or songteo, the latter will cost about 40 baht if you go from the center of Chiang Mai. Catch any songteo in town, just stop and say what you need in the Zoo. He either agrees or says no. To find such a songteo the fastest, you can go to the upper left corner of the square, where Huay Kaew street (Hua Keo) begins, so it leads to the zoo (goes from the square to the west). The easiest way to catch such a songteo is there..
And an even easier way is to take Grabtaxi. More expensive than songteo, but the price is also normal.
On the map
Zoo (Chiang Mai Zoo)
Zoo (Chiang Mai Zoo)
The point is at the entrance to the zoo. The songteo minibus arrives directly at the ticket booth.
Read about the zoo.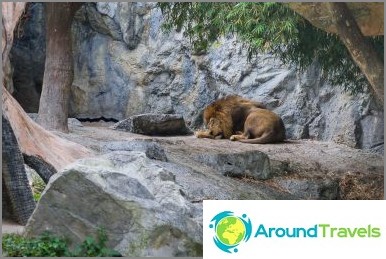 The point is at the entrance to the zoo. The songteo minibus arrives directly at the ticket office. Read about the zoo.
P.S. And if you are in Bangkok, you can go to Dusit Zoo, it's simpler, but not bad either. My son Yegor liked to feed the sheep and the giraffe there.