Near Mae Haad beach there is a hill with a beautiful view of the northern part of the Gulf of Thailand. The hill is not the highest on this coast of Phangan, so sunsets and sunrises here begin and end behind the mountains, and the horizon is a little boring due to the lack of any hints of land. People come here to break away from reality, forget about their life for a while and just sit on the balcony, watching the horizon line, where the sky and the sea meet. Great views are the only thing of value in Utopia on Koh Phangan.
The content of the article
Hotel Utopia Resort on Koh Phangan
First of all, I must say that Utopia Resort is a hotel. Moreover, it is cult and everyone knows that during the season everything is usually busy. About as famous as Haad Son Resort, where I was too. Only in Haad Son I lived, and I did not become in Utopia, I just went to a restaurant, which I recommend to you, but about the restaurant below.
Reviews are both good and bad, but the rating is high. It is worth staying for a few days at Utopia Resort, but only in houses with a sea view (Delux Seaview), they look better, and the stunning sea view from the balcony compensates for the simplicity of the tired interior. Cheaper bungalows (Standard, Pool view) may not have internet, the interior is even simpler, there is no beautiful view and a lot of insects.
Hotels near Mae Haad>
Be sure (and I insist) to check for discounts or special offers on the excellent Roomguru service. He will quickly and easily show you discounts in all existing booking systems. In Asia, for example, there are a lot of offers on Agoda.com, which are much more interesting than for exactly the same hotels on Booking.com.
Here is a direct link for booking Utopia Resort .
In my opinion, it makes no sense to take a bungalow without a view, it is better then to live downstairs for the same money, only in better conditions, and come to a restaurant in Utopia. But then decide for yourself.
Alternatively, book the Deluxe rooms off peak season. Then prices fall and are more in line with the level. For example, in January, bungalows with a sea view cost about 3,000 baht, and in summer only 1,400 baht. A noticeable difference.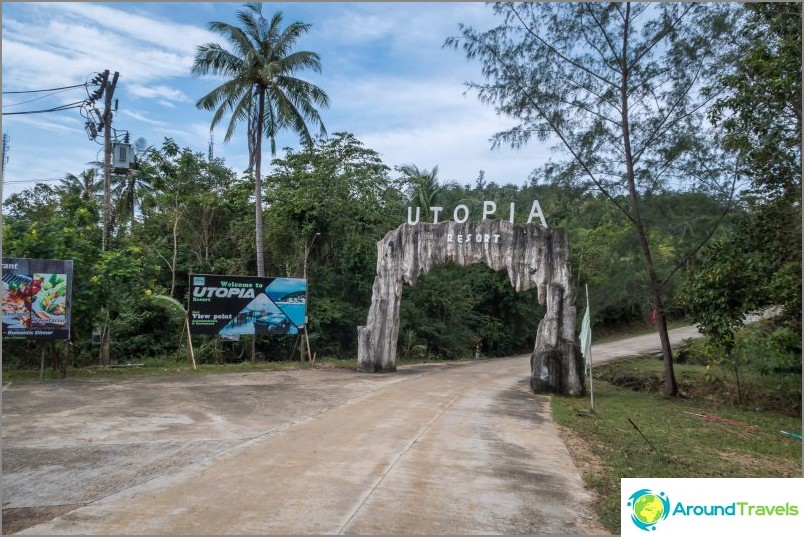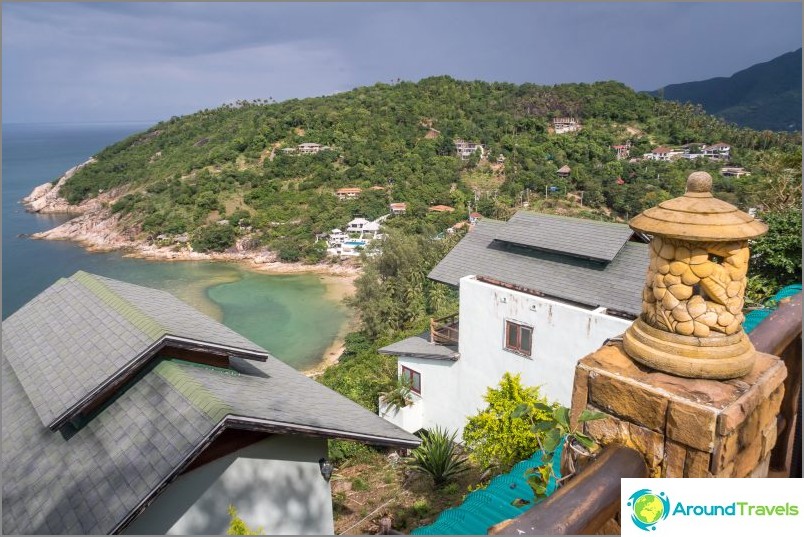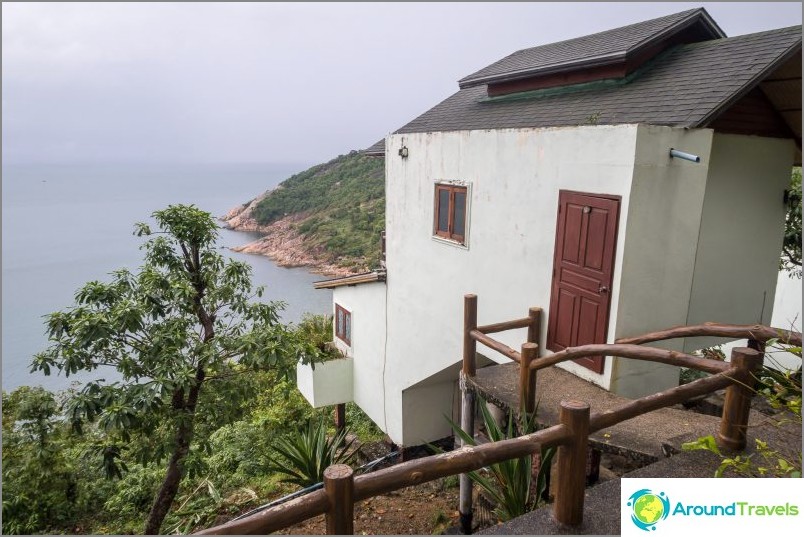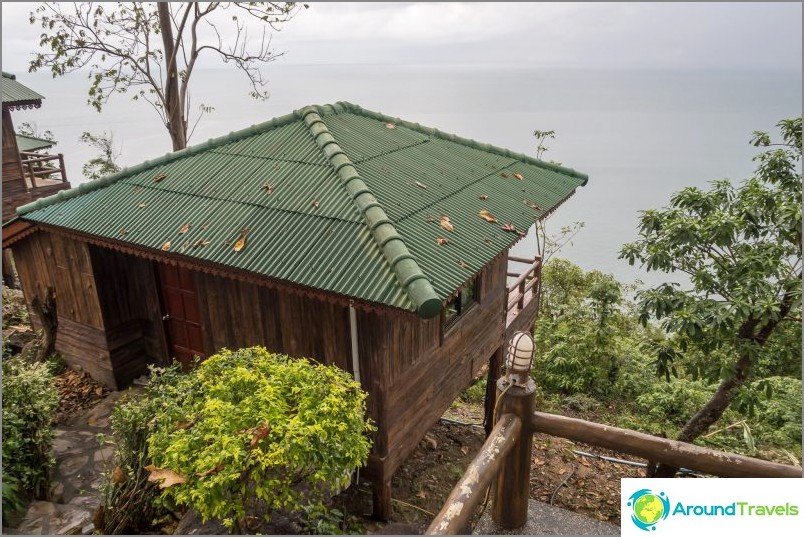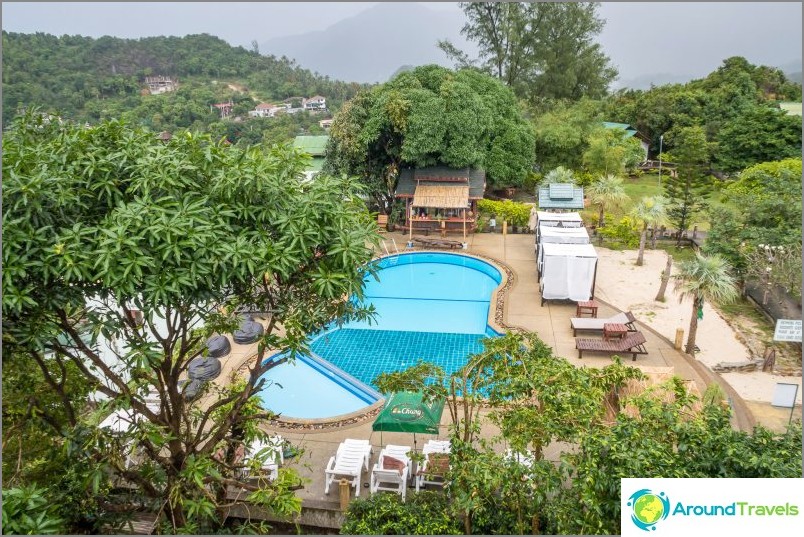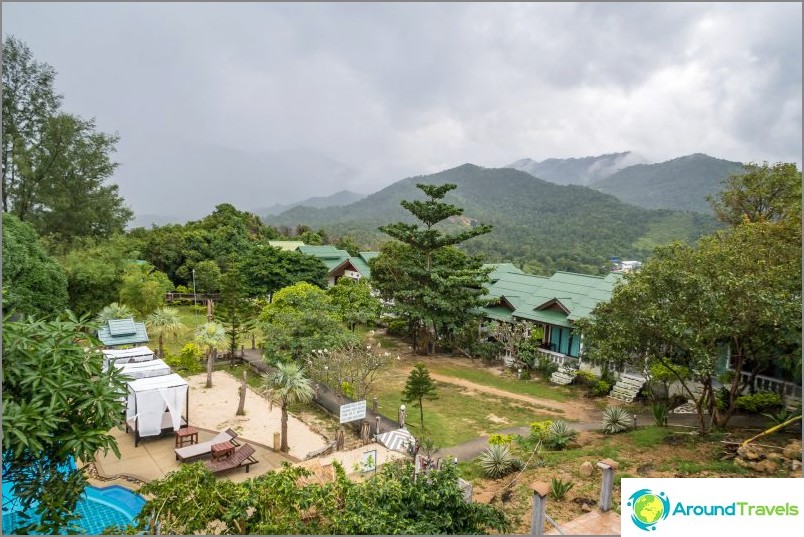 You should remember the following. The nearest beach is Thong Lang. It is located at the foot of the hill on which the resort is located, and the beach is not within walking distance. And for those who like to swim, a small wooden raft has been built, from which you can jump into the sea. A quality staircase leads to the raft, from the very territory of the resort. If you need other nearby beaches, then you can get there using a transfer from Utopia or on a rented bike, which is preferable - then you will not depend on the free shuttle schedule. Until the same Mae Haad Beach, just 10 minutes drive.
Utopia Resort Restaurant
And if the hotel is not suitable for everyone, then the restaurant is worth a trip at least once. Alone or for a romantic dinner with your significant other. True, the view is pleasant.
I would not say that prices are overpriced here. So let's say they are average for such restaurants, which are popular and with a counter like a panoramic view. But mostly they serve Thai food and do it so-so. By and large, if not for the view, then nothing special. That is why, probably, some people write about high prices, because on food court Pantip Market Typhoid costs 2 times cheaper, while it is the same or tastier.
European dishes are also not ice. At least that's what they say. I didn't start experimenting (this is enough Orion or Herd) and ordered the usual Tom Kha coconut soup and rice to it. Plus pineapple shake.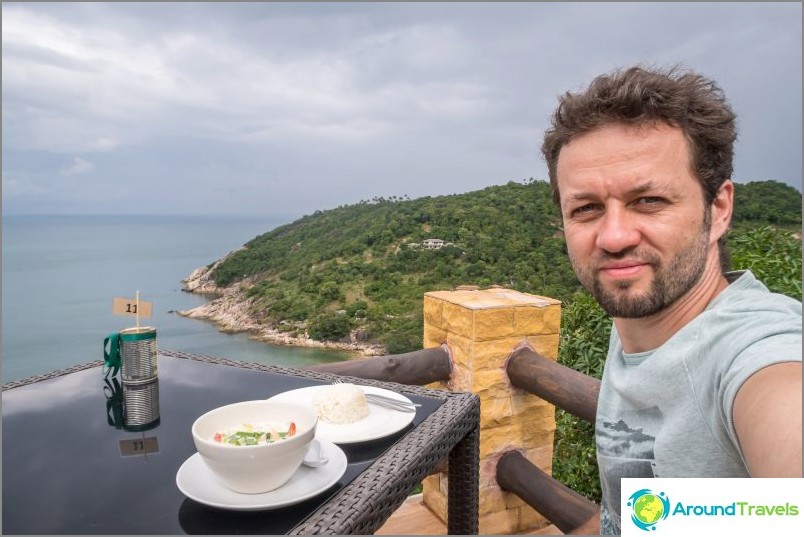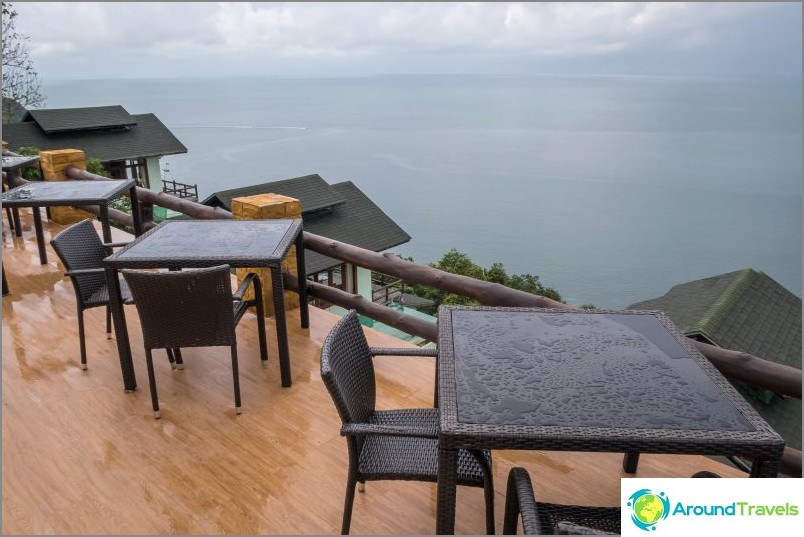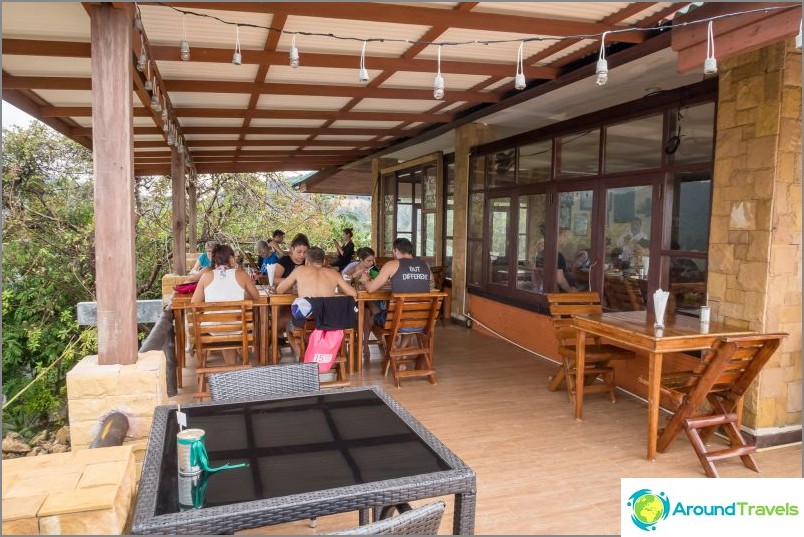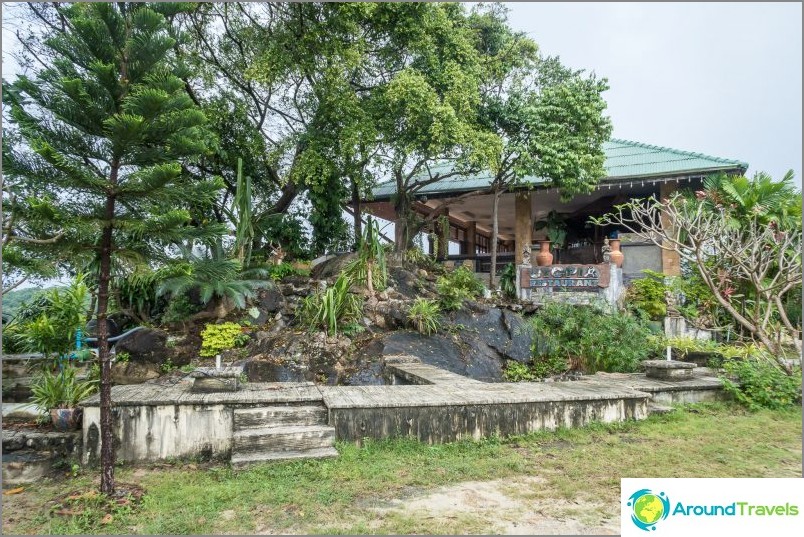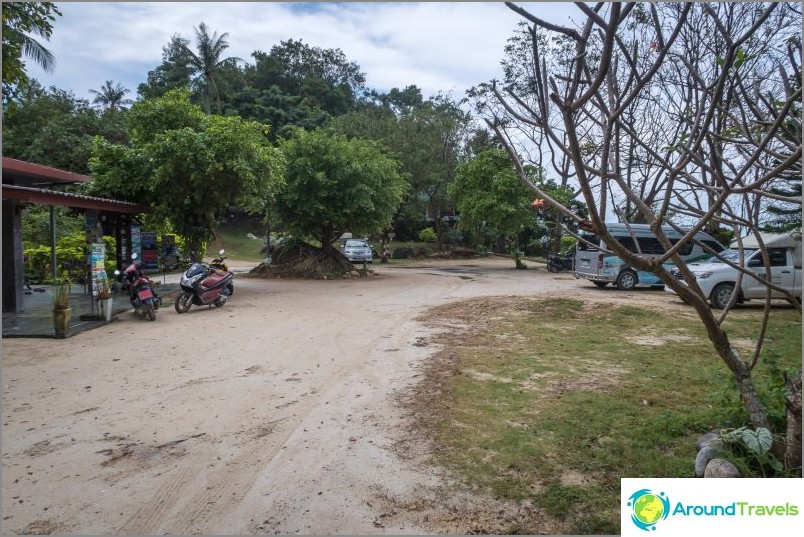 Information to visit
Be sure to go to Bar 360, it is located on the same hill and a path leads to it directly from Utopia. The view is probably even better there, but no food, mostly just drinks.
The hotel provides its guests with a free one-way transfer from the pier, and which one is up to you. I would choose a transfer upon departure, because I have seen reviews that guys sometimes forget to meet you. The transfer to the beaches departs from the hotel at 11 and 14 hours. You will come back at 16 and 18 hours.
Scooter rental at the hotel - 250 baht per day, per Click. Below are the prices in the restaurant.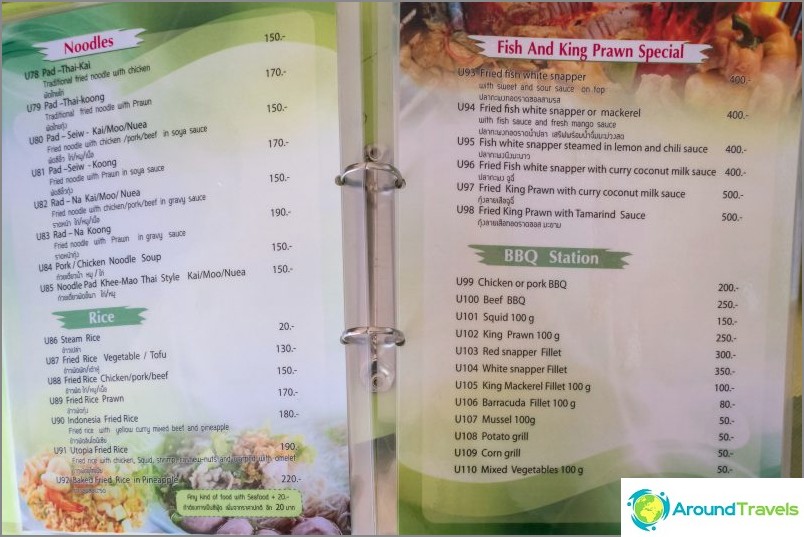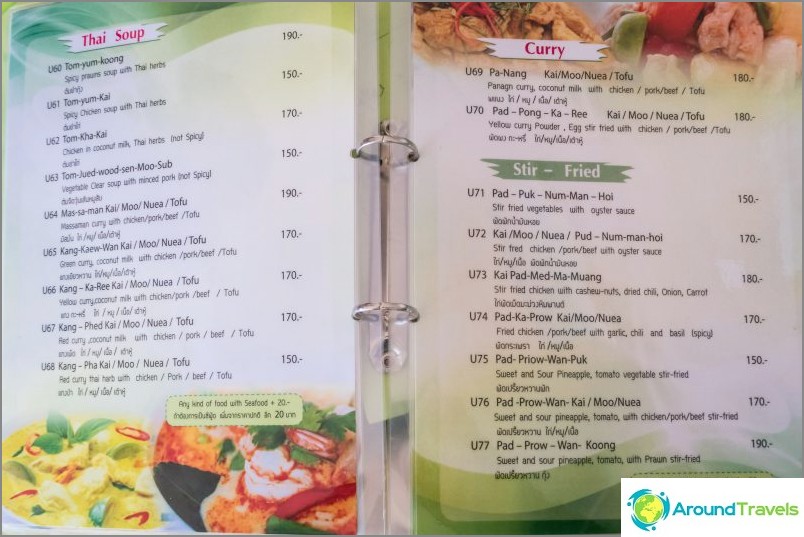 On the map
Utopia Resort
Utopia Resort
Famous and popular hotel and restaurant overlooking the sea.
More about the hotel.
A well-known and popular hotel and restaurant overlooking the sea..