Karon ViewPoint is an observation deck atPhuket, photos from which you can find almost every tourist who visited the island. Viewpoint Karon does not belong to quiet and cozy places where you can have a good time. True connoisseurs of comfort and comfort choose a place near here - restaurant Heavenwhere the view is better and you can sit witha glass of cocktail, not pushing with three buses of Chinese tourists. Viewing Karon is a noisy, crowded, not the most interesting sunset, but a good angle for shooting the three main beaches of Phuket in this edge of the island: Kata Noi. Kata and Caron. A must to visit, not necessarily to return.
The content of the article
Karon Observation Deck
Due to its geographical location(west, hill, sparse vegetation), Karon Viewpoint allows you to watch the sunsets, and the sun sets directly into the sea. I think real connoisseurs know what is the special color and value of such sunsets. The observation deck is equipped with a large stone fat (gazebo), under which you can hide from the sun, and around the fat there is a small garden with a multi-level walking path. In view of the high patency of the place, this was the right decision of the architect who made sure that people did not crowd and constantly move, giving way to each other.
It is better to arrive in the morning, at 10 o'clock, or an hour beforesunset - take a place in the first row and with parking there will be no problems. Closer to sunset, buses will bring tourists, pushing with which will not be very nice. And if you are lucky enough to get to the Karon Viewpoint on New Year's Eve, the enchanting spectacle of hundreds of salutes over the coast will be provided to you.
In the parking lot near the point of sale there are snack vendors and animal / bird owners with whom you can take pictures. Well, in general, it was dirty here to me, untidy.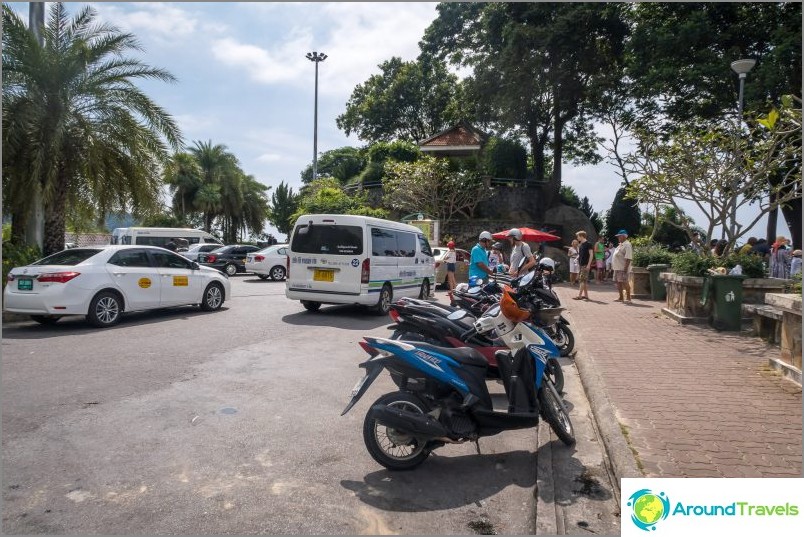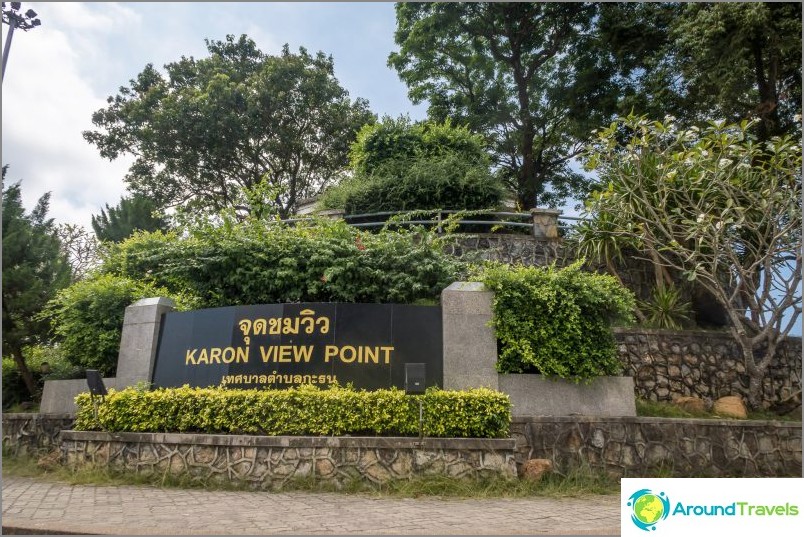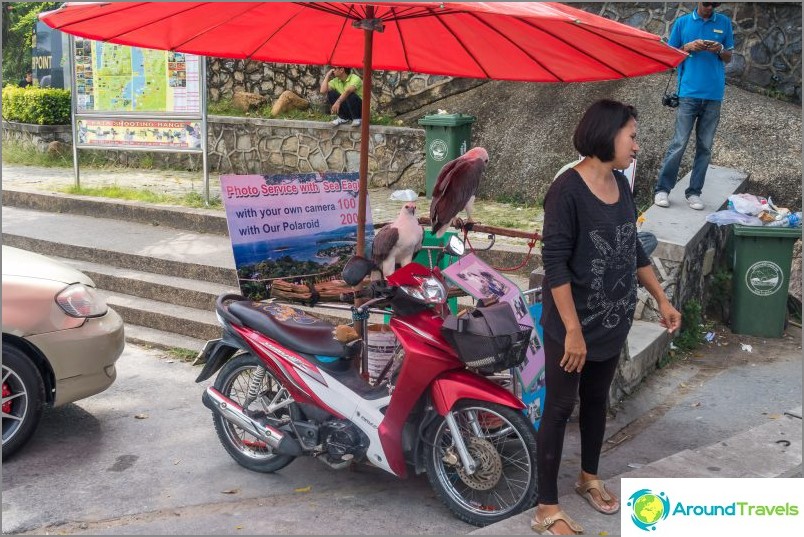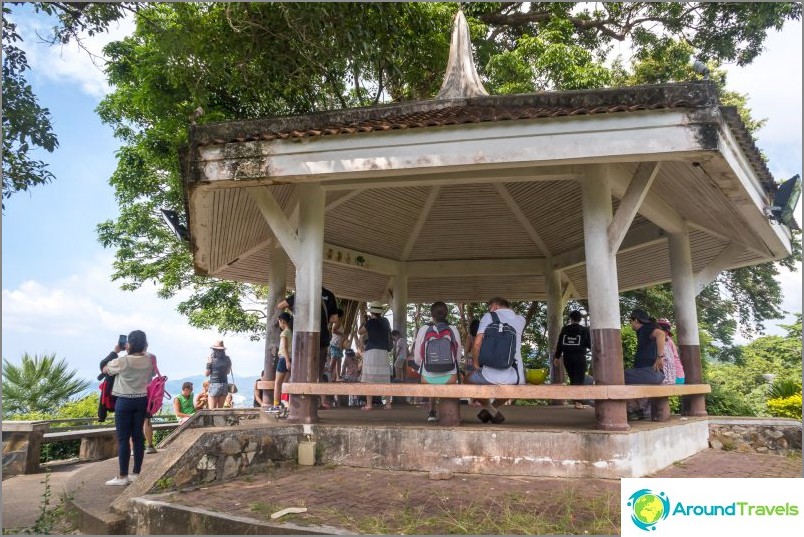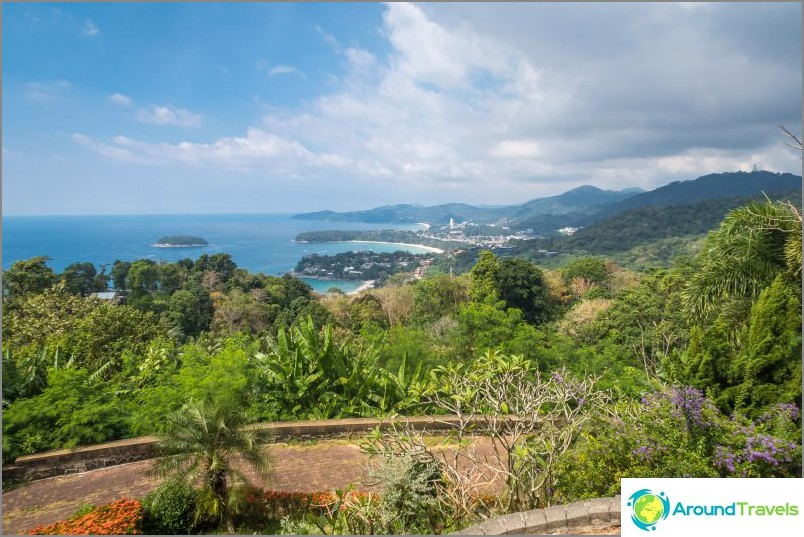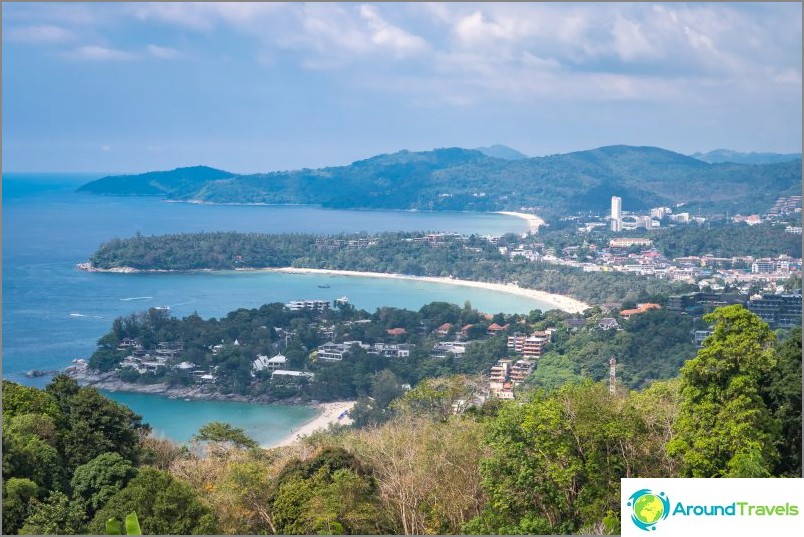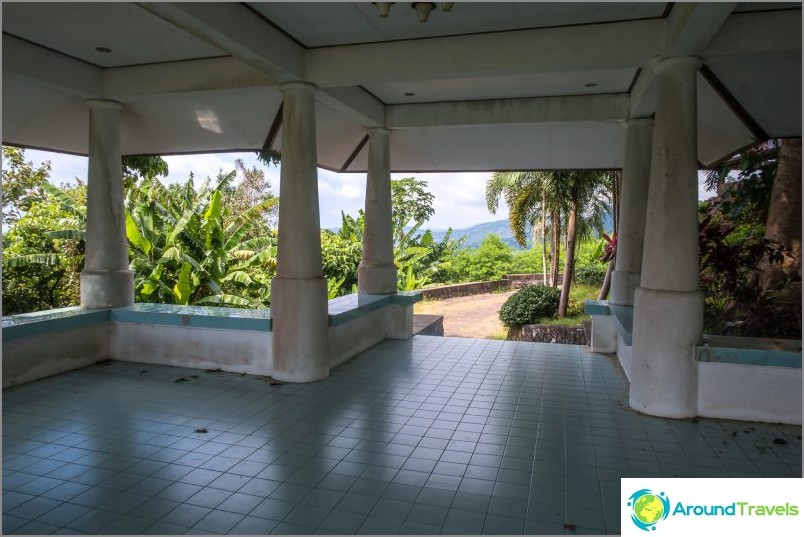 Small ViewPoint Cafe
Literally half a kilometer from Karon Viewpointelephant farm and a small species cafe, which is called - Little Viewpoint. It can be clearly seen from the road, if you go from the direction of Karon. Parking near the cafe is quite spacious, there is a place for scooters and cars. The main dining room is open-air here, but there are tables and under the roof. The place is not as popular as After beach bar, the quality of food for C grade, cocktails are better notorder, do very mediocre. The main advantage of the cafe is the view and the opportunity to sit at the table, have a snack and relax. Once. For the second time, I don't want to return here, however, as well as on Karon Viewpoint as a whole.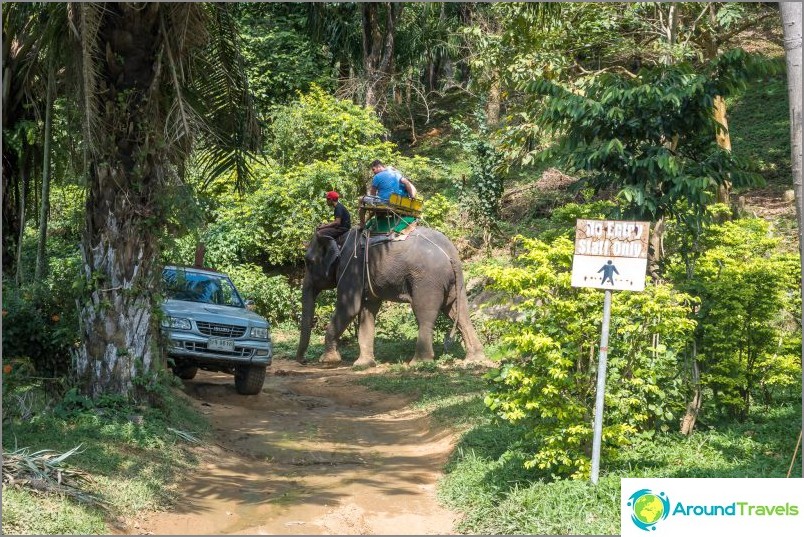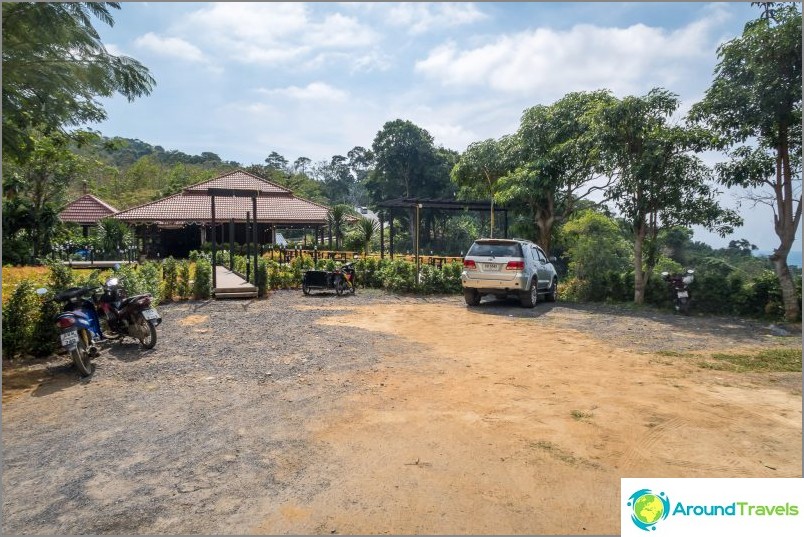 Information to visit
The viewpoint is open and accessible around the clock, the Small ViewPoint cafe is open from 9:30 to 22 hours.
Phuket City Tour>
This observation deck is often included in sightseeing tours of the island. Conveniently, you can see several of the most important places of Phuket in one day.
It does not come to public transport, soThere are only three options to get to Karon Viewpoint: on foot, on a rented bike / car, by taxi, with a guided tour. On foot, this may be difficult, as there is a sharp rise in the mountain. But if anything, then from Karon to go about 1.5 hours, from Kata about an hour. From Kata there will be about 4 km.
Although the observation deck is closer toKata and Kata Noi beaches, you still have to go from Kata beach, it is called Karon Viewpoint, but sometimes it is called Kata-Karon Viewpoint to clarify what is meant.
On the map
Karon Observation Deck
Karon Observation Deck
Kata Karon View Point. The most popular viewing point in Phuket. View of 3 beaches: Kata Noi, Kata and Karon.
Read more about the site.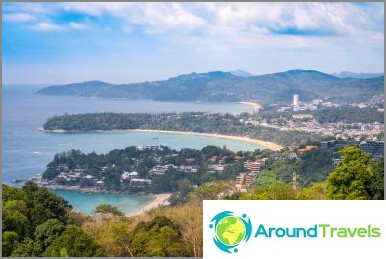 Kata Karon View Point. The most popular viewing point in Phuket. View of 3 beaches: Kata Noi, Kata and Karon. More about the site.
Life hacking 1 - how to buy a good insurance

Choosing insurance is now unrealistically difficult, so to help all travelers, I compile a rating. To do this, I constantly monitor forums, study insurance contracts and use insurance by myself.

Life hacking 2 - how to find a hotel 20% cheaper

First, choose a hotel on Booking. They have a good offer base, but the prices are NOT the best! The same hotel can often be found 20% cheaper in other systems through the RoomGuru service.

Discount hotels