Lately, I have not traveled very often. Wintering, rehabilitation trips and living in another country in one place do not count. I'm talking about travel, when 1-2 weeks on the move, with visits to sights and other interesting places. The last time I traveled this way in the Krasnodar Territory a few months ago, and in Europe a year and a half ago.
This time, by the will of fate, we were brought to Bangkok and I had to go to Phuket and bring all the things from there. Since there are a lot of things, I had to rent a car, and it would be stupid to just get from point A to point B in one day, so it was decided that I would go for 4 whole days: I would travel along the way and collect material. Moreover, my grandmother arrived and I could safely leave them alone with Daria to manage with Yegor.
The content of the article
To Phuket on NokAir
As always, everything turned out spontaneously, without much preparation for the trip and at the last moment. After settling the accounts in the Bangkok hospital, I bought a ticket for NokAir and flew to Phuket. I don't know about other destinations, but NokAir is cheaper than AirAsia, while providing a little more comfort. Only if you buy tickets or special offers in advance, then AirAsia will be more profitable. I have long wanted to try to fly them, and now the opportunity presented itself.
The ticket already initially includes luggage for 15 kg, during the flight they give a cupcake and hot coffee / tea, and most surprisingly, there was free Wifi on board during the flight! Can you imagine it? I was very surprised, because even ordinary non-low-cost carriers do not offer this, especially for free. I remember that Emirates had Wifi on one of the segments, but with a limited traffic of 10 MB. Unfortunately, I did not check whether Emirates had internet working or not. So, Wifi from NokAir was dead, but easy surfing pulled.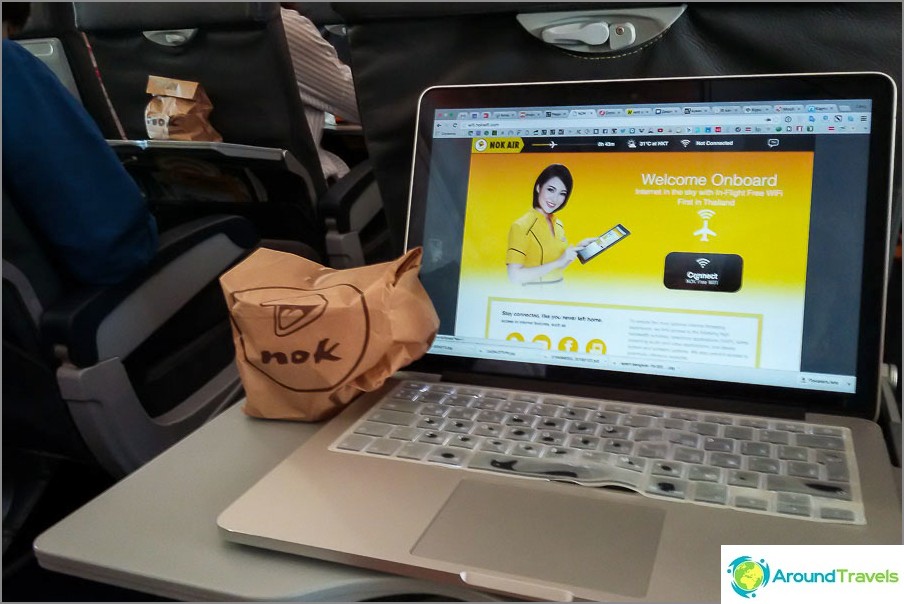 Phuket
Arriving in Phuket, I was getting ready for 2 days. Especially I took time with a margin, so as not to forget anything, to have time to meet with the owner of the house and book a car at Hertz. It is they who offer a free return of the car in another city when renting from 5 days. If you are in Tai, know this life hack. For example, Sixt wants as much as 10,000 baht for this. About rent a car in Tae I already wrote in detail.
After collecting my things, I realized that it was a good idea with the car, because everything just barely fit into the trunk. There is a stroller, a suitcase with things, and books / toys for studying with Egor, and a supply of all kinds of cereals / flour / shampoos / paper towels for a month in advance. Just before Yegor's illness, we made a good shopping at Tesco. The owner of the house burst into a deposit. In principle, he was right, because under the contract we moved out ahead of schedule, so I have no complaints against him. Moreover, we had a deposit of only 5000 baht, and not 15-20 thousand, as is usually the case. As I knew, I didn't give any more during the signing of the contract. I also had to give the bike (I still had a month paid).
Taking a car at Phuket airport and driving, I had an insight that I was just missing a car. It looks like I'm not a biker at all, but a car enthusiast. Just like the wings have grown! Maybe I'm getting old, I don't know. But the car seems to me much safer, more comfortable, roomy, and I do not care that the wind does not blow in the face.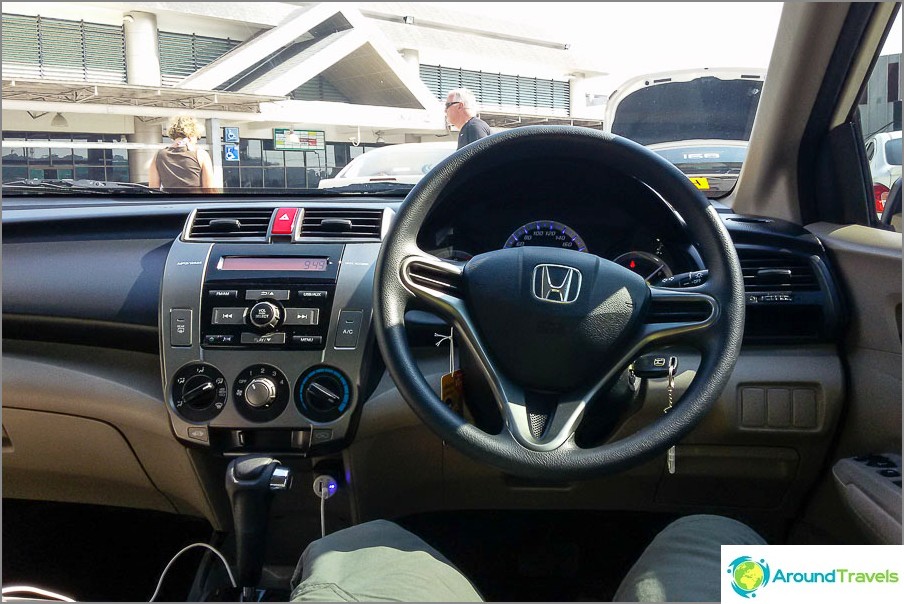 First, I went to see the planes landing and taking off at Mai Khao beach, it is just next to Phuket airport. And he even made a broadcast there. It seems that this was the most interesting of my broadcasts. How would you show such things every day ?! I could have become a top one 🙂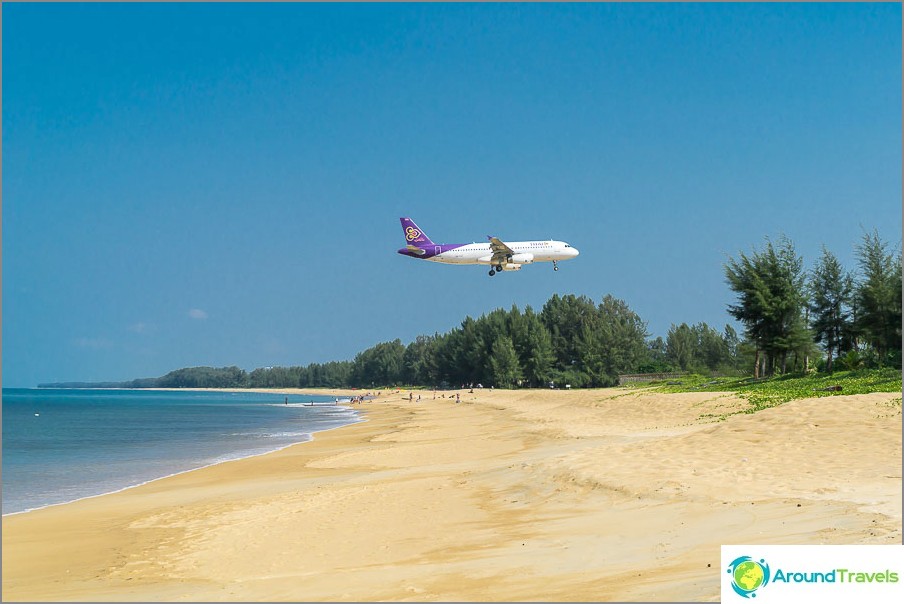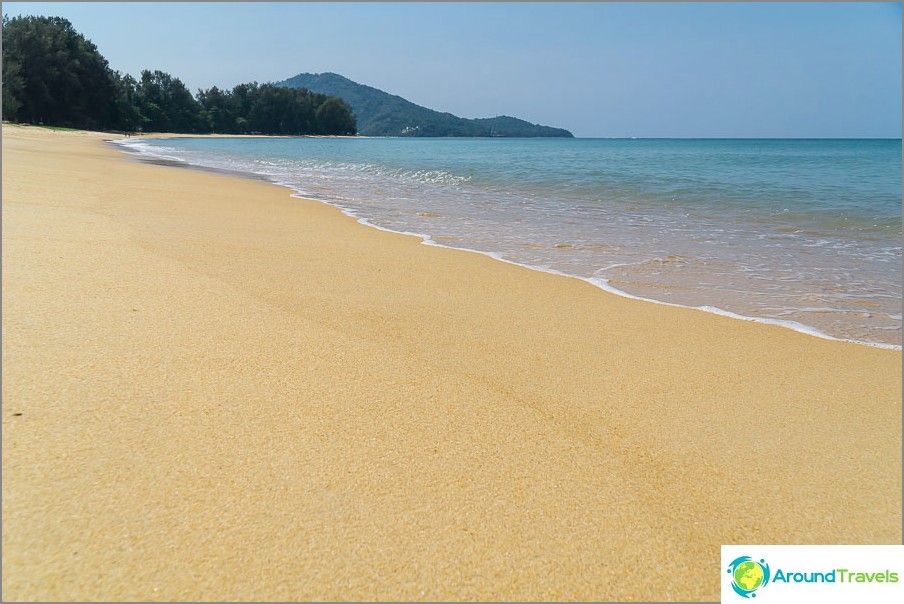 Then he drove into Orthodox church. I though «believer» into my own religion, but it was interesting to see, especially since I was on business, things had to be conveyed. It's funny, of course, to see domes with crosses among palm trees and plantations, the brain may not immediately realize how this is possible.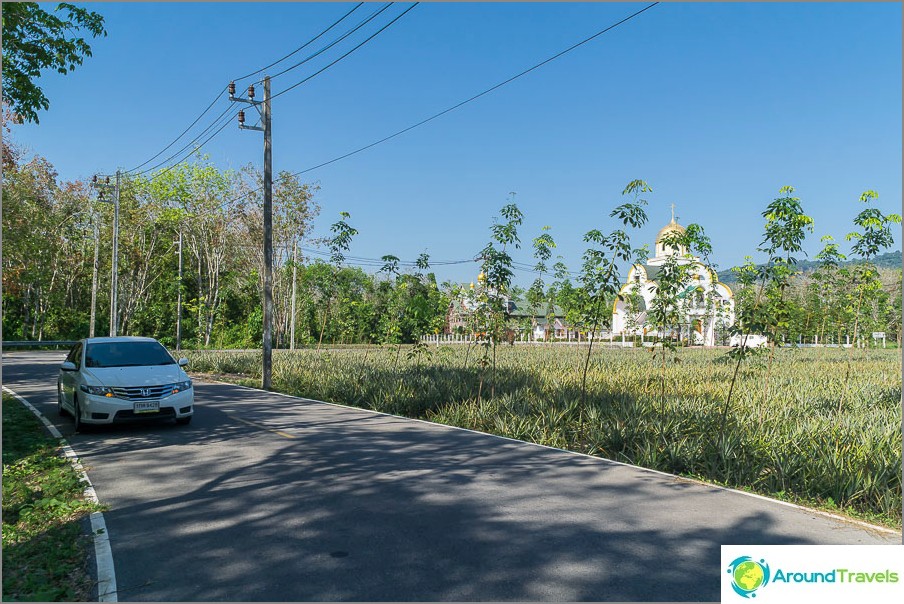 Before leaving Phuket, I looked at old footbridge, that the first was built to connect the island and land. Then a more modern one was built, and the old one remained only for pedestrians and became a tourist attraction and a place for walks (fishing).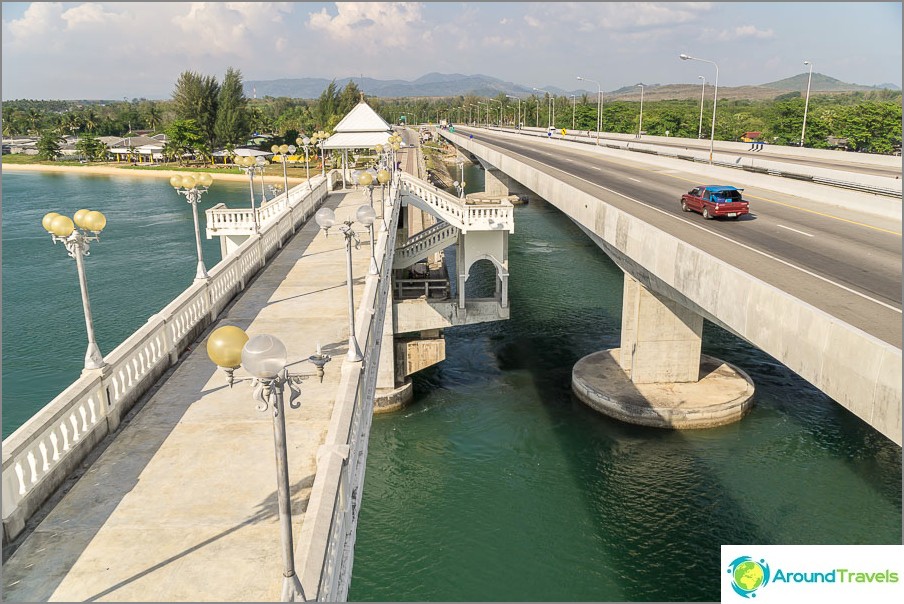 Tai Muang
On the way to Khao Lak there is a small Thai town called Tai Muang. Not a resort. Therefore, there is not a soul on the beaches, and food in a cafe on the shore costs as much as in Phuket not on the shore. Ate for 100 baht: 60 baht rice with shrimp and 40 baht shake. Very much.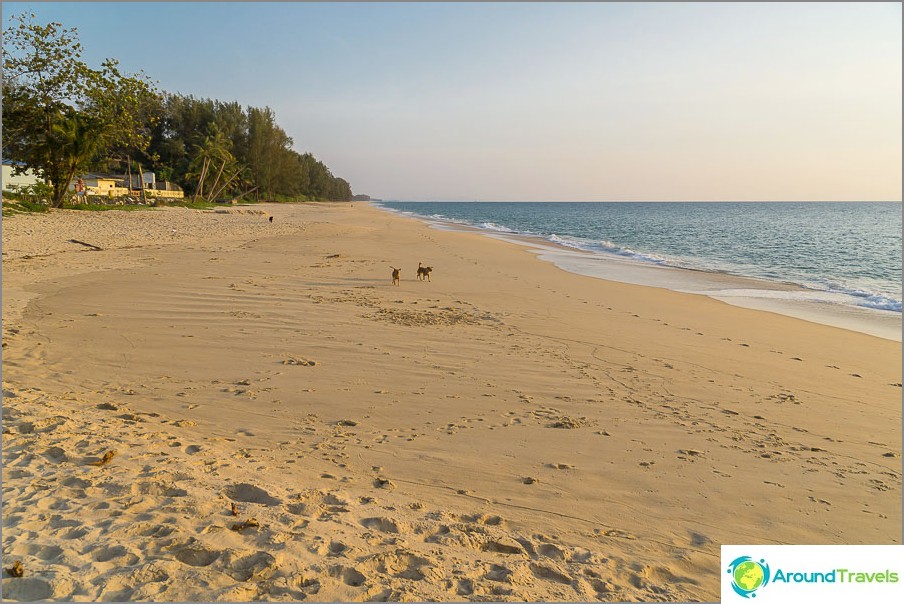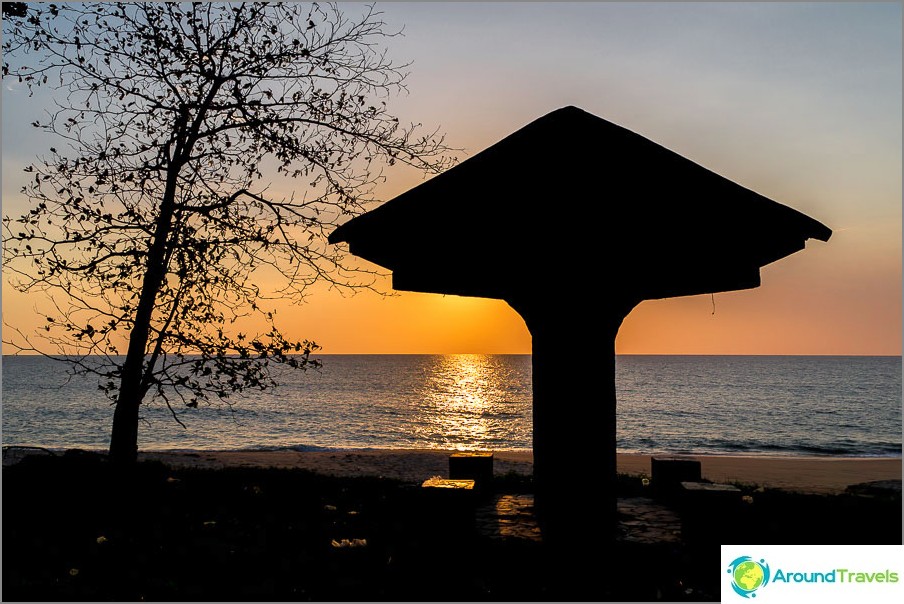 Khao Lak
Khao Lak was the discovery of the year for me. I'm not sure if you will like it, but in my opinion it is an ideal resort for a quiet family vacation. I do not like noisy parties and crowds of people, so the kilometers of relatively deserted beaches combined with a rather cute town bribed me. Yes, there is insufficient infrastructure for wintering, there are no supermarkets and hospitals, but if I wanted to relax for a week in peace, I would have gone here. Most importantly, the beaches are visually no worse than the Phuket ones. I spent the night, by the way, in two different hotels there, including bamboo hut. Such nostalgia right away I pay flooded, it was there that they first tried this type of housing.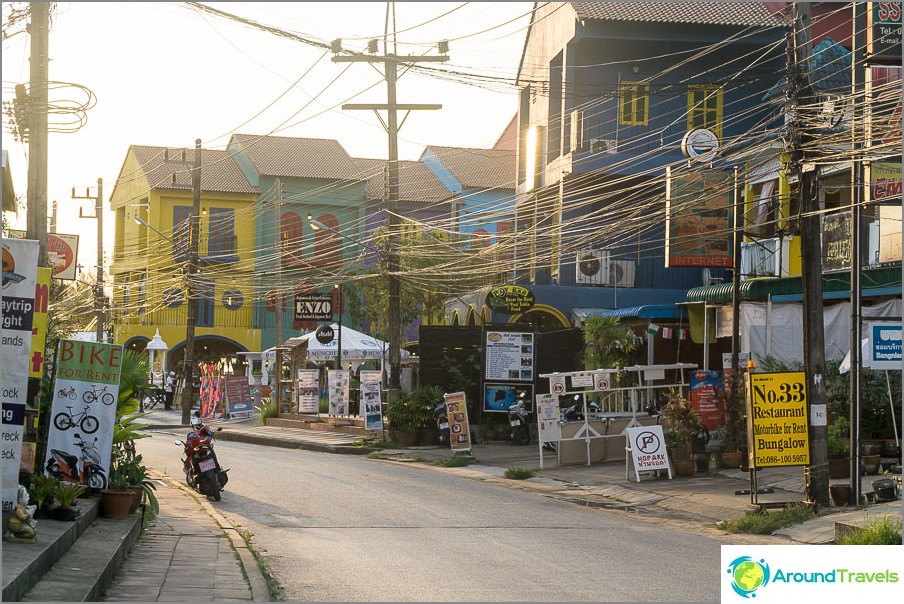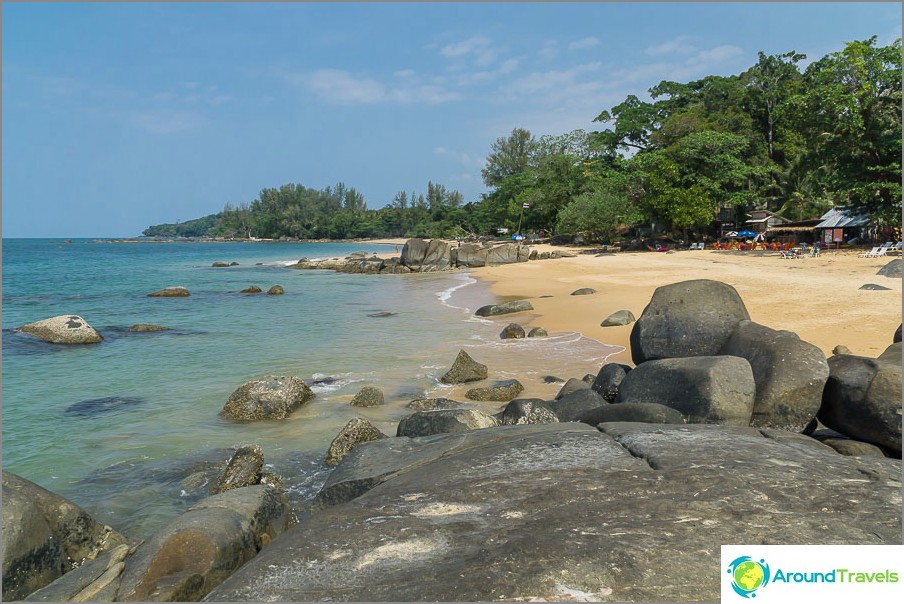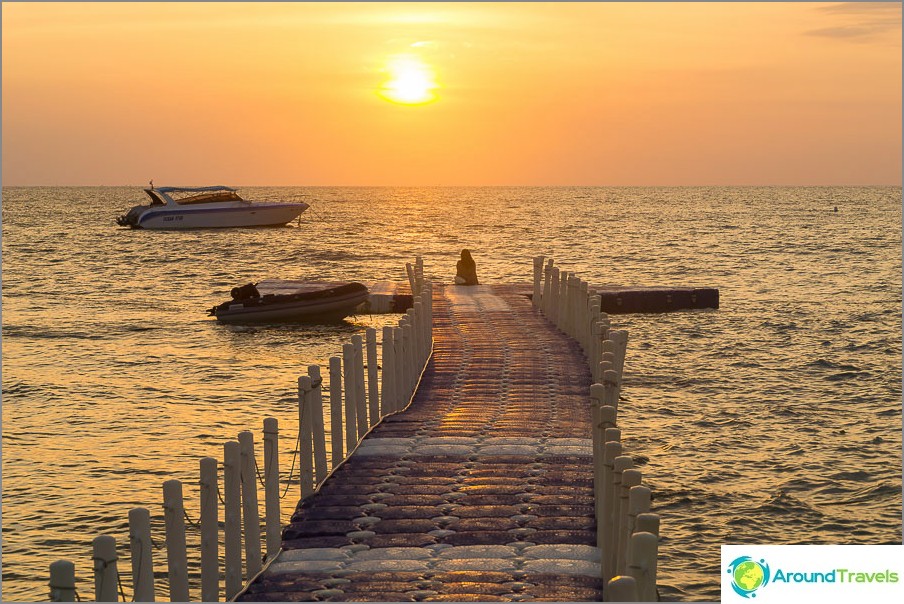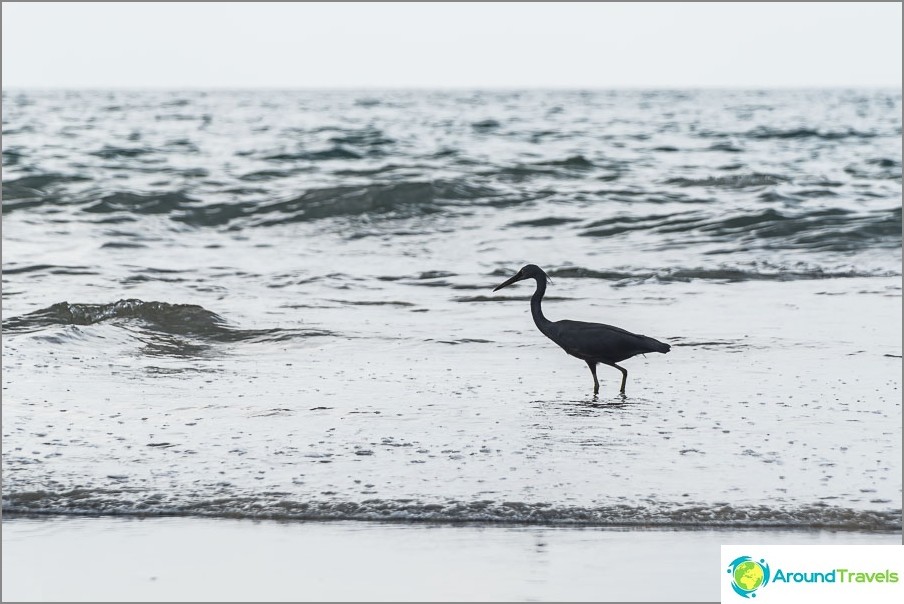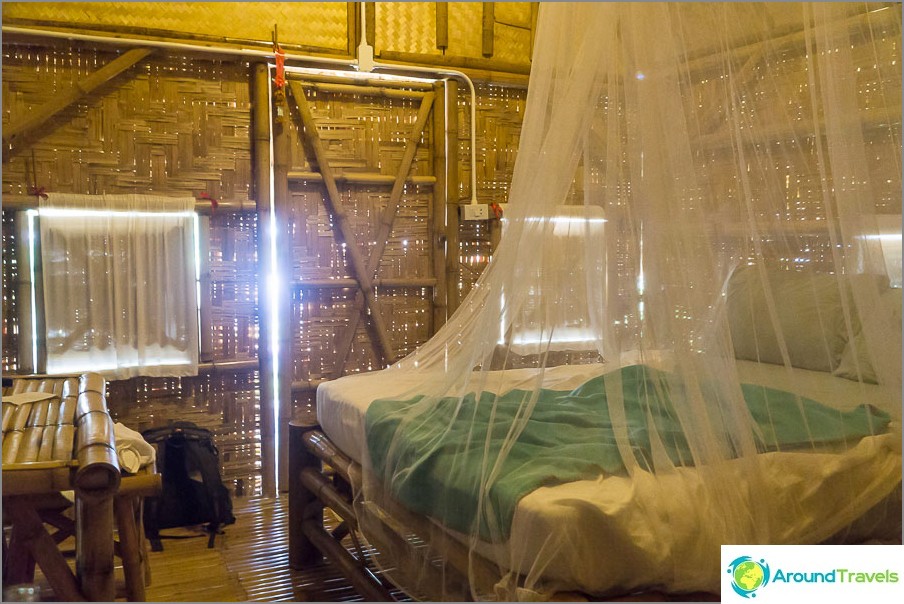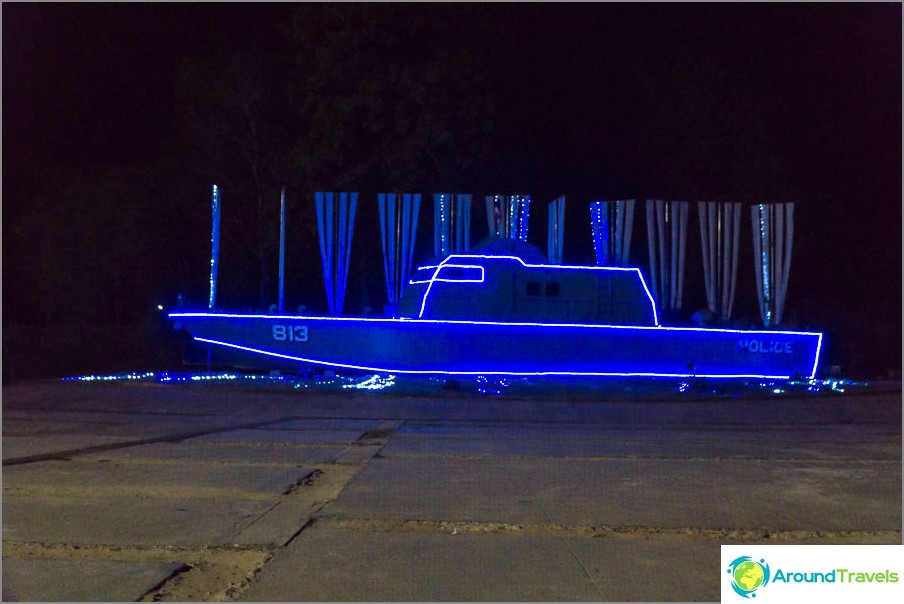 Similan islands
Quite spontaneously, I bought an excursion to Simmilany. Believe it or not, I didn't intend to. But when he found himself in Khao Lak late in the evening, during the check-in, he remembered that it is from here that speed boats most often go to the islands. And since I gave consultations many times, advising people to go somewhere, I myself would have to get this experience sooner or later. It remains only to visit Phi Phi.
So Similans and similar tours are a vacation for an amateur. To go once - yes. But not somewhat accurate when it comes to a trip without an overnight stay. Or you need to be able to abstract yourself from the fact that you are almost in the Moscow metro at rush hour. There are about the same number of people. Yes, it is very beautiful, the water is of such a color that it blows the tower, but still you want no one to rub against your shoulder while admiring nature. I perceive such places from the point of view of nature. Perhaps this is purely my problem (and other residents of megalopolises), but those who love mass gatherings, on the contrary, will like it.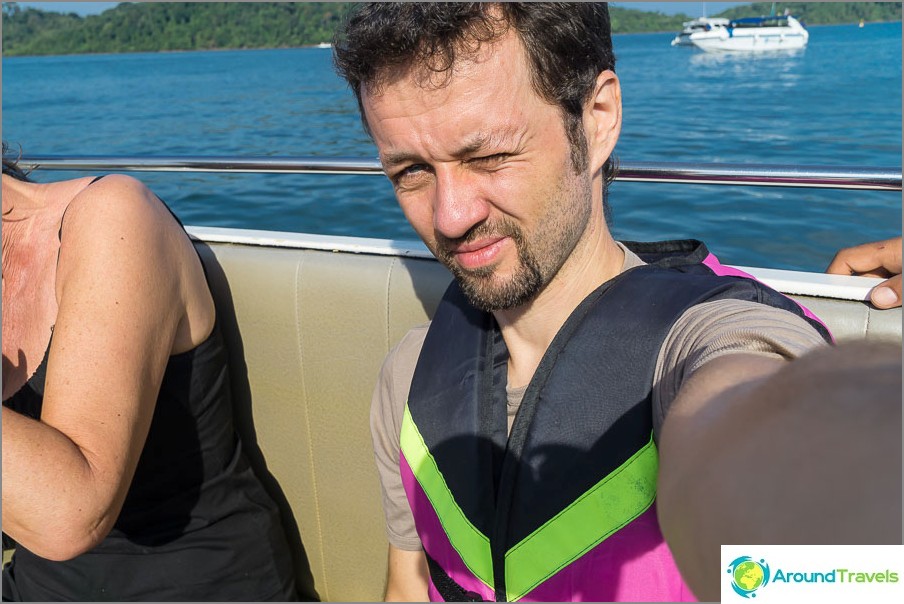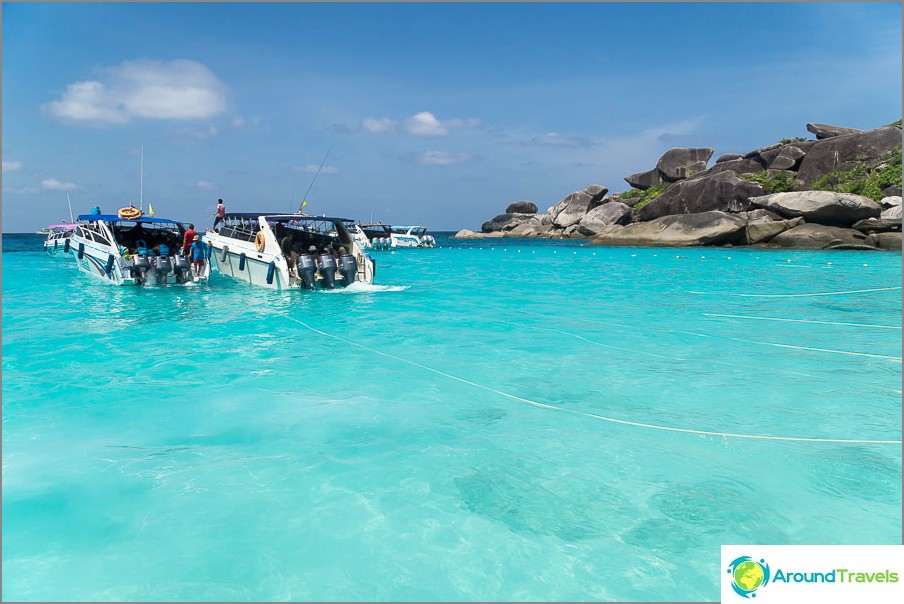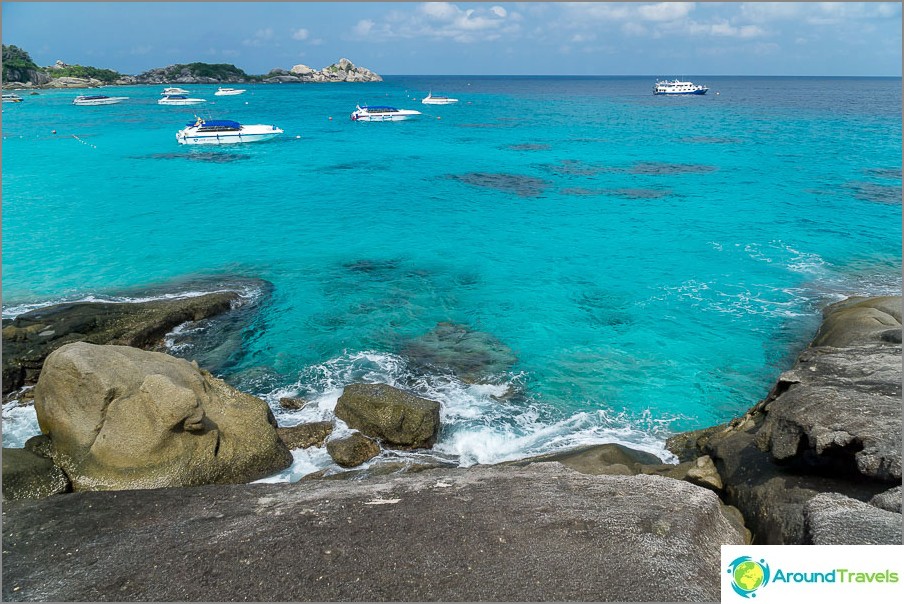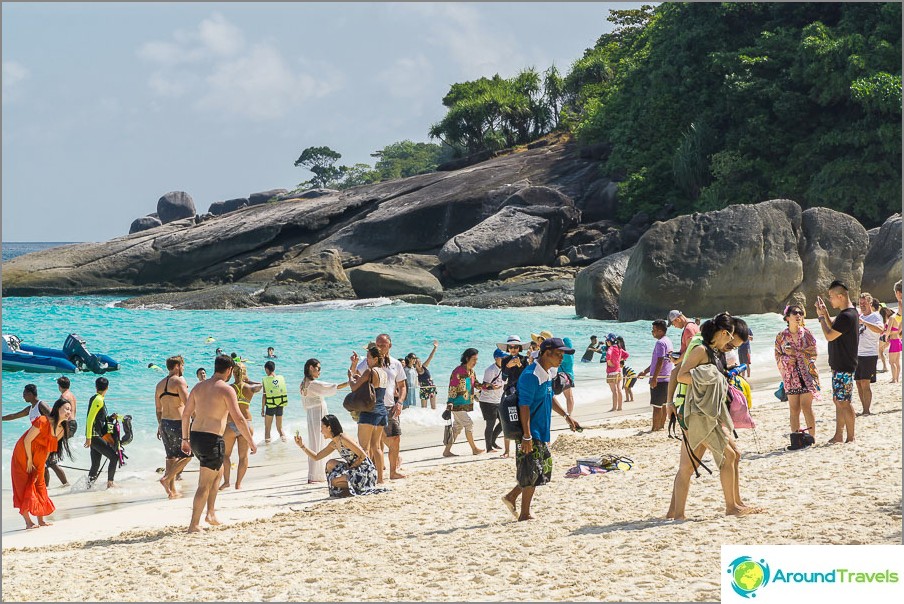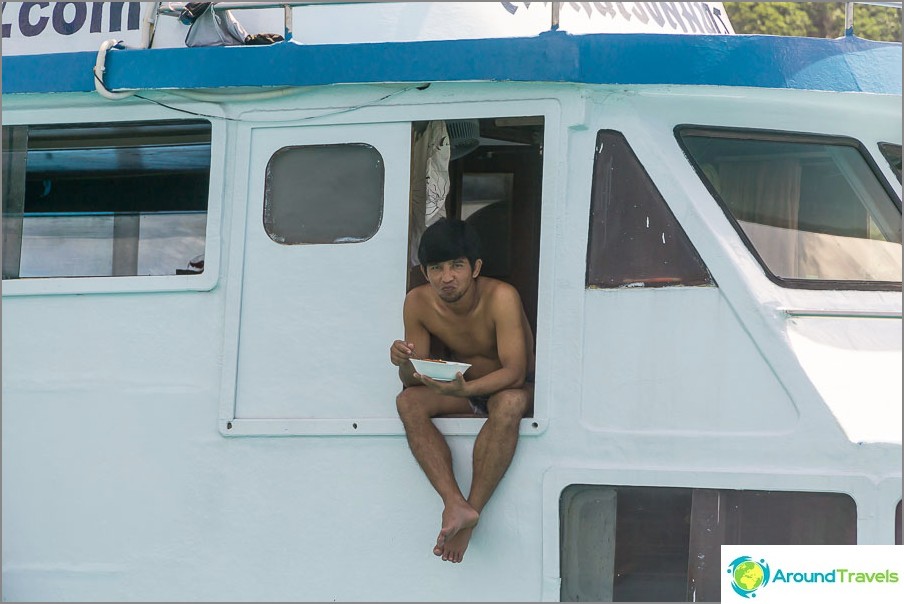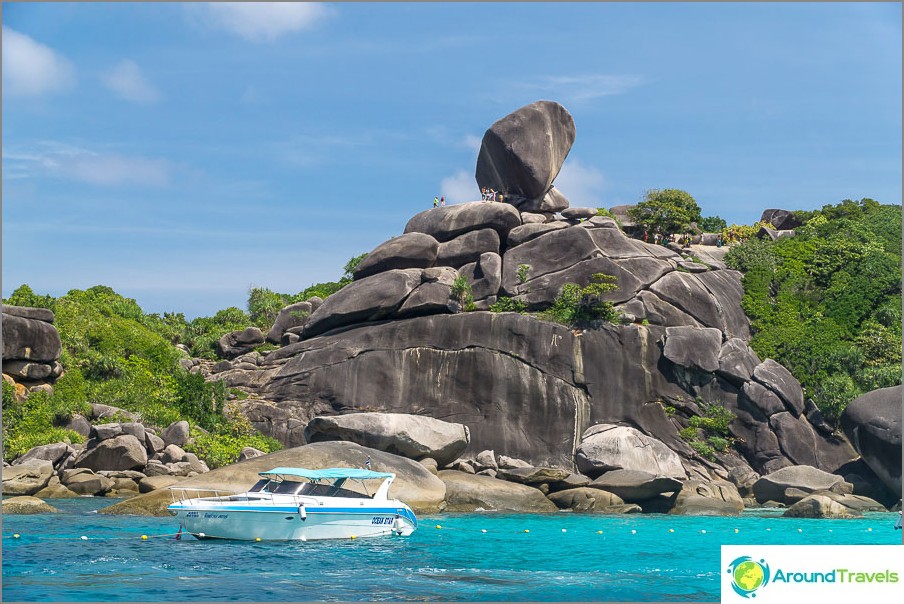 Khao Sok
Khao Sok National Park and Cheow Lan Lake - excursion, how to get, prices
Nice hotel in Khao Sok
Excursion to Lake Cheo Lan
Ratchaprapha Dam and Park
I was going to Lake Chel Lan, which is 140 km from Phuket 2 years ago, and finally the trip has come true. One of the most memorable places in Thailand. I recommend! But it's still better not in the format I drove (swooped), but with an overnight stay in a house on the water, with normal trekking in the jungle, and generally great penetration. Although, you know, in this national park it is already very strongly felt how everything is put on stream. That is, it is straightforward for lovers of solitude, it is not a fact that it is suitable, at least just an excursion without spending the night in houses. By the way, I am delighted with the cave, a visit to which was part of the tour, and where we walked with flashlights in complete darkness among bats and knee-deep (and sometimes neck-deep) in water. It's a pity there was no connection, otherwise I would have gone out to Periscope.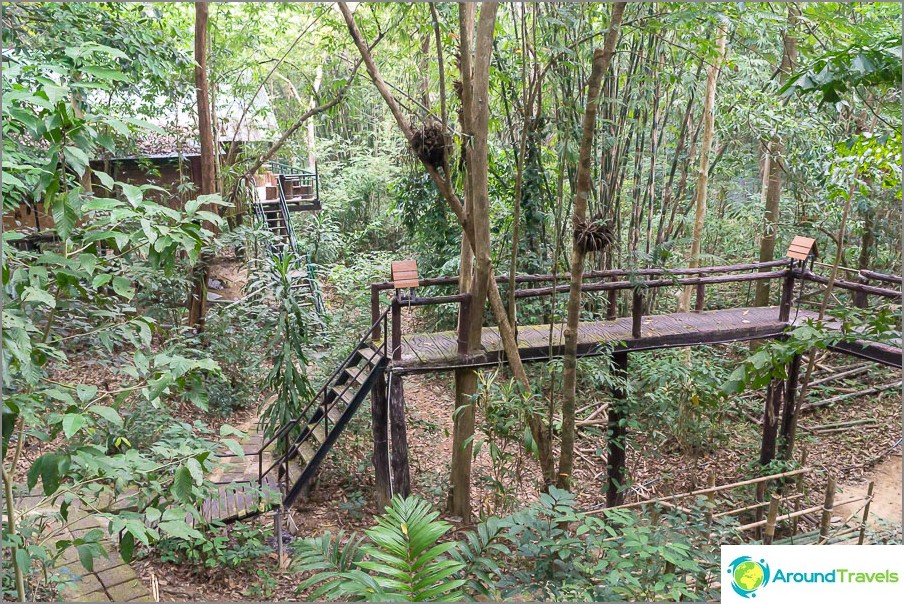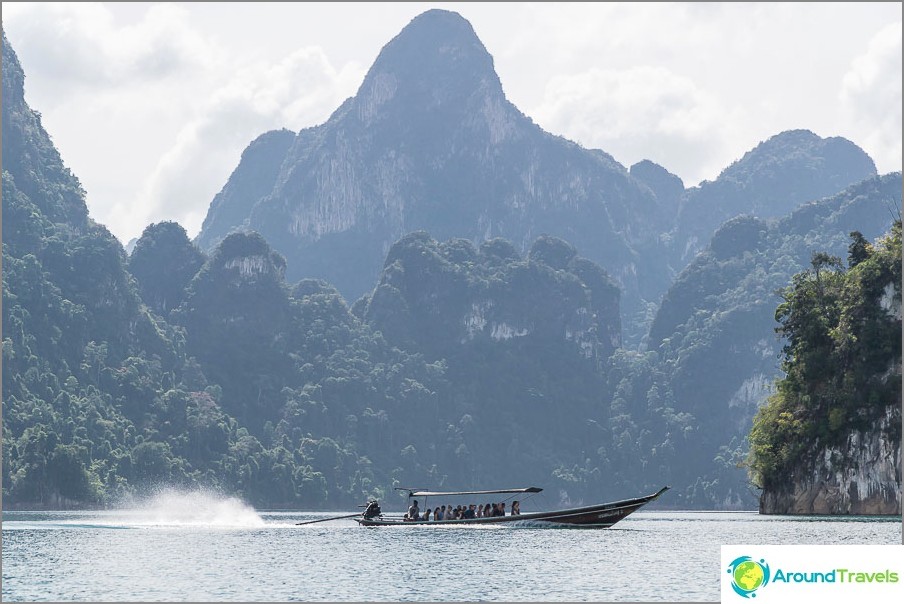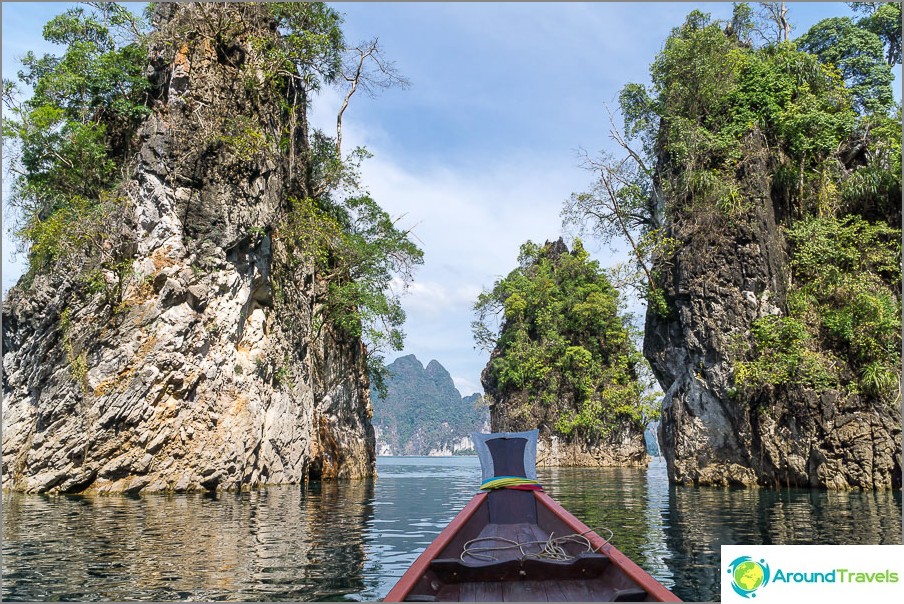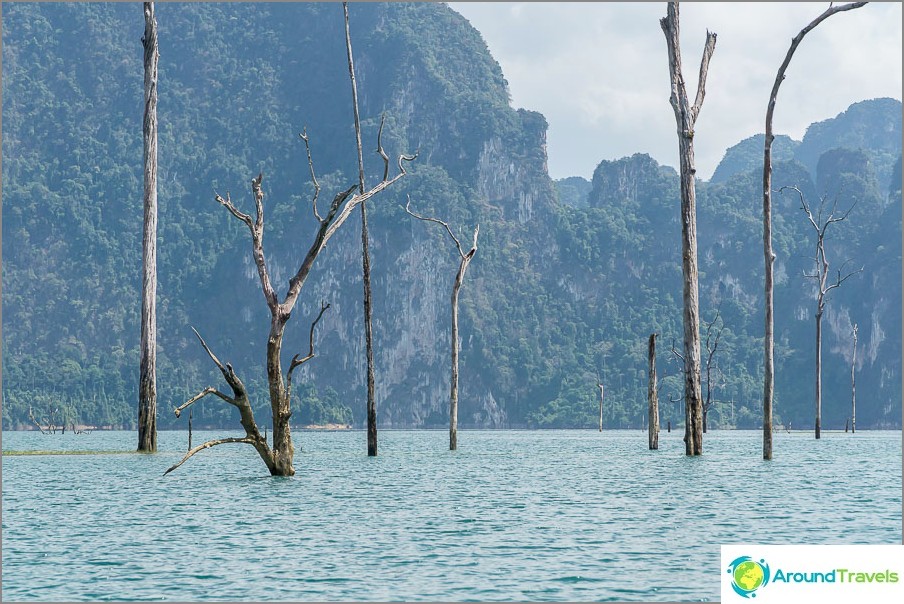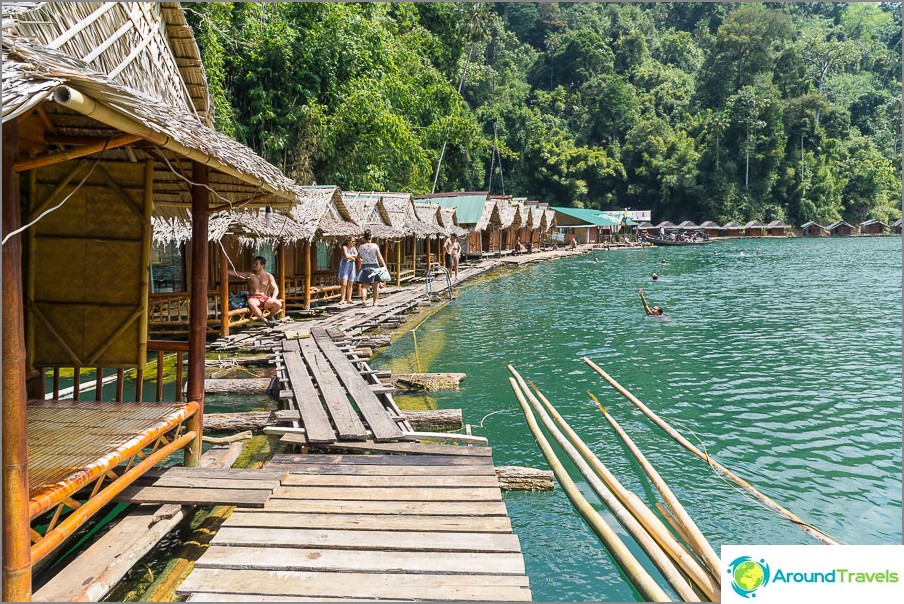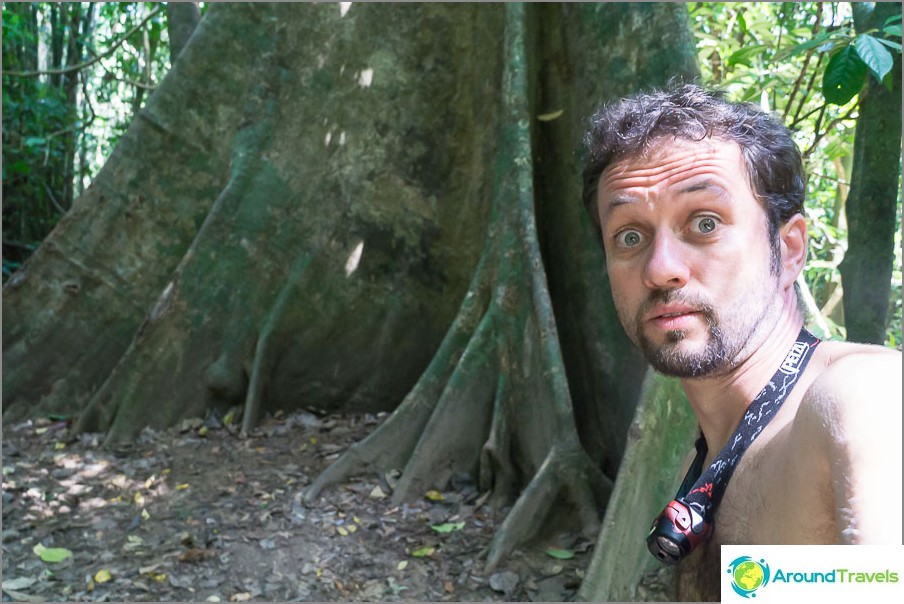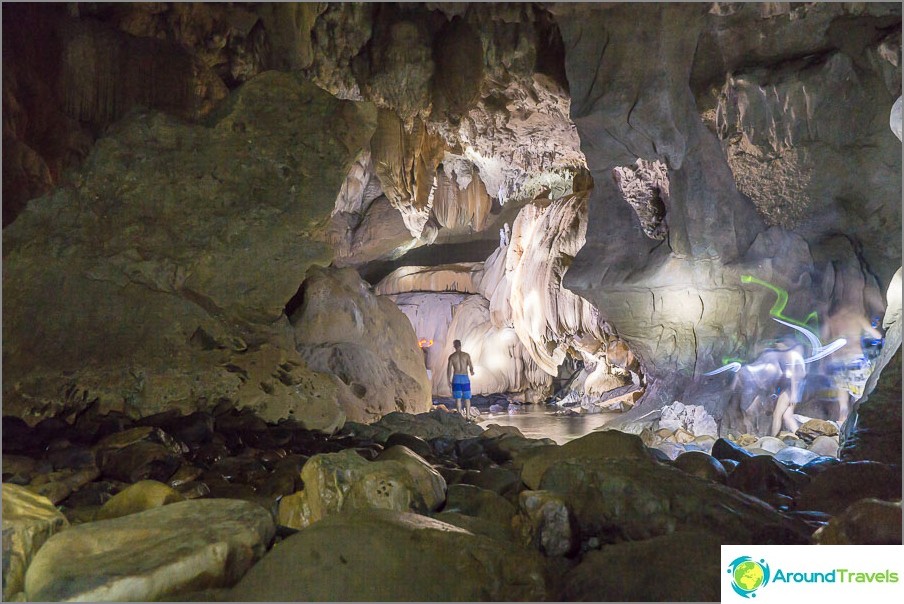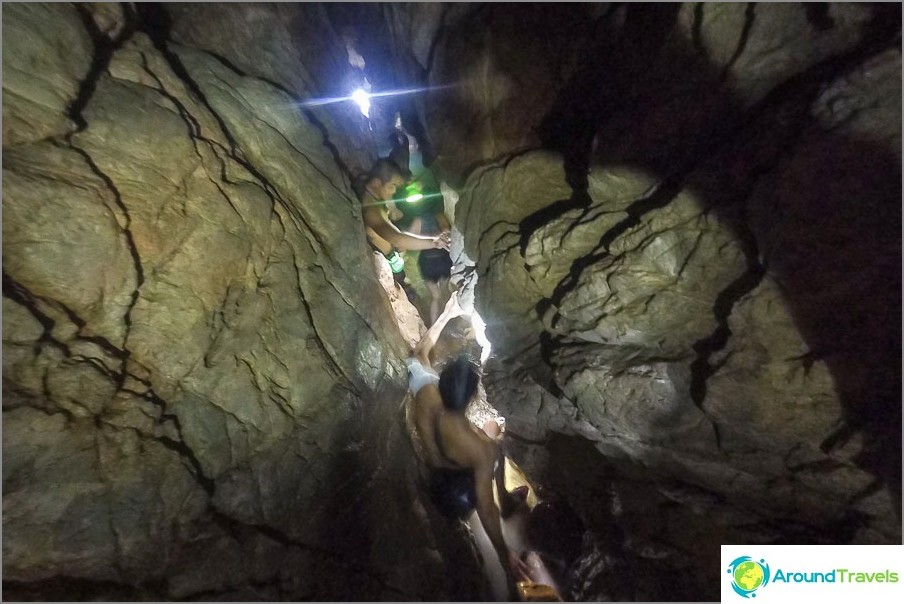 An equally beautiful place is a small park near the dam with free admission and overlooking the lake and mountains. In my opinion, you should definitely come here if you come to the lake. Aesthetic ecstasy!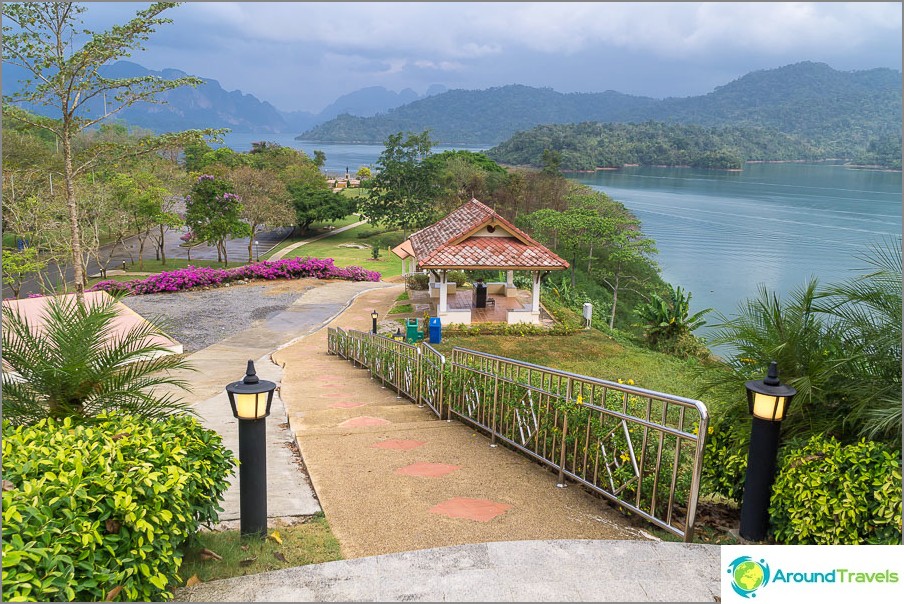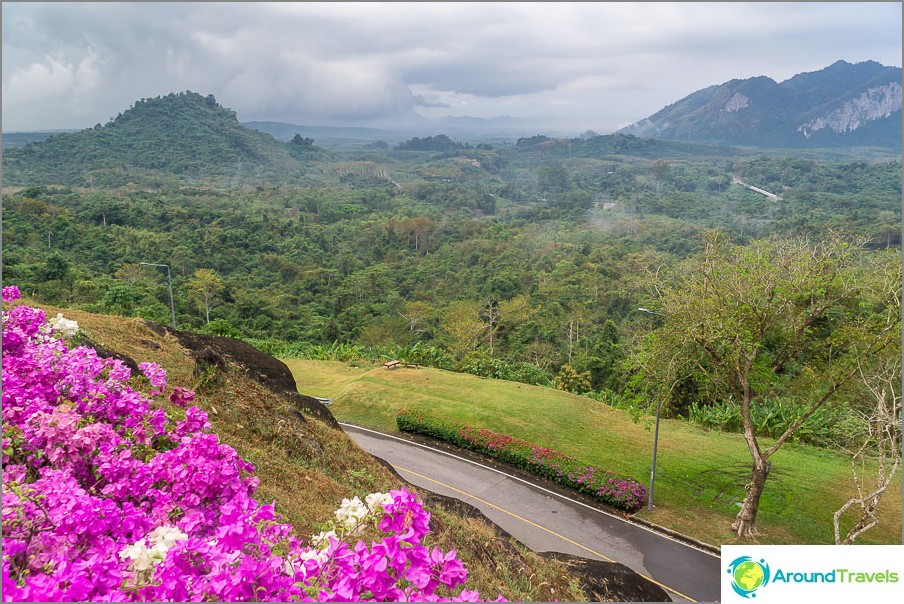 Hua hin
I wanted to stop by on the way to Amazing toilets, but it was already late in the evening near them, and waiting until the morning did not fit into my schedule. In addition, I had to spend that night in the car, which unsettled me. At first I did not want to turn on the air conditioner (but opened the windows a little), from which I almost died from the heat and mosquitoes, but then I turned on the air conditioner for the rest of the night and, somehow curled up, slept (I can't sleep on my back).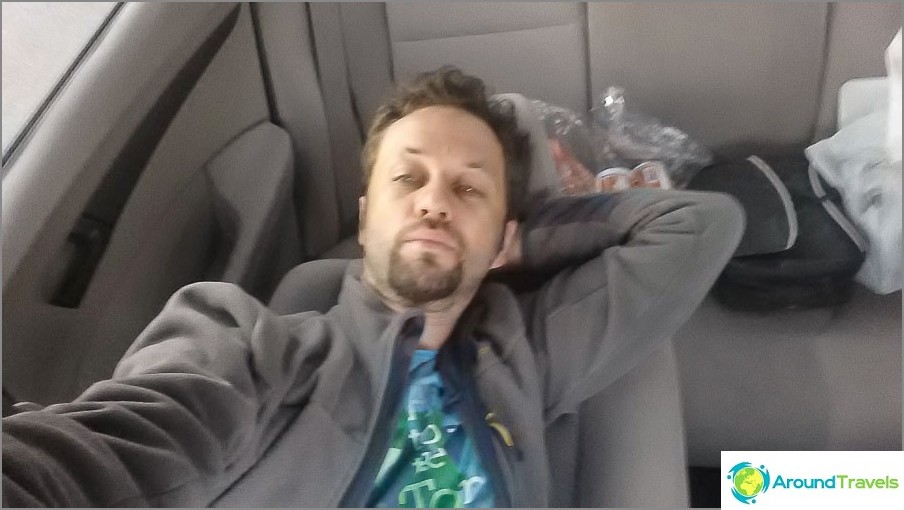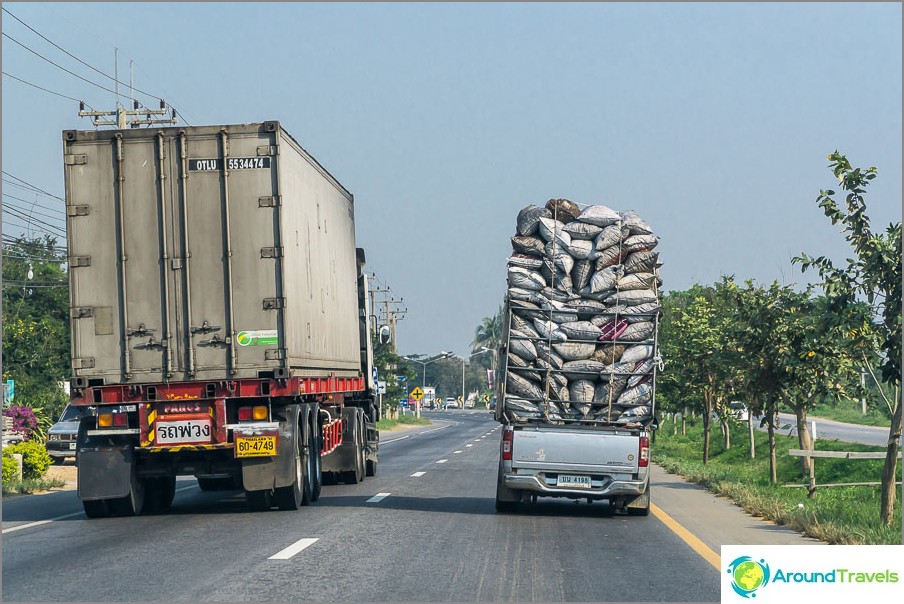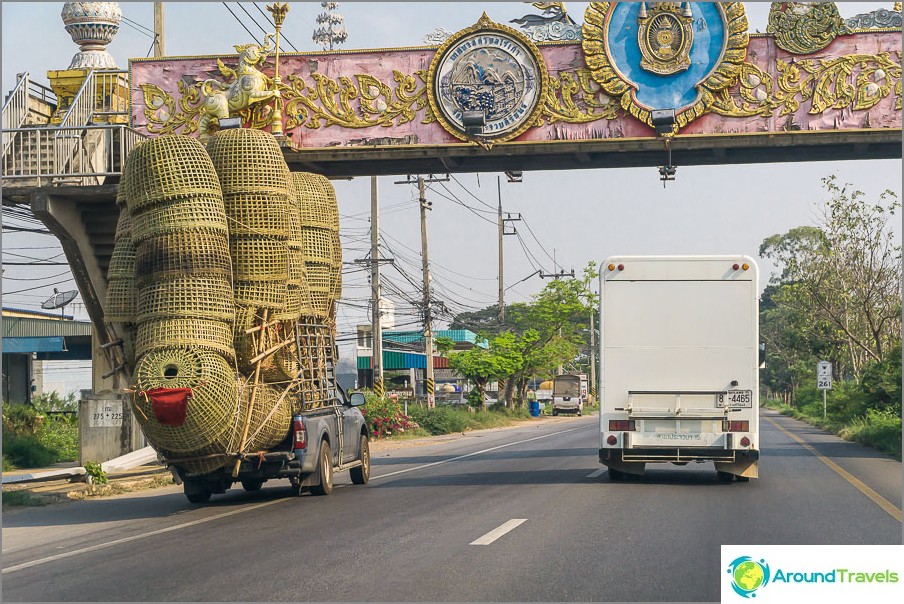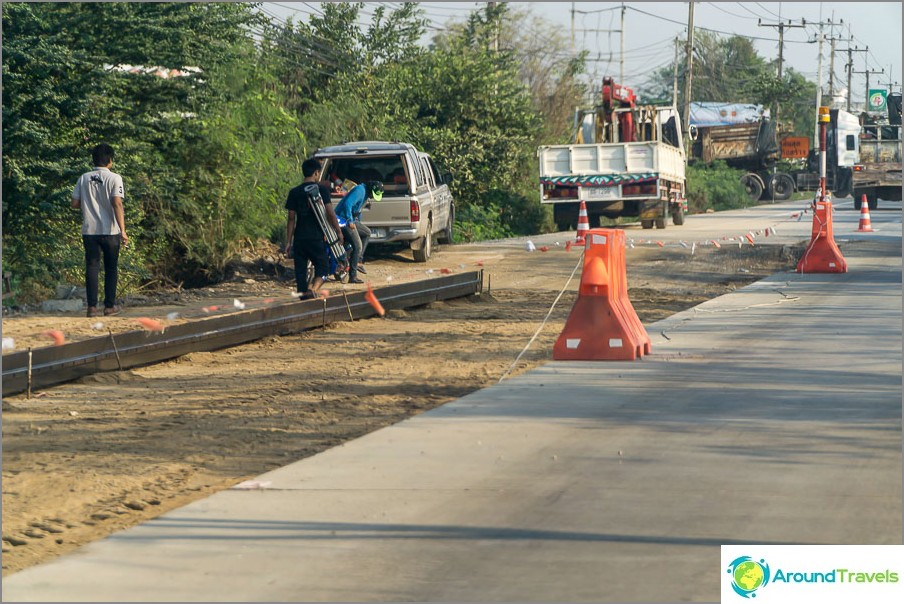 So I came to Hua Hin without enthusiasm to watch anything, and I had to extend my single-entry visa for another 30 days. This event took only 40 minutes and did not require any documents, except for a passport! Here's a freebie, after Phuket and Koh Samui, where a house contract is required. I also managed to drop in on a visit to good people (you must sometimes leave the virtual), and also show in the Periscope broadcast mountain bats, which he once wrote about and even made a video about. In my opinion, an interesting and unusual attraction.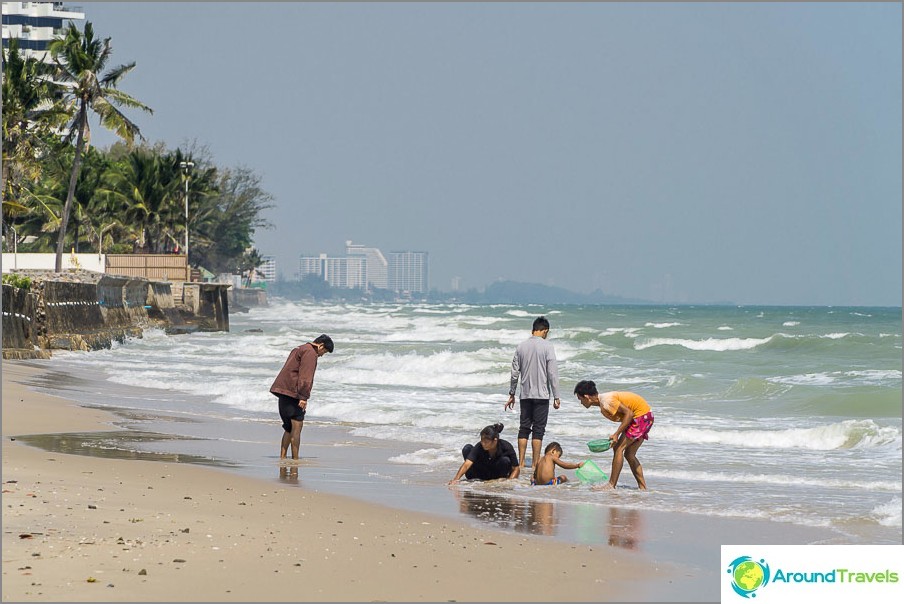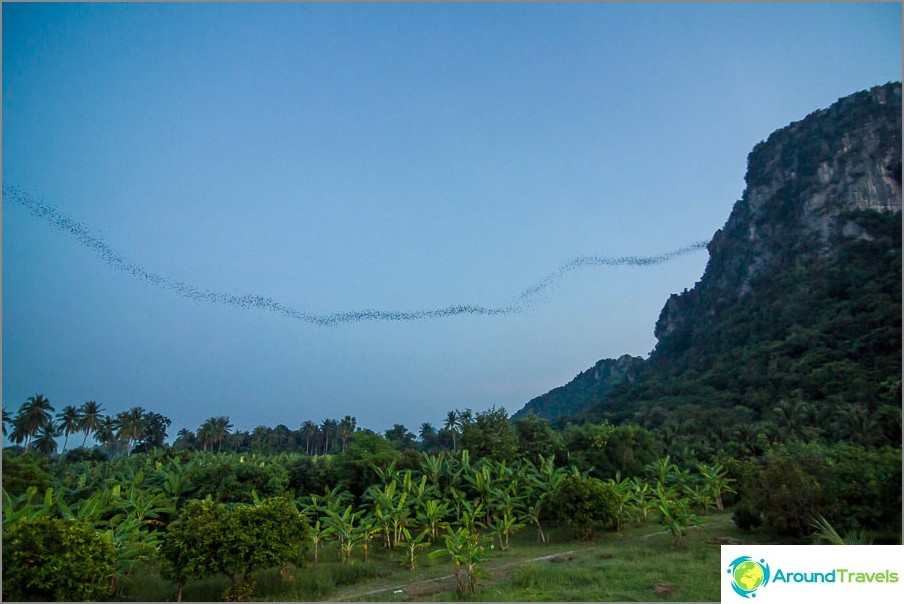 P.S. Here is a brief report from my working trip. In my opinion, I managed to visit just fabulous places. And may the patriots of Russia forgive me, but after such beauty, after such sights, after such bright colors, I do not want to go to any Iron Museum in Pereslavl-Zalessky and write about it on the blog. Although, I do not argue, to each his own and these are just my preferences.
P.P.S. Sooner or later I will tell you about each place in detail 🙂 If I have time, then within a month. And then we have here again a bunch of crossings on the nose. In principle, there is a lot in Periscope (I only posted a part here), and whoever was with me these days has already seen everything.