In Bangkok, I always stay, either in the area Khaosan Road, or somewhere near the BTS metro in the center. This hotel is located opposite the already described Nakorn Ping Hotel, which is cheaper and older.
Although I still like it in some way, it has a certain atmosphere of backpacking and old Thailand. But if you want comfort for the same money, then Rajata Hotel is a good choice, it does not cost much more, and the renovation there is much better..
The content of the article
Reviews of hotels in Bangkok where I've been
Rajata Hotel
Price and booking
The price for a double room at the Rajata Hotel was 850 baht on my arrival, in the peak season it will probably be more expensive. There are double and twin rooms, the price is the same. There is an air conditioner, a refrigerator, a TV, free wifi, a spacious bathroom with hot water, enough furniture for things, a table for work. The hotel has breakfasts, but they are average at all.
Hotels in Bangkok>
Be sure (and I insist) to check for discounts or special offers on the excellent Roomguru service. He will quickly and easily show you discounts in all existing booking systems. In Asia, for example, there are a lot of offers on Agoda.com, which are much more interesting than for exactly the same hotels on Booking.com.
For example, here is a direct link to the hotel: Rajata Hotel .
Location
It takes no more than 10 minutes to walk to Khaosan, next to it in the same alley (soi 6) there is a good one. Thai massage, on the main road (Samsen road) there is 7/11, quiet and peaceful at night. In general, everything suited me, except for probably the price, it could be cheaper for such housing.
Number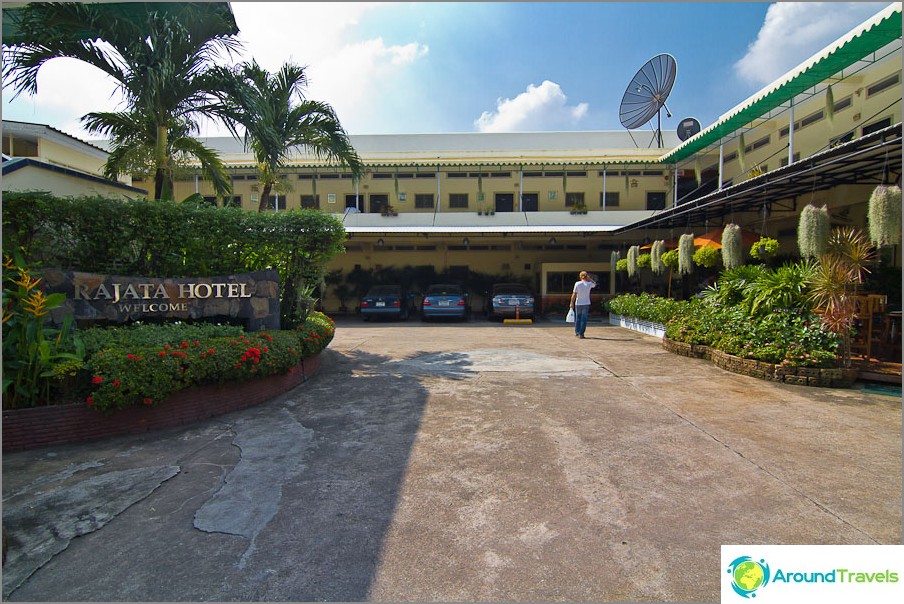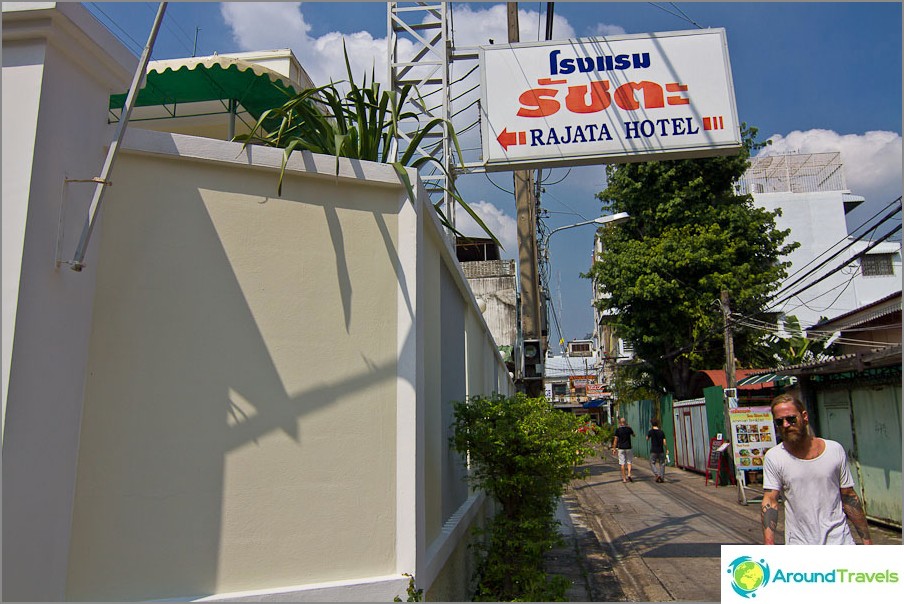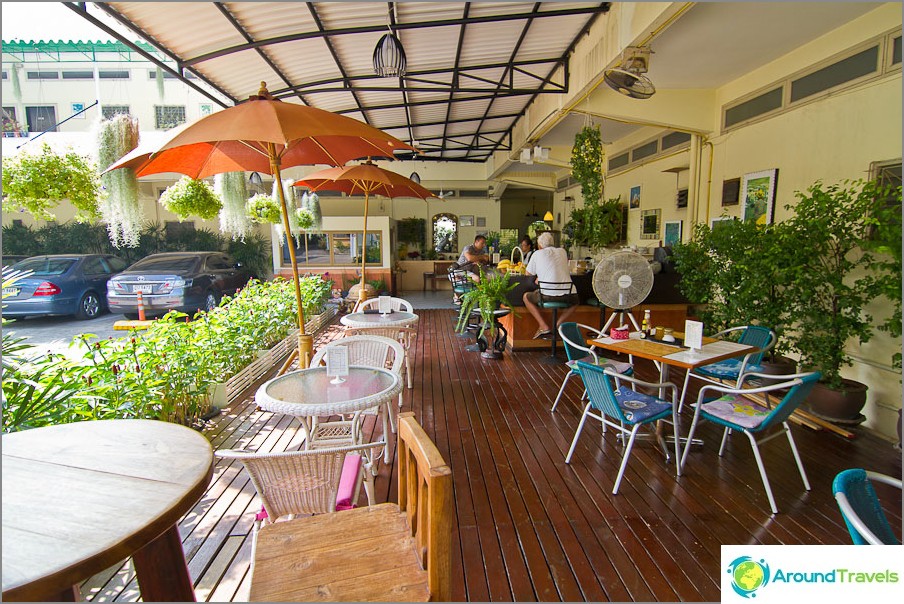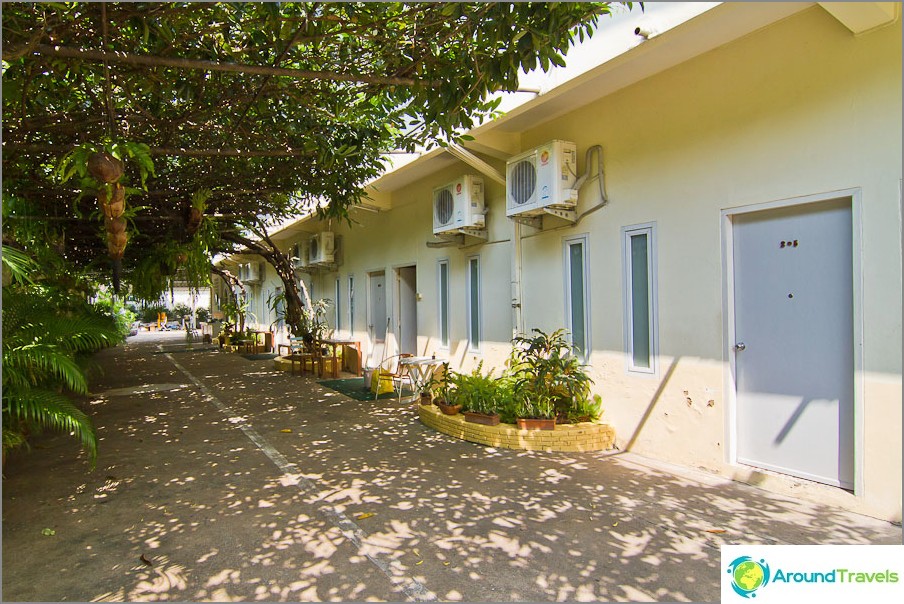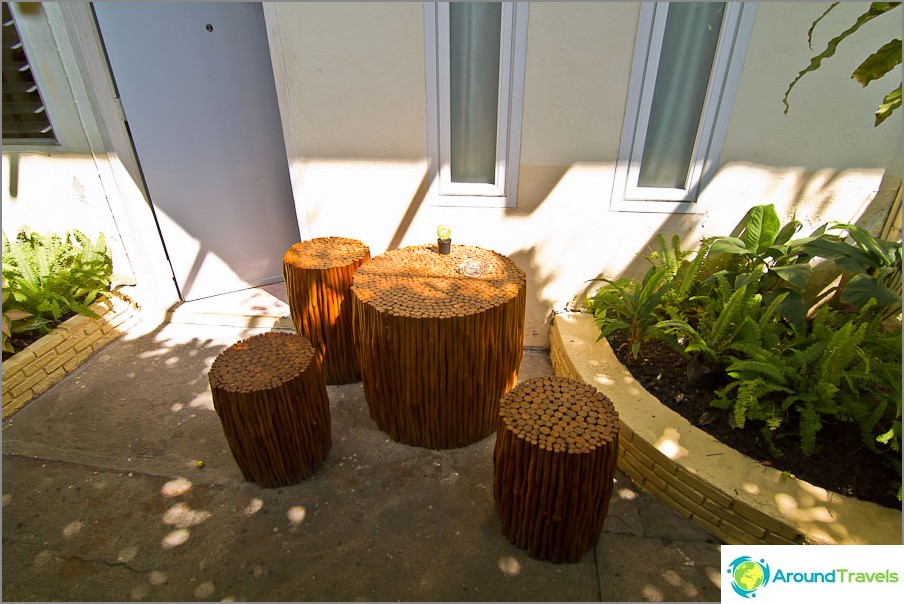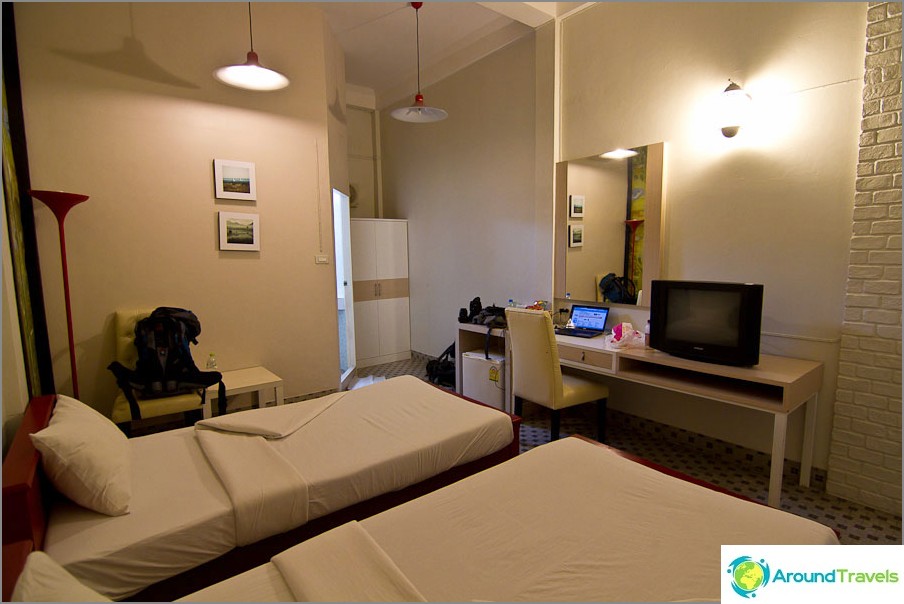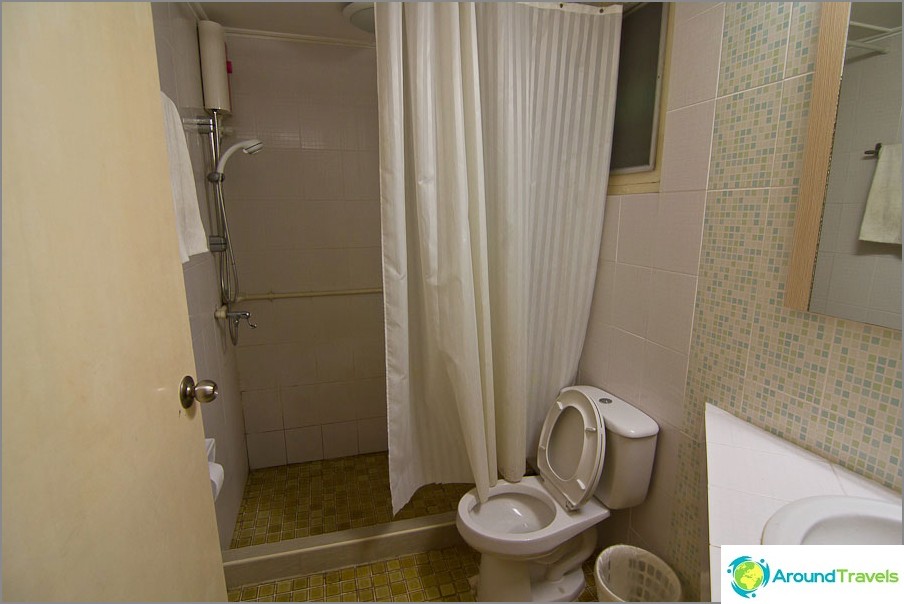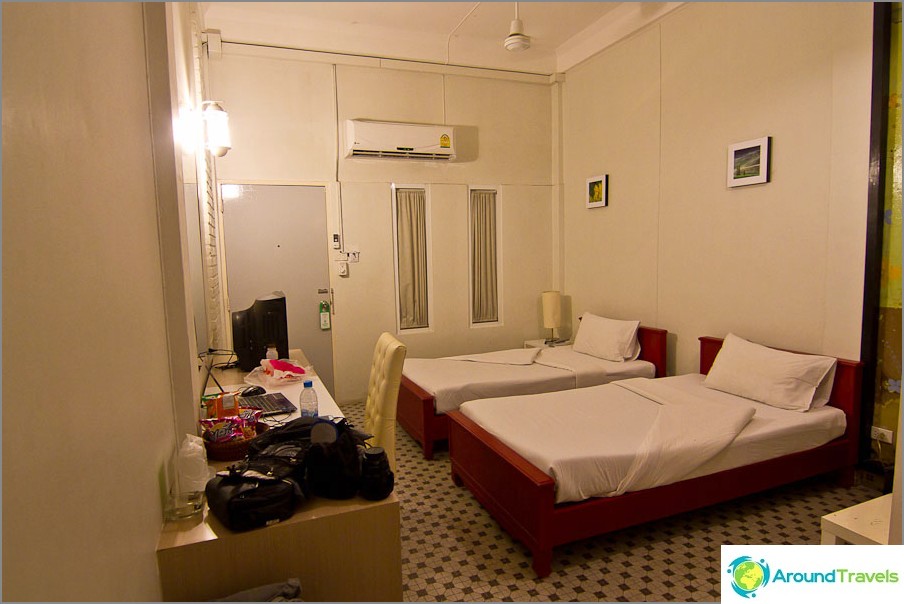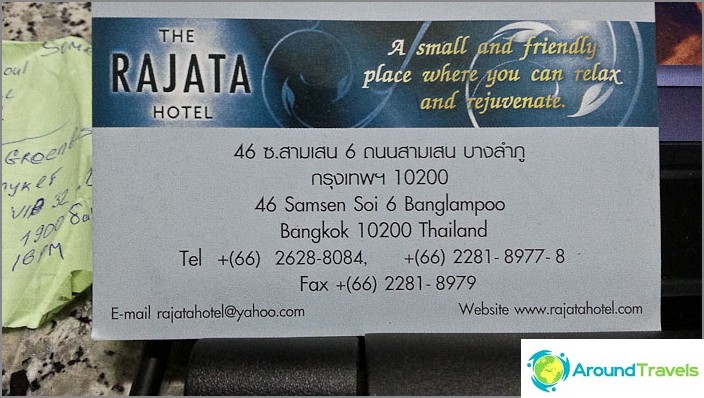 On the map
Rajata Hotel
Rajata Hotel
Decent rooms for 850 baht
condo, refrigerator, wifi, large bathroom, enough furniture.
More details.
Decent rooms for 850 baht, refrigerator, wifi, large bathroom, enough furniture. More details.
But if you stay near the airport, then I will recommend an excellent and very inexpensive (subject to online booking) hotel Nasa Vegas Hotel, it is still convenient to get to the airport from it.