Well, here I am again in Thailand, and I myself read my past articles, written once, as well as comments to them. Recently they wrote to me here that the quoted prices are outdated, and they say that much more money is required to live in Thailand. Moreover, such debates arise with a certain frequency, starting from the fact that I am lying to the fact that I am an ascetic 🙂 Actually, this is why this article appeared, because apparently not everyone pays attention to my reservations in the posts.
The content of the article
Main causes of disputes
At the time of this writing, I am in Chiang Mai, and the last dispute arose precisely about the prices in this city. What did I see when I arrived? Yes, everything is the same as it was a year and a half ago, when we hibernated here. therefore the cost of our wintering in Thailand is still relevant if you keep the same lifestyle. And at the moment I have already been in three different places in Thailand, and I do not see any dramatic changes in prices, at least for housing, food and transport. And these are the most important components of the budget..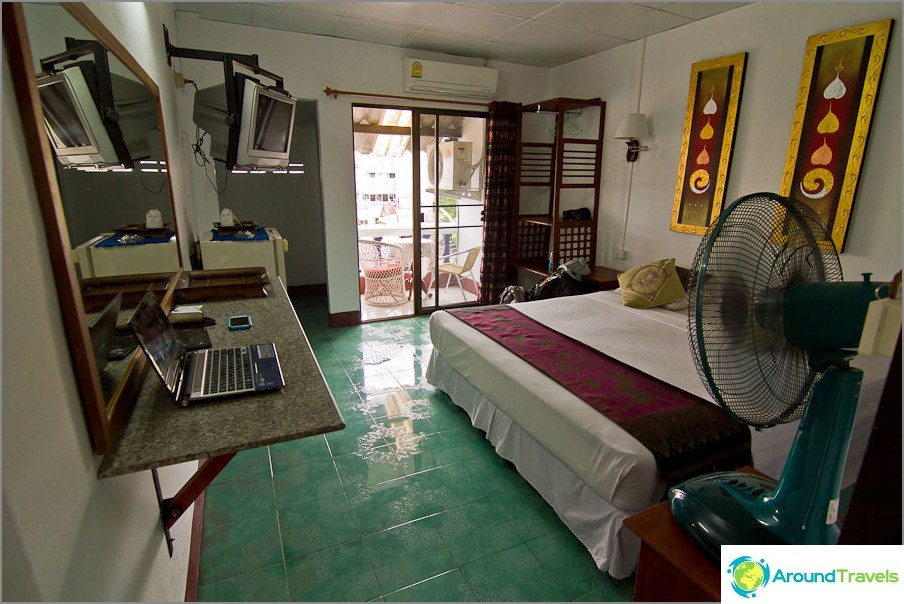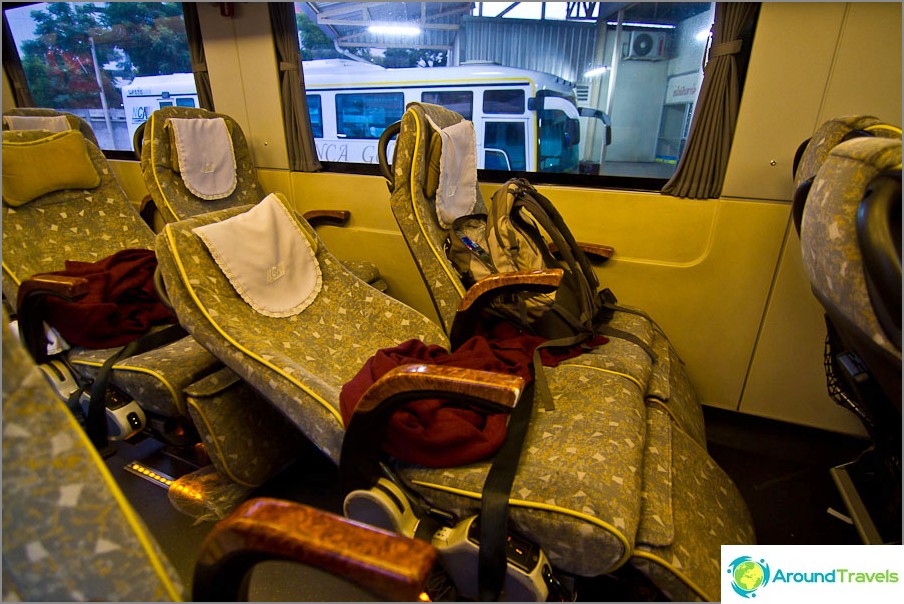 3 reasons
I would single out 3 reasons for the dispute about cheap / expensive living in Thailand:
People are so different, and their needs and interests differ so much that it is impossible to equate everyone with the same size..
It is important whether a person wants to take the time to find something cheaper or not..
It is equally important whether a person comes for a short time, or is going to live a long time, as well as how long he is going to move around the country.
Perhaps there are other points, but they do not come to my mind 🙂 Since I have already been among those who come for a long time, and those who just came to travel a little, and I also see who spends on what money in Thailand, then I perfectly understand why Thailand is cheap for some, expensive for others, and why the answer to the question how much does it cost to live in Thailand everyone has their own.
Different needs / tastes / interests
I hope it's no secret that people can have quite different lifestyles, despite the fact that they equally really like Thailand. And none of them is from this the best or worst person. Thailand also has expensive shops, cafes, cars and yachts, and you can also spend a lot of money here. And in the same way, you can spend little. Roughly speaking, if a person is used to living in a grand style, then he will do it in any country.
Yes, of course, something is cheaper here than in Moscow, but something is also more expensive! Therefore, the total savings may not happen. Also, do not forget that some people live here with a higher standard of living than at home, which means, again, they do not save. For example, instead of a one-room apartment for 25 thousand rubles (the average price in Moscow), you can rent an excellent house in Thailand for the same amount. The level has risen, the expenses are the same, there is no savings. And you can also pay extra and rent a villa, the appetite comes in the process, how not to boo something if you want. Or, for example, because of the cheapness of a taxi after Moscow, you can only ride it here and spend more in total than it would be done in your homeland..
So, who is used to what. In the same Bangkok, you can travel by buses and metro, or you can take a taxi and tuk-tuk. For one it will be very cheap, for another it will not be very good. I will also include cheap Thai food in this item. Someone gets bored or generally unacceptable, while someone eats and he doesn't need anything else..
You can find cheaper, you just need a desire
In fact, not everyone has a desire to optimize their expenses and look for more economical options for living. I traveled a little with a fellow traveler, and I saw from him that a person was not particularly used to looking for something. Maybe laziness, maybe something else. It doesn't matter, we are all different and that's okay. Sometimes I want to look for how the quest is direct, there is a certain task and I need to find a solution to it. Although, of course, such a desire does not always appear. And the whole question comes down to whether you want to search and spend time on it. I wrote a post about house prices in thailand, why bloggers find housing several times cheaper than the rest.
Let me give you an example. I arrived in Hua Hin and in half an hour ran around several pieces of guesthouses within a radius of 500 meters and found a suitable one for 800 baht per day, it was too late and there was no time for a long search. That is, I spent half an hour of my time and instead of hotels for 1000-1200 baht, which were right next to the place where «ass fell», found what suits me best. Moreover, the next day I did not stop there and found it for 600 baht per day. And I assure you, this is not the limit. A quick analysis of the accommodation (half a day on the bike) showed that 600 baht is the normal price for a twin room. And if I needed a double with one bed, then 500 baht is the average price per season. And if you can live without an air conditioner, then you can still lower the price, up to 300-350 baht.
Just want to make a reservation that the hotel for 600 baht, in which I stayed, is not at all worse than those that I saw for 800-1200 baht, at least for me. And not always, if more expensive, then better, many people forget about it.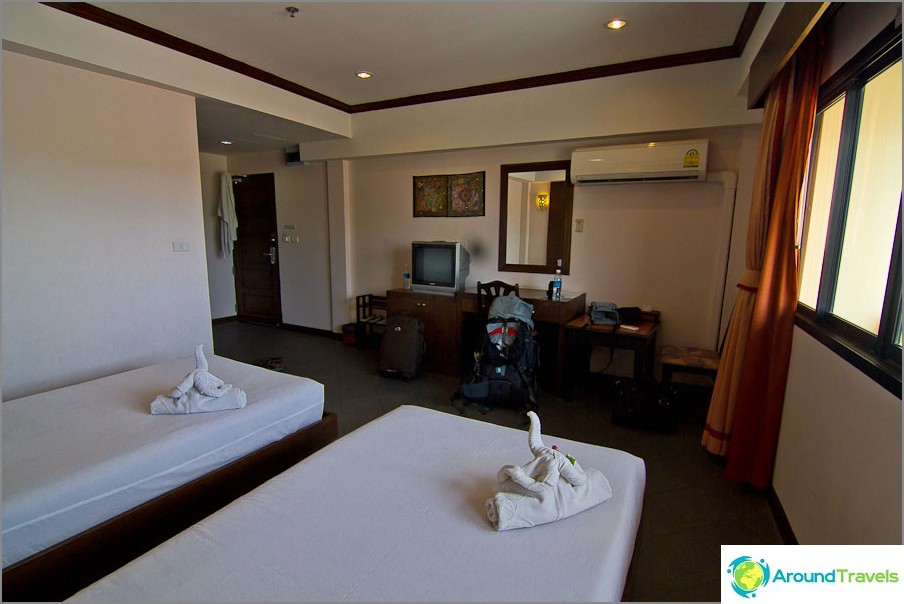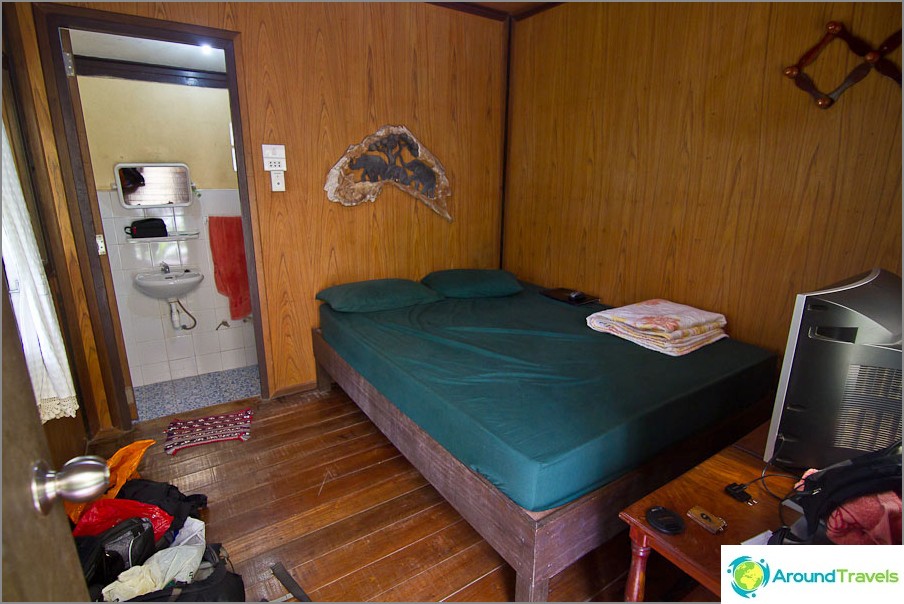 Another example. I left the hotel to eat, and across the street there is a cafe with prices in the region of 150 baht per plate. You can fall here if you are too lazy to walk. But I like to walk sometimes, and went through the streets, and after about 10 minutes I found another cafe, where I had already paid only 40 baht for my Pad Thai with vegetables. And this is not a makashnitsa, please note, but almost the same cafe, the interior will only be simpler.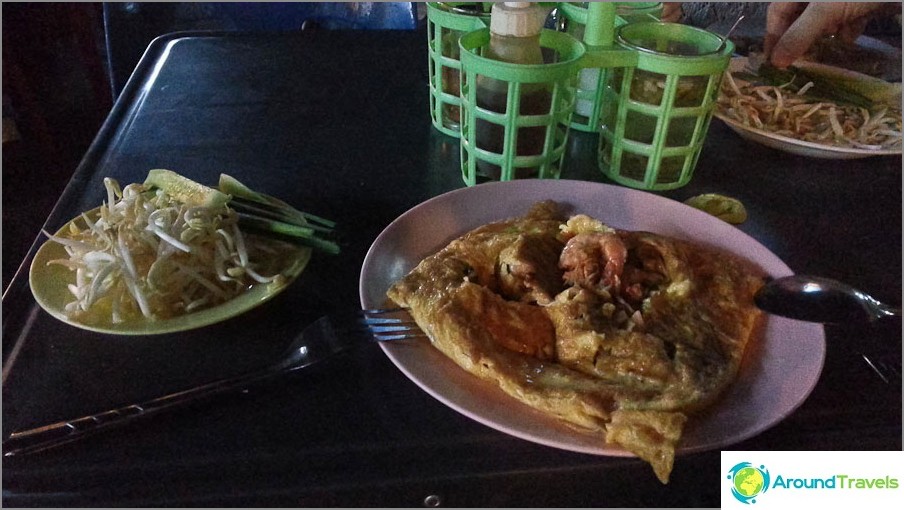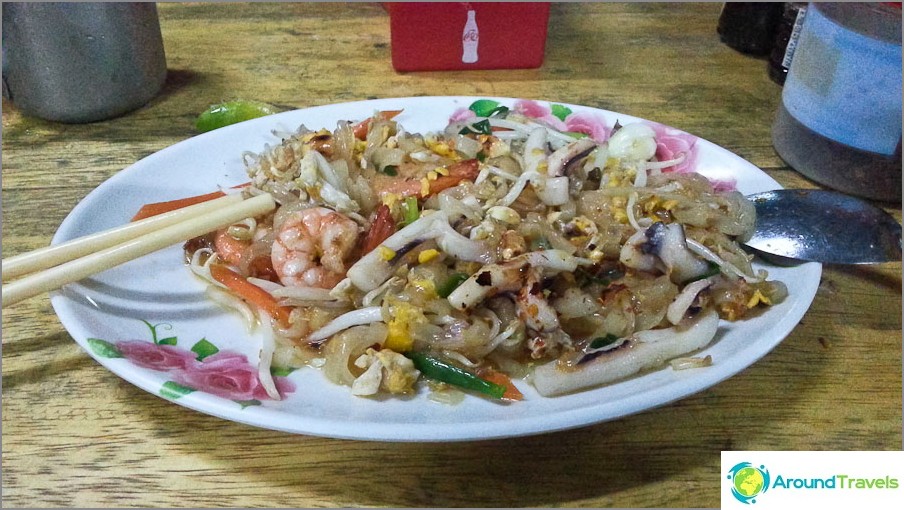 It turns out that if you search, then under certain conditions you can always find, in Thailand this principle works for sure, waste only time. I already wrote on a similar topic about money / time / comfort ratio in travel, how you can operate with these parameters. But, if your time is more expensive for you, then of course, the search for cheaper alternatives (especially in the short term) loses its meaning..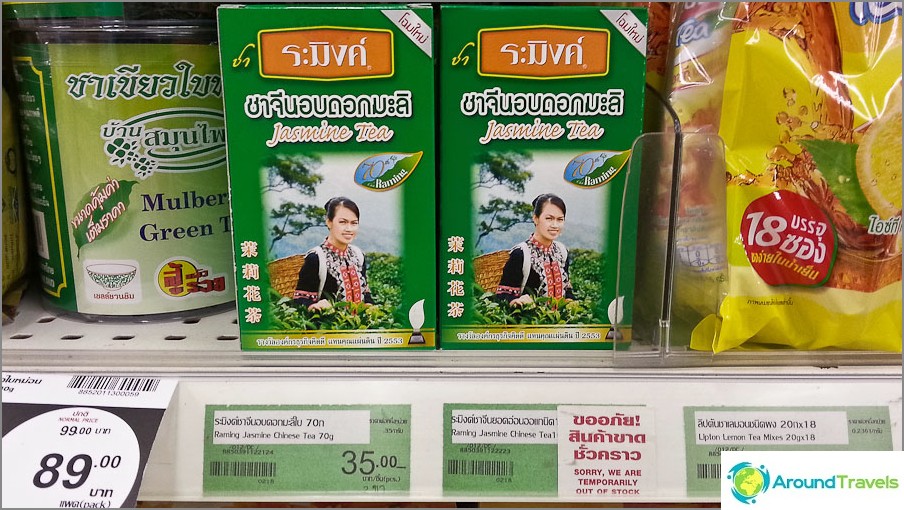 Short trip or long stay
If you are traveling and constantly moving from place to place, then I will not deny that you can quickly get tired in the constant search for cheaper accommodation or food. I have been on the road for several weeks now and I am not always eager to search, so I can stop at the first place I come across, or take a taxi so as not to go on foot. But all these hardships bypass those who live in one place for a long time. In this case, Thailand is truly a testing ground..
Having found a good and inexpensive cafe once, you can go to it all the time. You can cook at home, or you can stock up in bulk on the market. With housing, in general, everything is simplified, since the price per month is much lower than with daily rent, especially if you immediately agree for six months or a year. The price may differ 3 times! The same situation is with a motorbike, you can take it for a month, it is much cheaper than by day or, if you ride a tuk-tuk.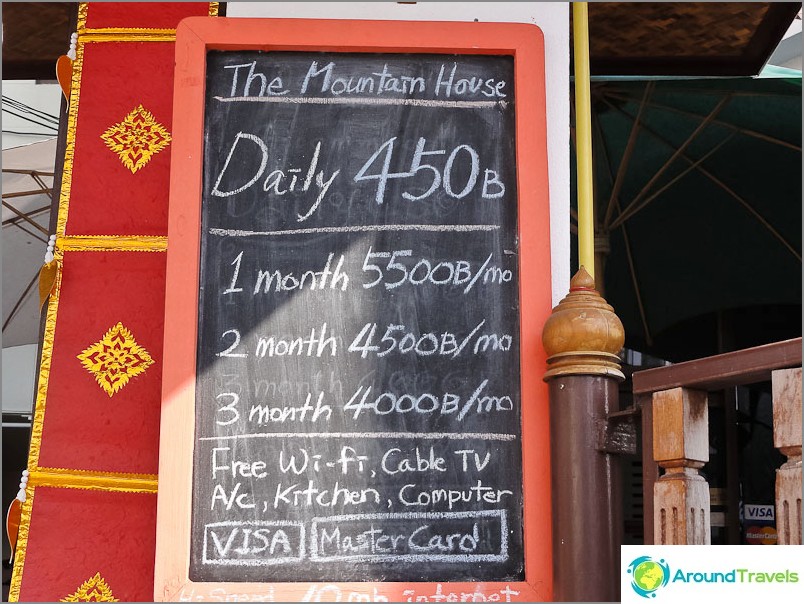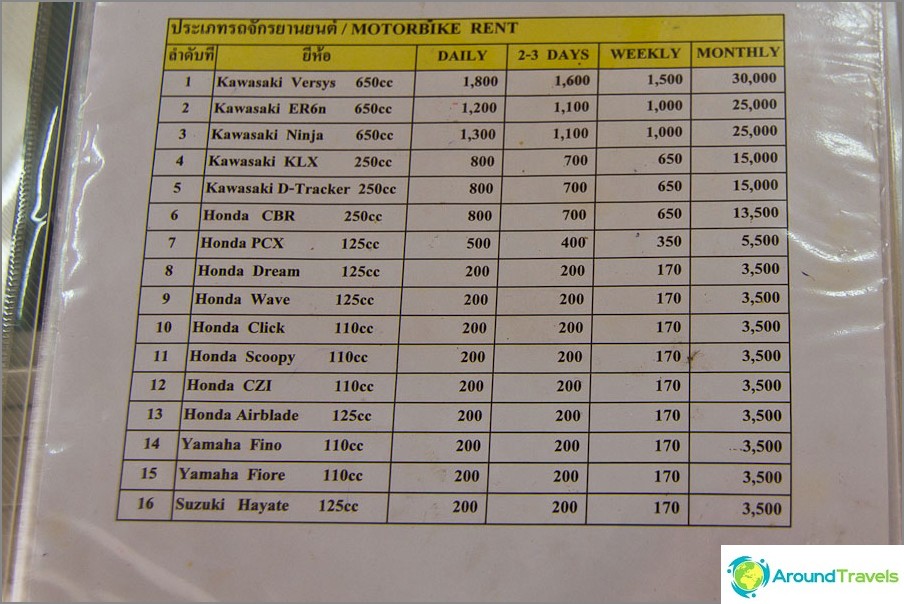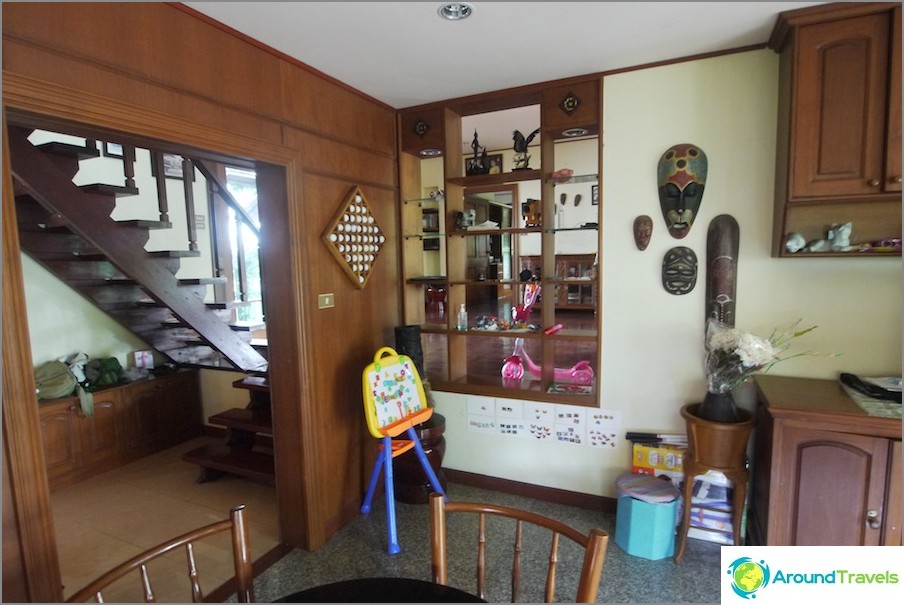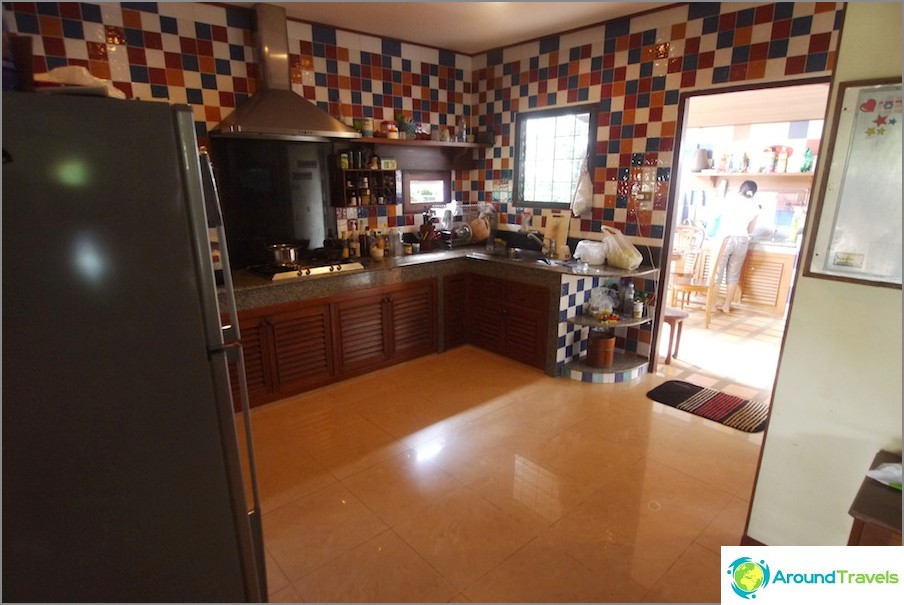 In principle, the fact that longsters (long stays) Thailand are much cheaper than those who come to rest for a couple of weeks is well known. Everything depends on time, how much it is, and what to spend it on, that is, we partially return to paragraph 2 of this article. And so for short trips to Tai it is quite possible to use this layout here - How much money to take to Thailand for vacation.
Well, do not forget that if a person comes on vacation for 1-2 weeks, and even to a resort, then his budget is initially much higher than the one who lives here. After all, it's not for nothing that a man plowed for a whole year, so that later he could have a rest to the fullest. There are lobsters every day for dinner, and shopping, and excursions every other day, and other kinds of entertainment. This is a completely different format for staying in Thailand..
What do we have in the end
I don't want to teach anyone how to travel, how to live, and so on. Based on personal experience, I'm only trying to show what options there might be. As a rule, if you are ready to spend more time preparing for a trip or looking for something on the spot, as well as organize and control your expenses, then everything is real, and inexpensive wintering, and just budget trip to thailand. In general, we can say that 20-40 thousand baht is quite enough for two to live in Thailand. But, if you live in a villa right on the seashore, eat only European food and travel by taxi, then the amount will be completely different. There are also a bunch of intermediate options..
For me personally, Tai gives ample opportunities to save money without prejudice to anything, much greater than Moscow. In a village or a small Russian town, I would also live more economically, but also less comfortable at the same time. That is, in Thailand, I usually spend as much or even less than at home, and my standard of living is increasing decently. With the same budget, I don't cook food, but eat in a cafe, don't clean my apartment, live in rented housing and can change it according to my mood, I have personal transport, I can go somewhere interesting, and so on. Yes, yes, there are a number of reservations that I am ready to eat Thai food every day, I do not drink or smoke, I am quite modest in terms of housing and so on, there are many nuances and each one is different. I always try to write about this, and behind all my budgets there are explanations for what I got for it. Someone will suit this, someone thinks that it is not comfortable. Everything suits me and this is the main thing 🙂
P.S. Whenever you read the budgets of travelers and those living in Thailand, always be aware of the person's lifestyle, you may end up with a completely different spending ratio.