At the conclusion of our first winter in Thailand, I would like to share the numbers. Since we keeping a budget, then it will not be difficult to calculate how much money was spent from November 2010 to April 2011. Those who are going to travel to Thailand for the winter may find it useful..
But I warn you right away. Whenever you see such calculations, consider the specific needs of specific people. Since you can live, and much cheaper, and much more expensive. In particular, in the winter of 2013, we lived on completely different money ...
The content of the article
First, our needs
There are only two of us. We don't like party and nightlife. We do not drink or smoke, and in addition we are vegetarians. This already allows us to spend less money, not only for the winter in Thailand, and in general.
When we lived in Chiang Mai, we had enough studio apartment, since we have few things and there is no need to have a large area. True, we lived later and in two-room, and the last months are generally in house on Phuket island. In terms of furniture, our main requirement was a table and two chairs for the workplace..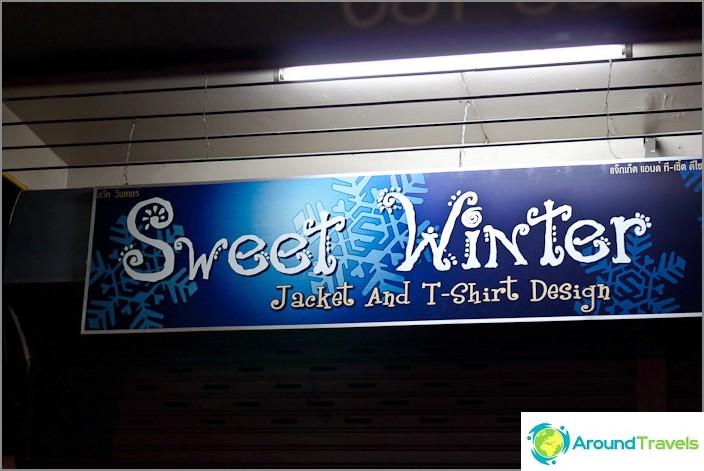 We like to eat in Thai cafes, which means cheap food. In supermarkets, we did not buy imported products for Europeans, which are more expensive than in Europe..
We did not travel all day during the whole winter in Thailand. We rather treated it as if we were living at home, working, so our trips were short-lived (we left for the weekend, for a week, combined with a visa run). For all the time we managed to live in Chiang Mai and Phuket, visit Pai, Chiang Saen, Chiang Rai, Sukhothai, Nong Khai, Pattaya, as well as in Malaysia and Laos.
Our spending for the winter in Thailand
(!) All budgets are for 2011, now, most likely, everything has become a little more expensive.
All figures given are written on the basis of two people. If you go alone or in a different composition, then you will need to decrease or increase the amount.
To compare spending per month:
How much do we spend on living in Thailand in Chiang Mai
How much do we spend on living in Thailand in Phuket
First, the most significant expense item is the Moscow-Bangkok flight. We spent RUB 25,500 on tickets to Tai RUB and RUB 25,500 on return tickets.
In total, for 6 months of life in Thailand with all the trips, it took us for two - 131,500 rubles, excluding personal expenses, such as clothes, equipment, gifts to Russia and other things.
Spending for all months:
November 16000 rub. (Chiang Mai)
December 14500 rub. (Chiang Mai) + 17300 RUB for a trip to Malaysia (tickets, accommodation, excursions)
January 16400 rub. (Chiang Mai and a trip to Pai, to Chiang Saen)
February 23000 rub. (Chiang Mai, a trip to Pai, transfer to Phuket, with a stop in Sukhothai, Laos, Nong Khai, Pattaya)
March 24300 rub. (Phuket island)
April 20,000 RUB (Phuket island)
Total:
131,500 + 51,000 = 182500 rubles for everything (accommodation + flight)
conclusions
If you divide this amount by 6 months, you get 30,500 rubles per month for a family of two. This amount is standard for many in Moscow..
It is the flight that makes its own adjustments to the economy. Hence the conclusion - it is necessary to go to Thailand not just for the winter, but for the longest possible period. The longer you live, the cheaper Thailand is for you, especially with regard to rental housing. And also, there is such a moment, if you fly (what there, what back) out of season, then the air tickets can come out at completely ridiculous prices. I advise you to look at the tickets at Aviasales.ru and Skyscanner.ru, we ourselves regularly use them.
For those to whom this amount does not seem to be lifting, I hasten to please if you live in one place and travel to a minimum, as well as, for example, stop to live in Chiang Mai, Phuket Town, or less tourist islands, then the amount will be sharply reduced. If you are just going to have a rest for a short time, then this price layout is more suitable for you - How much money to take to Thailand for vacation.
Links to other posts about our financial calculations, as well as other topics of interest to independent travelers, you can see in the FAQ Winter in Thailand. If you have any questions, then first of all take a look there..