Paradise Beach - cozy, small, the length of the coastline is only 150 meters. It is located between the beaches Karon and Patong, in a cove, protected on both sides by rocks, so even during monsoons there are no strong waves here.
Paradise is a beach for those who like the party-contemplative format of relaxing on the shore, without much swimming. There is excellent infrastructure, music, civilization, visually everything is very civilized, but the sea is shallow, and with corals at the bottom.
The content of the article
Beach description
Paradise Beach in Phuket is small in itself, but nature has divided it by a stone cliff into two more small coves. Unlike the neighboring Freedom Beach, here there are stones under the water, and in the sand on the shore there are fragments of shells and corals.
Although it should be noted that the sand on Paradise is different along the entire length. Closer to the water, the part that is constantly covered with tides is yellow and with impurities. But that strip of sand that never gets flooded consists of fine and white sand.
The atmosphere here is also completely different. If on Freedom, with its some inaccessibility and a purely Thai restaurant, there is a feeling of authenticity and jungle, then Paradise is quite a European place. The entire beach is occupied by a restaurant that looks very modern and much prettier, absolutely not tie-style.
Also, as far as I understand, parties are regularly held here, including zakos under Pangan Full Moon Party. At the time of my visit, there was no party, but there was a stage on the beach where a DJ worked and played modern music.
Showers and toilets are included free of charge, all other amenities, including food and drinks (which are prohibited from taking with you to the beach), require additional costs. You cannot carry from the word «generally», they hustle no worse than at the airport. Everything that will be taken away from you will be returned after you leave..
On Paradise Beach, you can meet a local pet, the black Labrador Singto - a lazy, loved and cuddled dog.
Entering the water, depth and waves
As I wrote above, the beach is more suitable for parties than for swimming (it is better to swim at high tide). The bottom of Paradise is sandy and rocky, the water is clear, you can see fish swimming in shallow water, and the bottom is strewn with corals. People periodically come out of the water with cuts, since there is even a doctor on duty on the beach. At low tide, you can clearly see all the good that awaits you under the water..
The beach at low tide becomes practically not swimable, because you will not be plodding in a puddle, and to the depth you will walk for a long time on knee water and on corals. Plus, there is a coral reef not far from the coast. And also, due to the location of the bay, there will be practically no sun in the afternoon. That is, at five o'clock in the evening, the beach is completely immersed in shadow..
Sun beds and shade
The natural shade from rare trees in the morning partially covers the beach, but there is not enough of it for everyone, so tourists mostly rest on sun loungers under umbrellas. Plastic sun beds, ordinary, are offered to tourists for 100 baht. If you want to rent double sun loungers with a thick mattress - this will already cost 500 baht.
In case anyone is interested in reading about other places, I have a short overview of all the beaches of Phuket, will help you decide on the choice of the beach.
Beach photo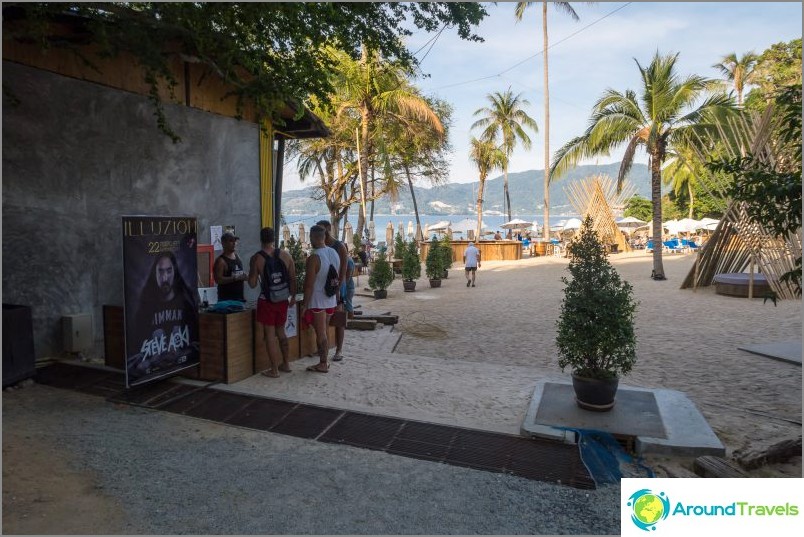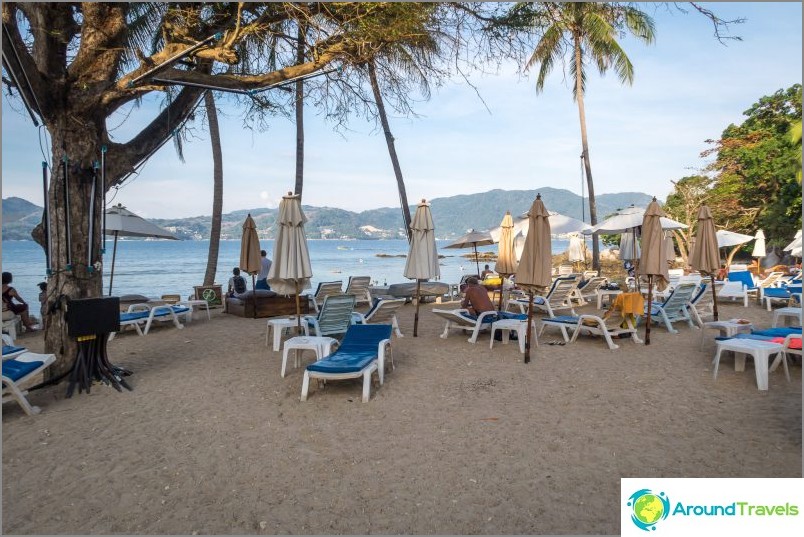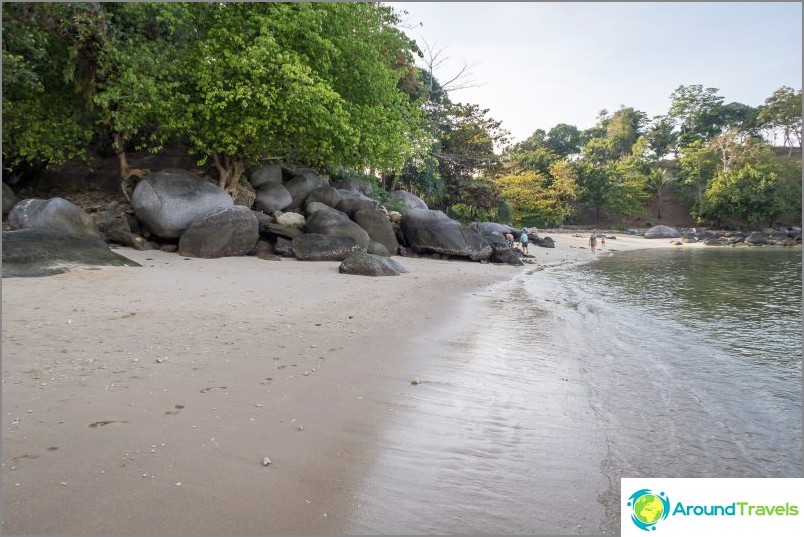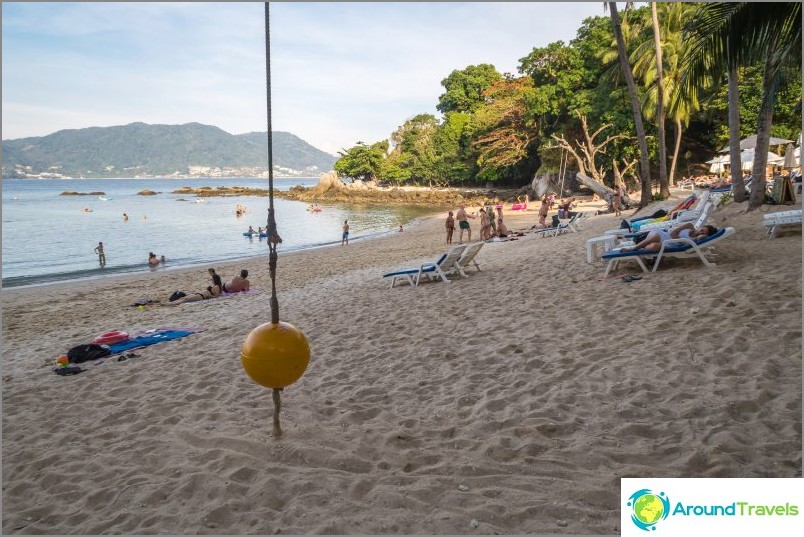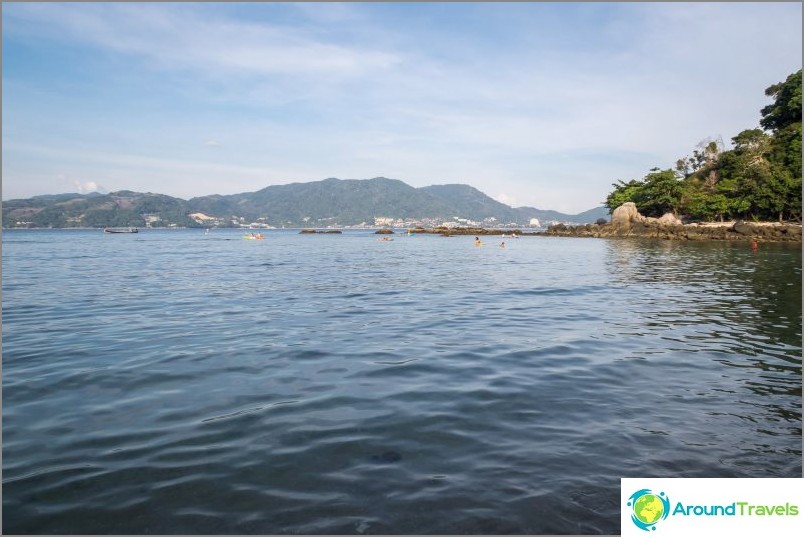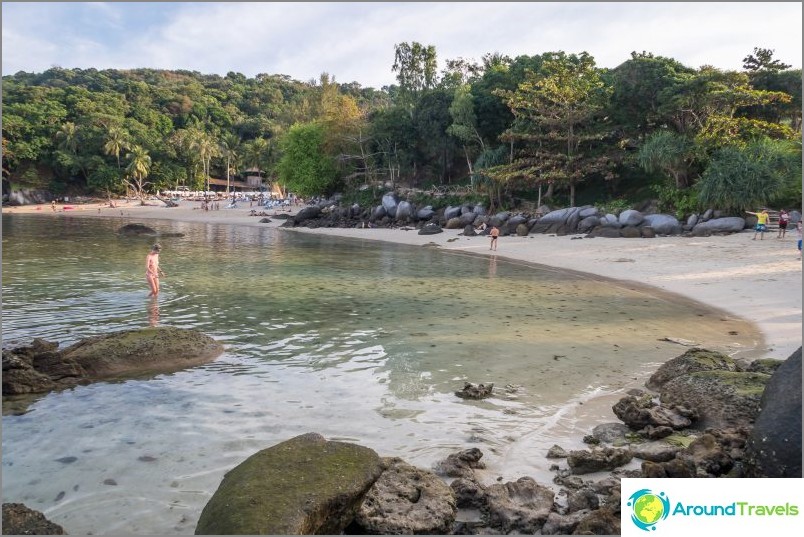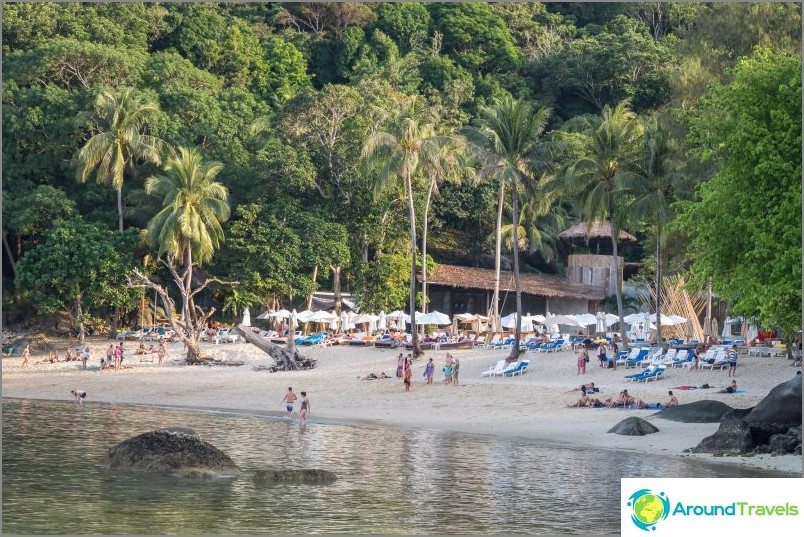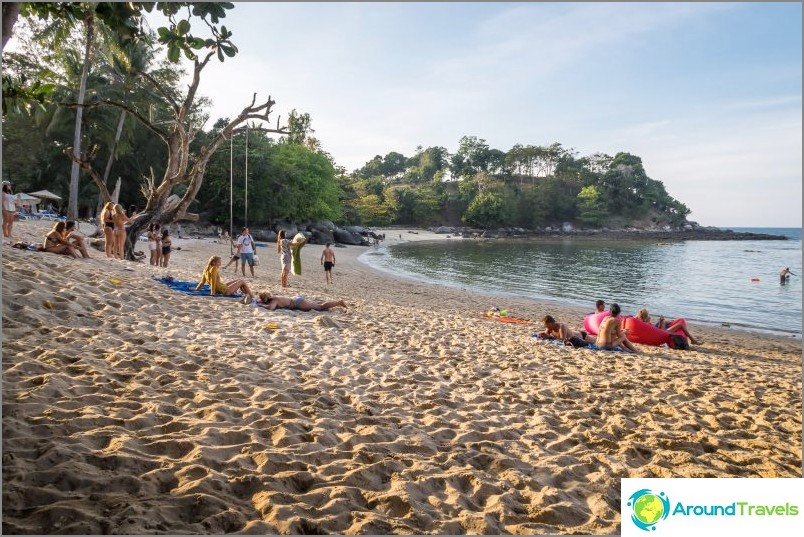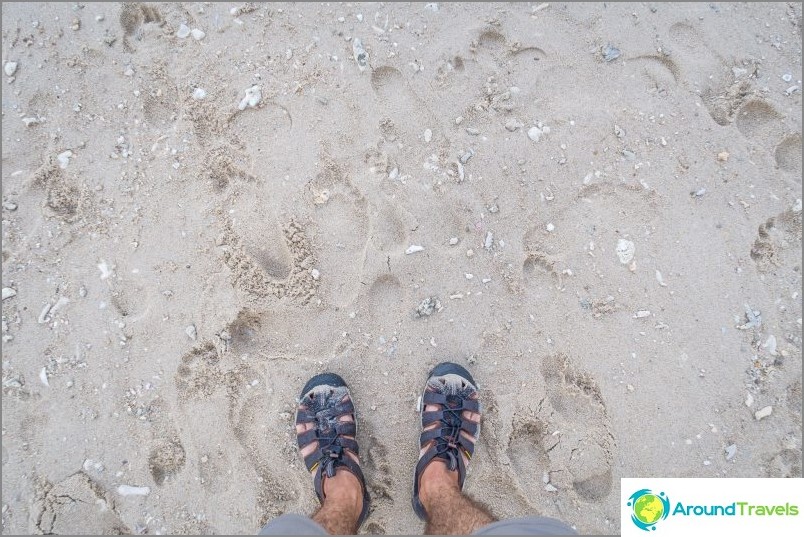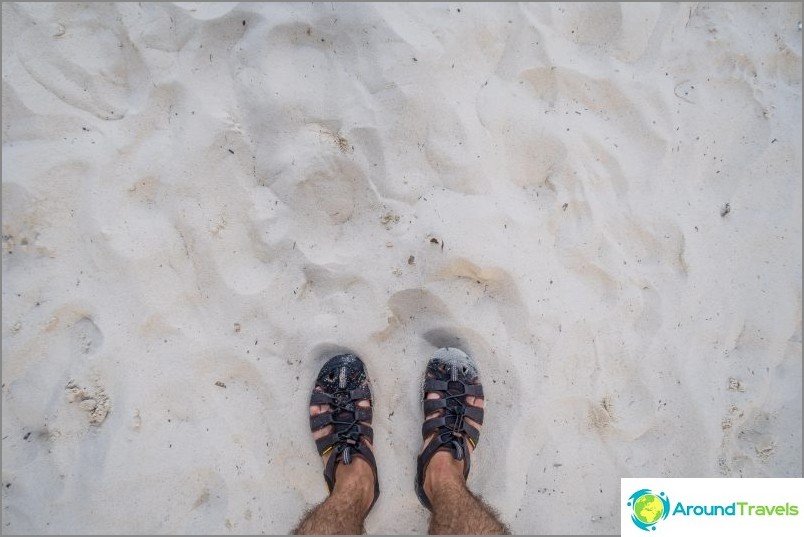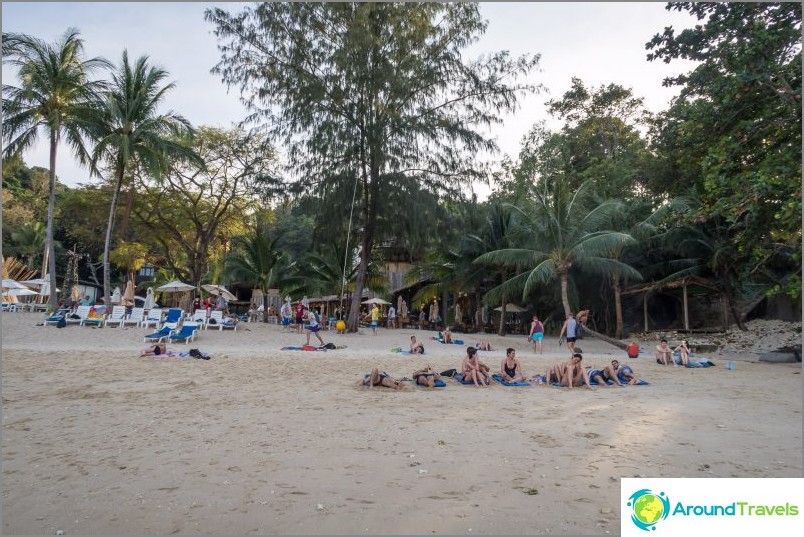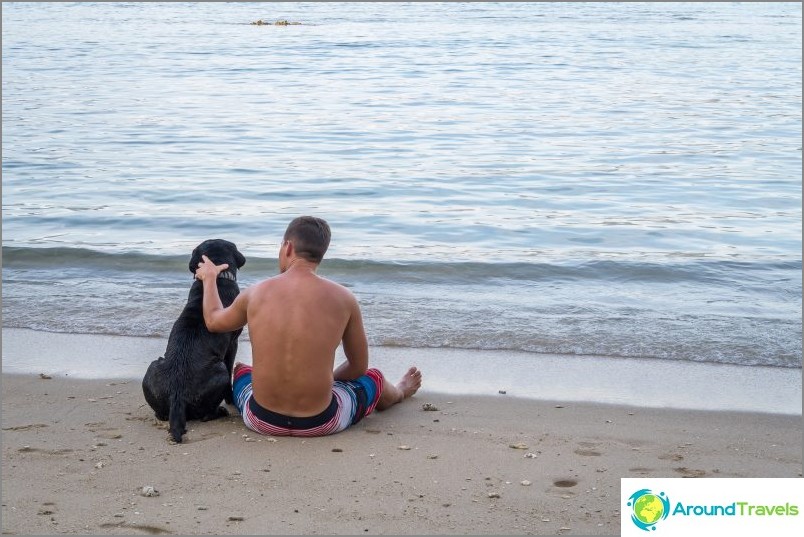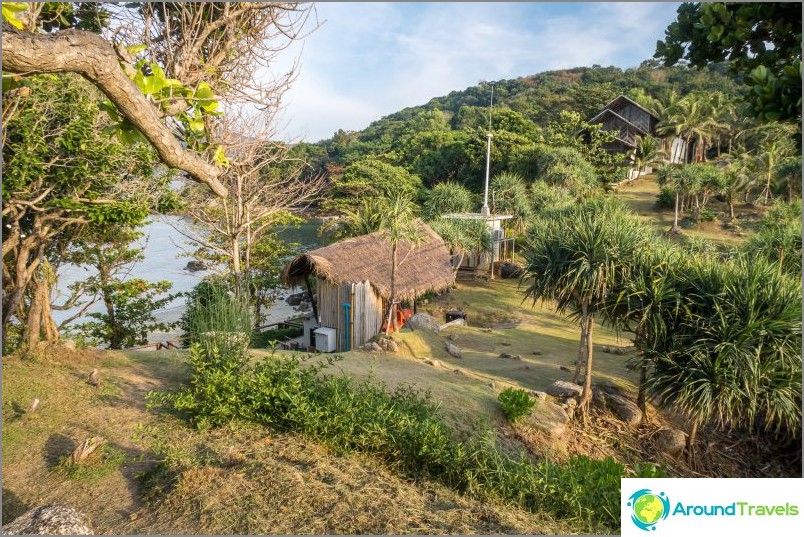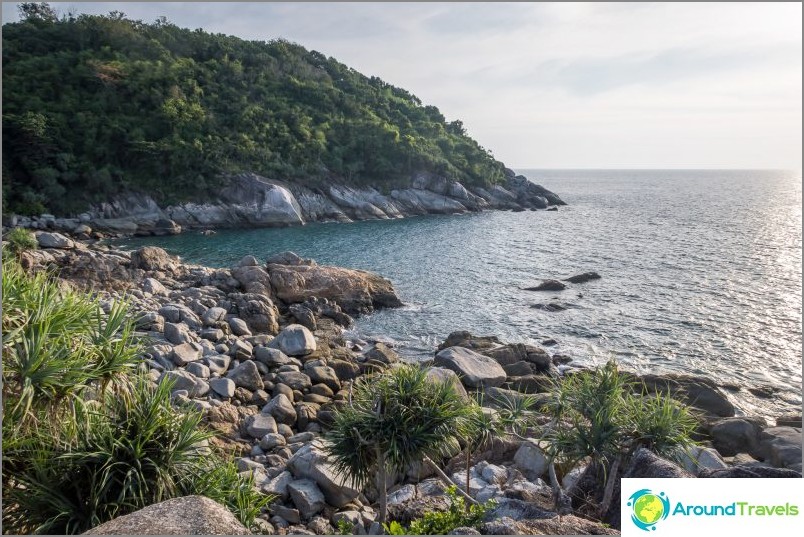 Infrastructure
The infrastructure on Paradise Beach is represented by one civilian restaurant, along with a stage, and there are several shops that belong to the same owners - in fact, all this is a single complex of services for a beach holiday. There are no hotels or any other accommodation here.
The prices in the restaurant are high: typud from 300 baht, sandwiches for 250 baht, pineapple shake - 120 baht. Quite an expensive place, I'd say. In addition to food, in the restaurant you can ask for sunbeds, umbrellas, a kayak for rent, a snorkeling mask or SUP.
Cards are accepted for payment, but with a five percent wrap, all prices are about one and a half times higher than those in Patong. This is not the first time I come here and I want to note that the place is gradually becoming more and more urbanized..
On the day when I arrived in 2017, as I learned from the Thais, there was a change in the owner of the land, so the conditions for staying on the beach changed (previously there was free admission, they made 100 baht). Perhaps there will be some more changes, I will be glad to your comments if you come here after me and tell you what's new with prices.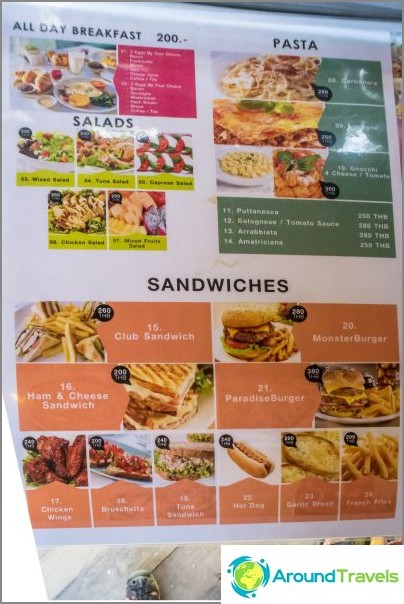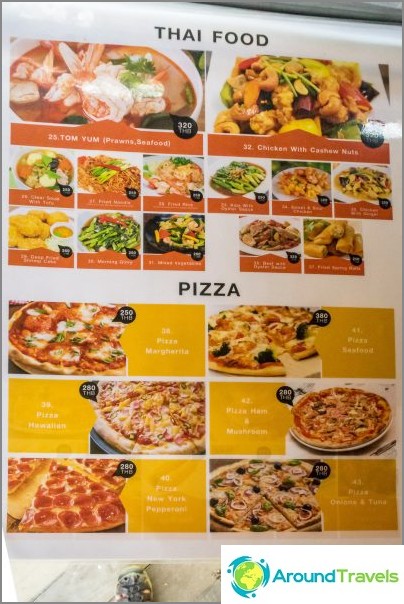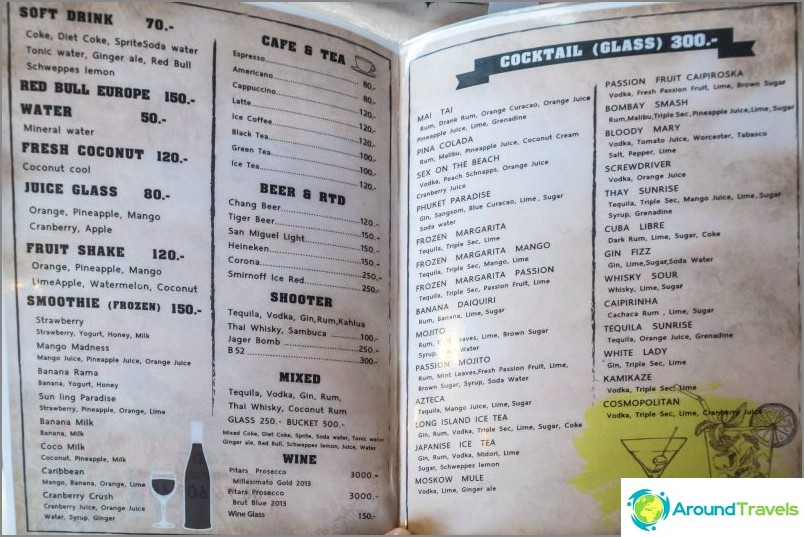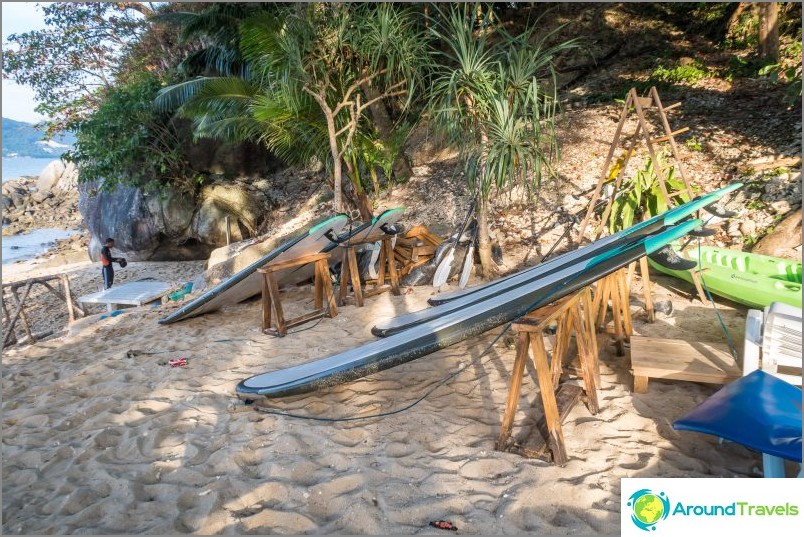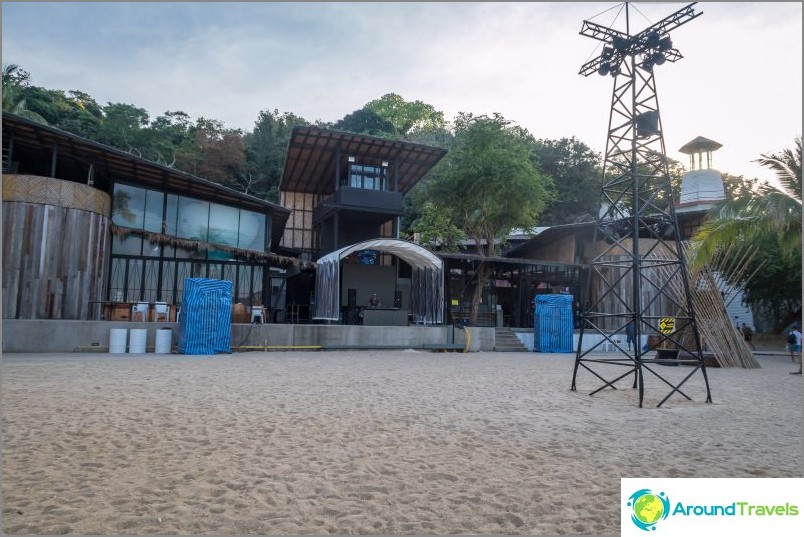 Houses and hotels on the beach
There is no housing directly on the beach, but you can look for options nearby.
Phuket hotels>
Be sure to check for discounts or specials on the excellent Roomguru service. He will quickly and easily show you discounts in all existing booking systems. In Asia, for example, there are a lot of offers on Agoda.com, which are much more profitable than in the same hotels in the Booking.com system..
But in general, it is better to live in Patong, where there is much more choice of hotels. If you want to pre-book a nearby hotel or look for accommodation on other beaches, I have selection of hotels in Phuket with a good rating and reviews.
How to find the beach
Paradise Beach, unlike Freedom, is located at the end of a good road, so there is little point in spending money on a taxi boat - you can easily get here by scooter or car. To do this, follow the road along the coast..
It is more convenient to start your journey from the southern part of Patong towards Karon, but do not go to the main highway, but go to the road that follows the coast, it passes by Tri Trang beach, ascends the mountain, descends, and there you will see a large package with yellow buses on which shuttle-bus is written (by the way, they run around Patong every 30 minutes).
Here you need to park the bike, and then a free shuttle will take you down to the beach, and in the same way, then on this shuttle you will get back to the parking lot, they run here all the time.
It takes a couple of minutes to go from the parking lot to the beach, but there is a steep descent and it is better to overcome it by bus. Downstairs, right next to the beach and restaurant, I noticed that there is also a parking lot with bikes. Apparently those who are bolder go on their own to the bitter end.
You can also get by water by renting a boat for Patong.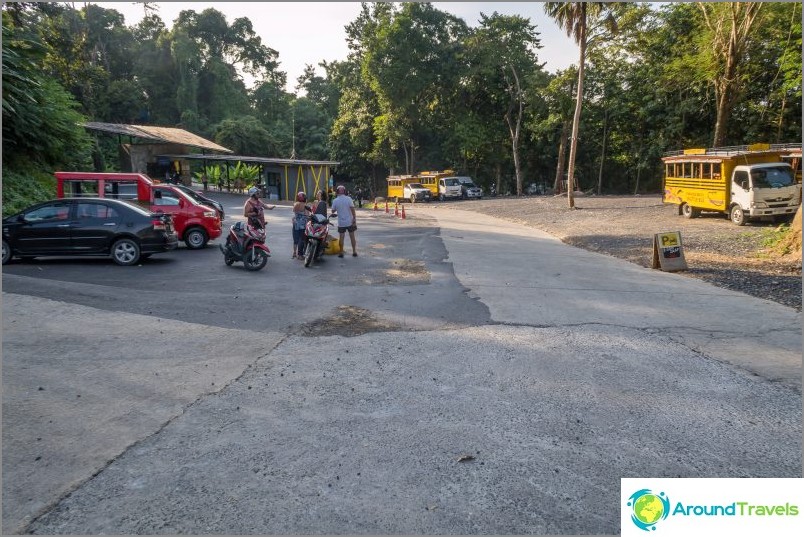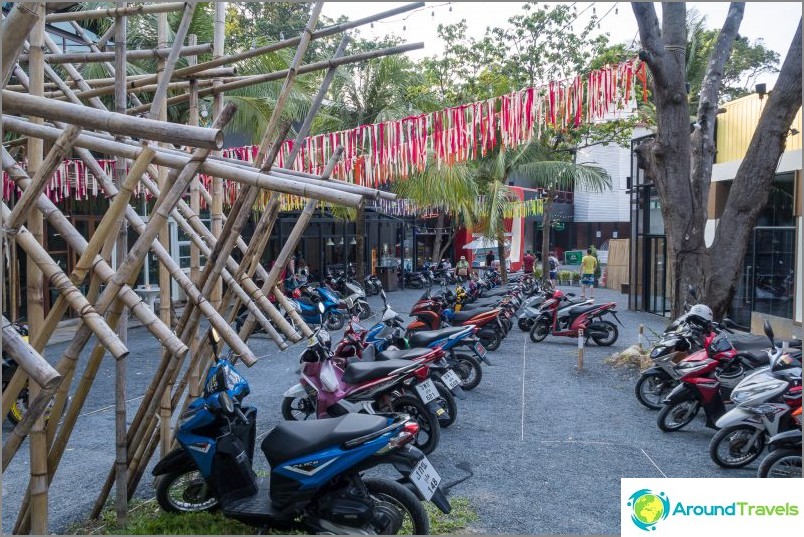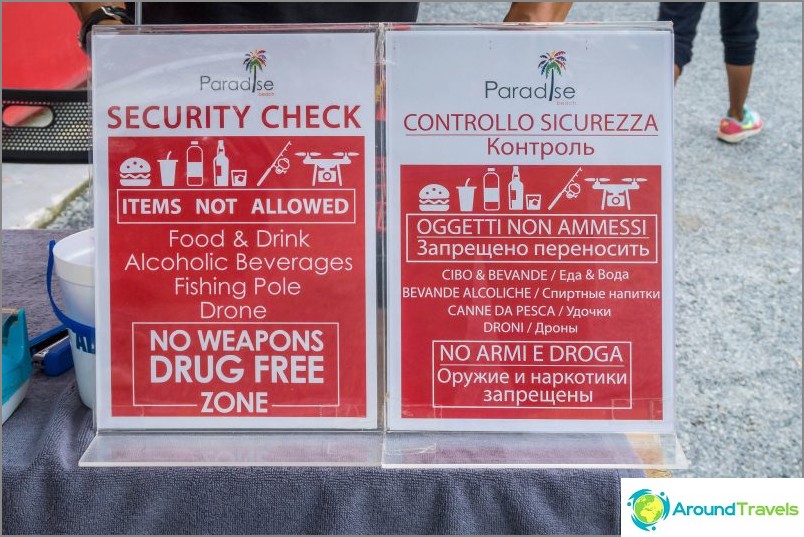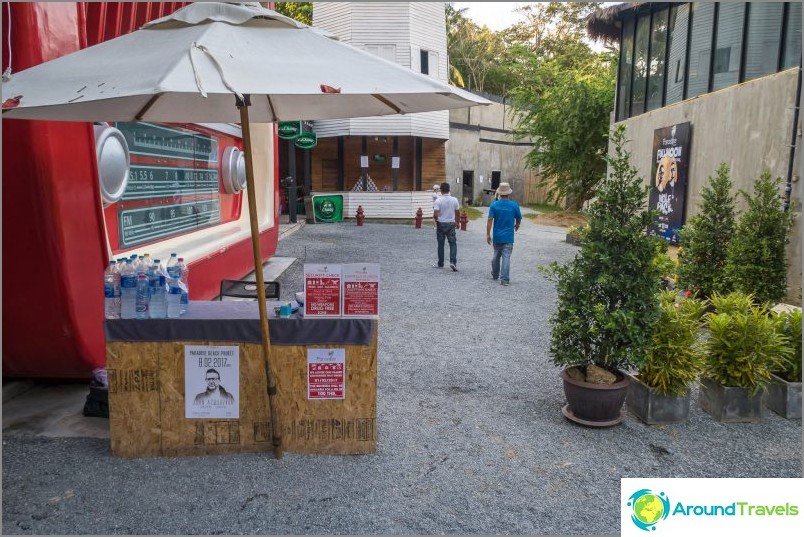 Beach Map
Paradise Beach Map
Paradise Beach Map: