Today I want to tell you a little about renting a house in Phuket, and in Thailand in general. There is nothing complicated about it. And sometimes the cost is the same as for an apartment (apartment). If you prefer to live in apartments, then here are my tips on this topic - Apartments for rent in Thailand. Tips and short Phuket apartments overview.
The content of the article
What we filmed at home in Phuket
Accommodation for a short period can and should be searched for through time-tested booking systems, well, in case there is no desire to lug around with things on the spot 🙂 Here's just an excellent service - RoomGuru, this is one of the most convenient services for finding hotels (searches by all existing bookings at once), and we also have a personally compiled review of the best hotels in Phuket.
Let me remind you that on our blog there are directories I personally collected houses on Koh Samui and houses in Krabi. They are small, in each database there are about 70 houses, but with a map, description, photographs and contacts. I didn't have enough strength for more. Although in Aonang this is a pretty decent part of the houses, half, if not more. You can find my instructions on booking houses in Thailand at the link: How to book a house in Thailand - 5 ways.
In Phuket, we first filmed house with one bedroom and pool, and then house with three bedrooms and no pool. We took both the one and the other for 10,000 baht / month (10,000 rubles). If anyone has read us earlier, they will remember that there was not a very pleasant story with the first rented house. But now we have been taught by experience.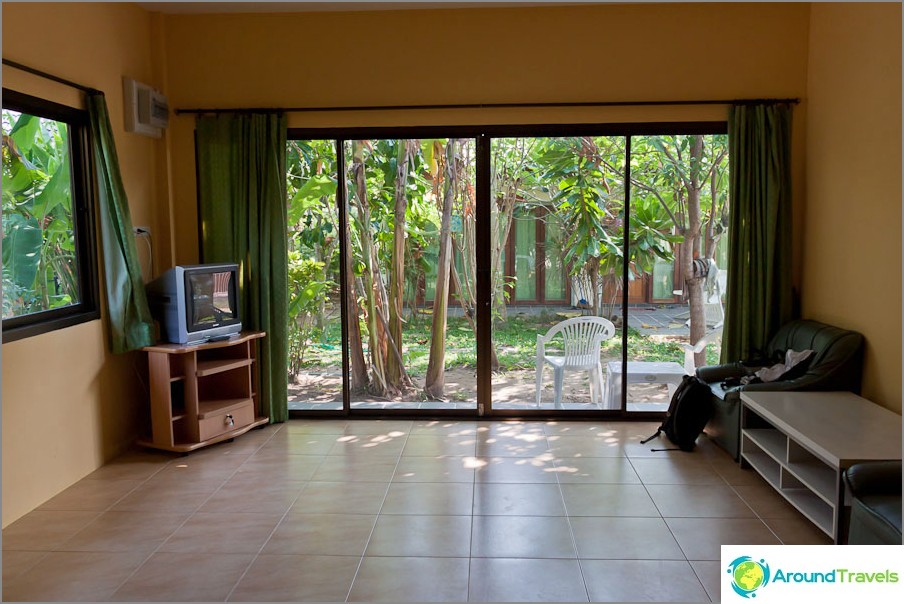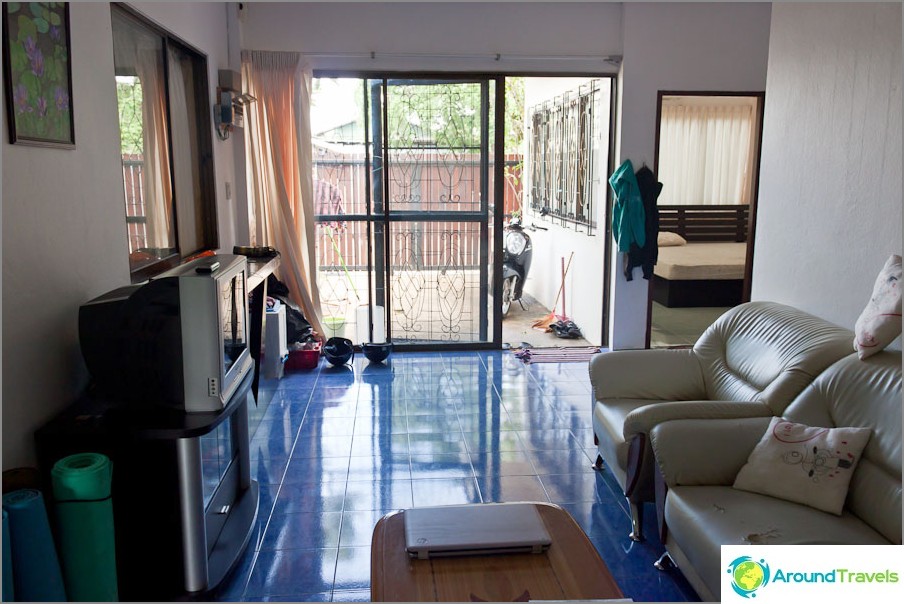 We also filmed on Koh Samui for 15 thousand baht: not really a house, but by the sea and not by the sea, but with a pool. And we also had a good house in Aonang for 15 thousand. In addition, we lived in apartments in Bangkok and Chiang Mai..
How to rent a house in Thailand
Through the Internet
You can try to find a house via the Internet from Russia, but this is not the way for everyone. Not only do such houses usually have higher prices, but there is also the possibility that you will arrive, but there is no trace of such a house. Of course, there are reputable real estate agencies or private traders, but most of them specialize in real estate not of the lowest category. Roughly speaking, if you need a house for 5-10 thousand baht / month, then you will have to look for it yourself.
Therefore, the most important thing here is to choose someone to whom you can entrust your money. After all, you will have to send them by bank transfer, for the first month of rent or part of the amount. And no contracts will be signed while you are in Russia, in fact, you give money and that's it.
If you are traveling to Thailand for the first time, then I recommend booking a house or apartment in advance. This is done only through a realtor. Yes, they do not deal with the cheapest housing and take a commission, but this allows you to avoid unnecessary hassle in an unfamiliar country. Believe me, independent searches on the spot are difficult and not worth it. You are going to rest.
Send me a request to advise a trusted realtor, whom I myself trust. And then recently there have been a lot of scammers.
Send request>
Local searches
If you are traveling off-peak season and are ready to get confused looking, then it is better to come to the place, rent a room in hotels for 3-4 days (for example, in from this collection). And then travel around the area on a bike / car, on a tuk-tuk or songteo, and look for House for Rent signs. We found our house in Phuket in 2 days. Moreover, he was not the only digestible option..
But houses with signs leave the fastest because they are the easiest for a foreigner to find. Therefore, you just have to call in various lanes, even small ones in fenced villages, and ask those living there where the owner is and if housing is rented. After a little train, you will immediately begin to notice the villages for rent.
Also, do not be afraid to ask the sellers in the shop, at the bike rental points, at the makashniki, they say, do they know where the house is for rent. The language can lead a lot, and sometimes this is the fastest way..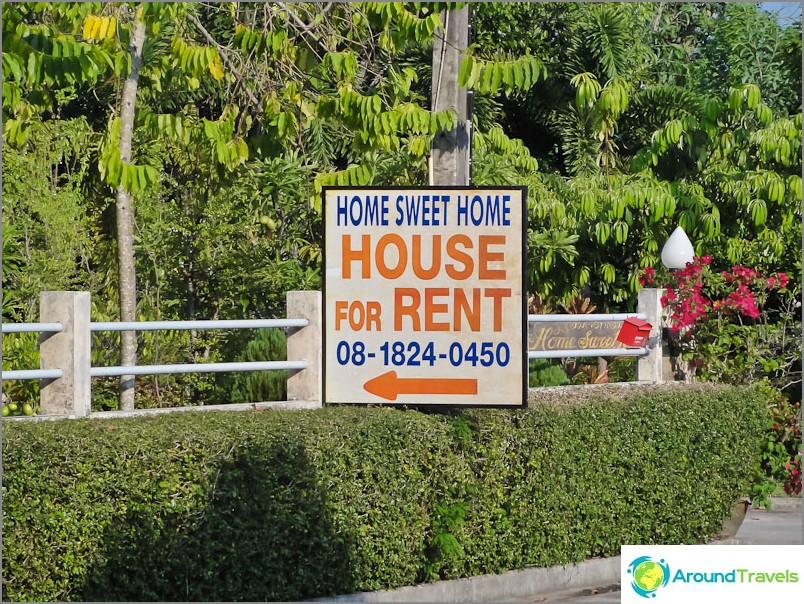 In the north of Thailand, rental houses are not as good as in the south. However, you can find everything there, the main thing is to stock up on a little more time. True, there is such a nuance, in the north, a house contract is usually from six months.
And here is a map of Phuket with the houses that we toured. Some of them are cottage settlements, where there is almost always free housing. Of course, there are many more options. This is for example that you can go around in a couple of days..
Links for renting a house in Phuket
phuketgazette.net is the site of the Phuket newspaper. We are looking for sections of Phuket Accommodation, Phuket Villas, Phuket Bungalows in the menu on the right, in which private ads are located. This is how we found our home.
Earlier I gave several links, but they are all outdated or become regular agencies..
Home rental prices and how to rent cheaper
The price for a simple one-bedroom house starts from 10,000-15,000 baht / month. Homes with two bedrooms cost in the region of 15,000-20,000 baht. Prices depend on the interior decoration (furniture, washing machine, renovation), the season, and the number of months you want to rent. And some houses are not rented at all for a short period (1-2 months). If you increase your budget to 30 thousand baht, then your searches will be much easier..
Hence the main conclusion - if you want to shoot cheaper, do it out of season and for a period of six months or more. For example, renting a house in Phuket is cheaper starting in April and uploading in October.
I saw very tasty price tags for houses that are rented for a period of one year. For example, for 10,000 baht you could rent very nice houses. If they were removed for a month, the price almost doubled..
Here are photos and prices of 4 budget houses that we drove around when we were looking for our home. From them you can get a rough idea of ​​what you get for the money I mentioned above (so to speak, the lower price category). If you suddenly became interested in something, then they are all marked on the map..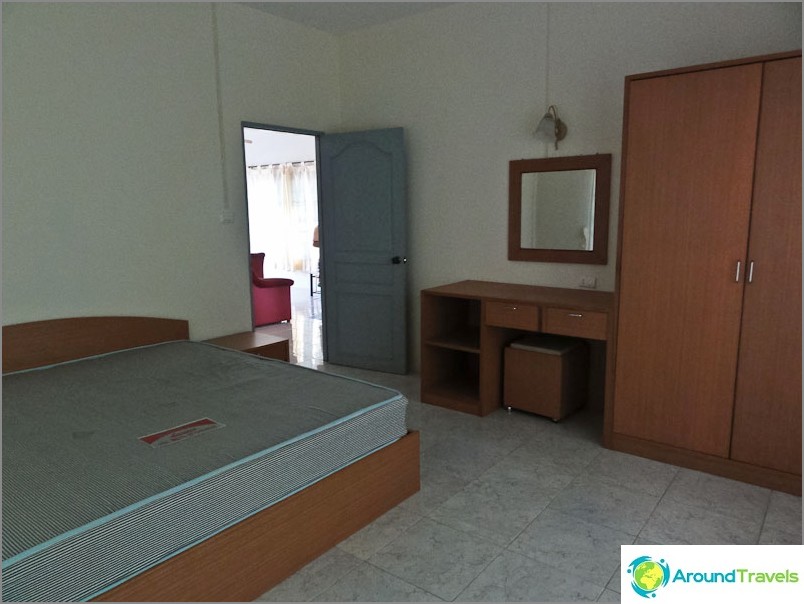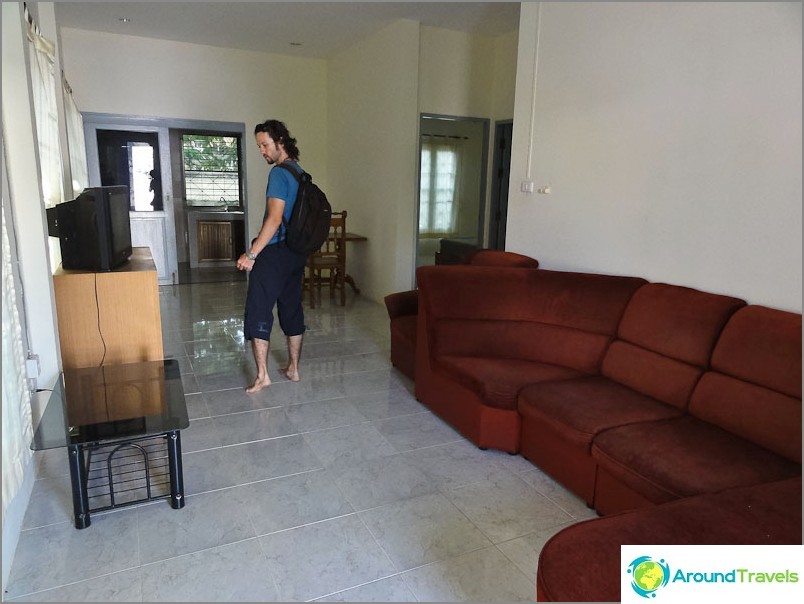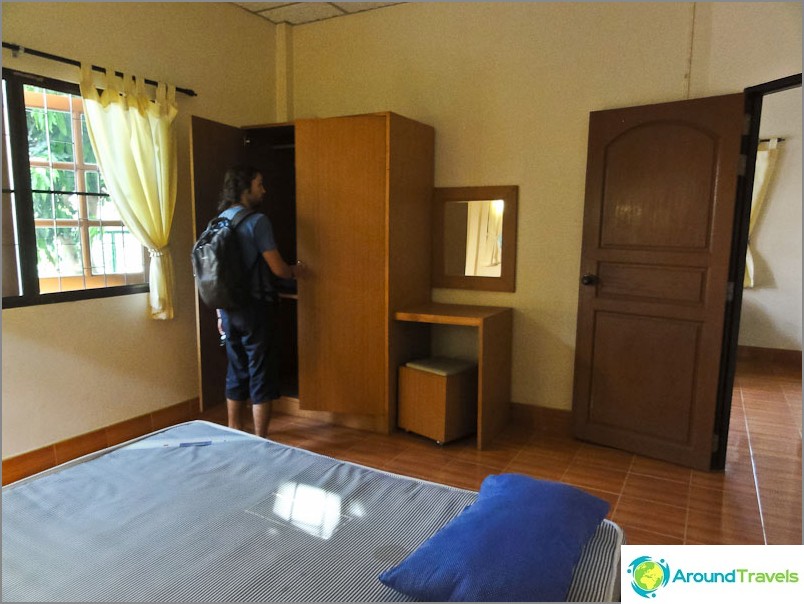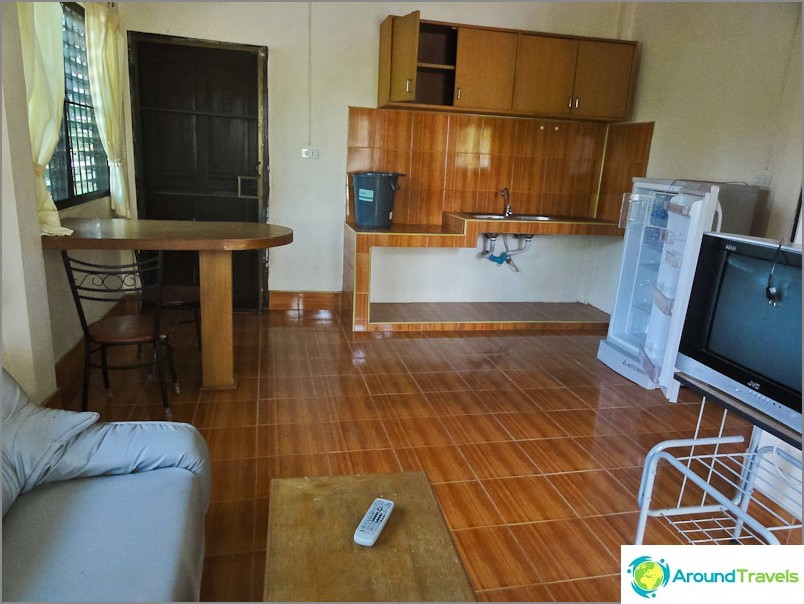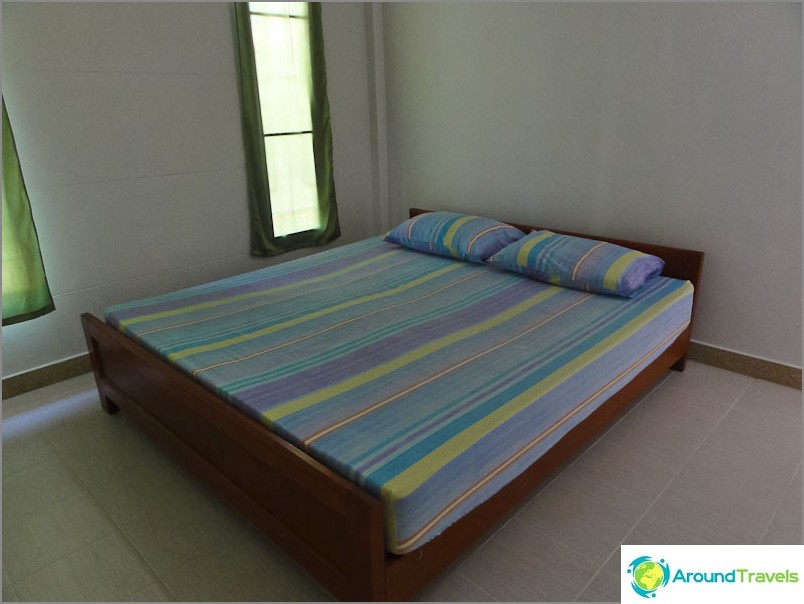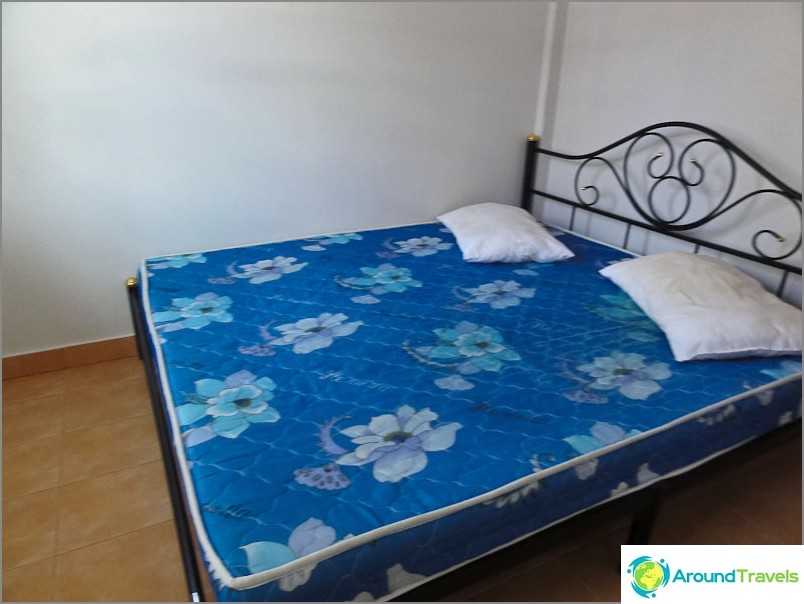 But don't mess with him
If you find yourself on Rawai (Phuket Island), do not mess with a friend named Vincent. He has his own Thai Dream Villa guesthouse and is also a rental agent on Rawai. He raped our brain decently. And some of our friends, in general, got a good deal of money..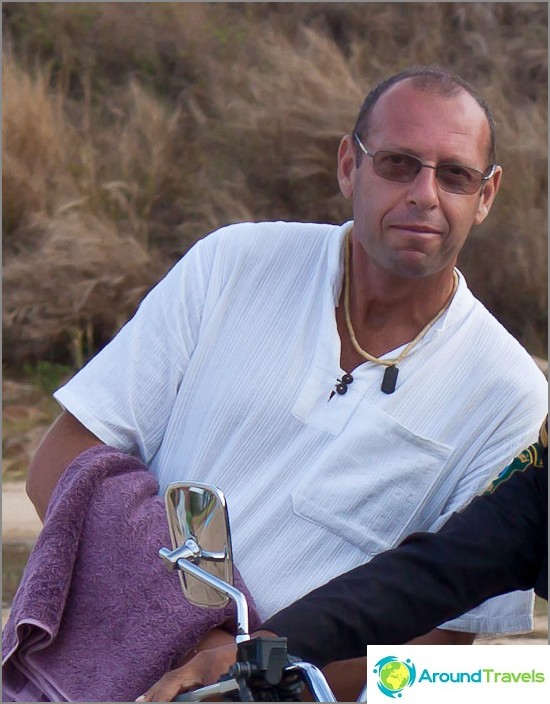 Phuket Home Rental Tips
Draw up a contract, which will indicate all prices, all services provided, dates of residence. To have a document on hand, at least something certifying.
Specify in advance what is included in the cost of renting a house (electricity, water, internet) and what is the cost per unit (kilowatt for electricity and cubic meter for water), if they are not included in the rent.
Write down the numbers on the electricity meter before entering (or better take a picture on your phone) in order to calculate how many kilowatts you have spent in a month. Otherwise, there is a chance that you will be billed a large bill, including for previous neighbors..
Find out in advance if there is Internet in this house. If they say we will connect tomorrow, it is not a fact that it will be so. You can wait a month later.
If the agent or owner is European, it is not a fact that it will be better than Thai. We ended up with a European. And the most important thing! If you do not like the person from whom you are thinking of renting a house, he is busy and does not clearly answer your questions, then in no case rent a house, trust your intuition.
If you rent a bike, then the range of rental housing expands significantly and becomes cheaper. For example, we lived 10 minutes from the sea on a bike, which does not bother at all, and the house is not expensive, and the beach is good.
There will be no 100% guarantees in any case, but if you consider all these points, this is better than nothing at all. In any case, I have not come across absolutely scary stories. Even the one with us ended well enough.
P.S. Often people are afraid of living creatures in the house. So I want to please, in the apartments (apartments) it is also there. If the house is not old and good, then there will be not a lot of living creatures in it. But how much space and your own piece of the lawn! Read more about dangerous insects in Thailand and other animals.