Resort life ended, and we were kicked out of the room. Now only a tent, independent travel and hitchhiking in Turkey. True, we did not immediately decide on this, since we did not have return tickets Istanbul-Moscow, and it was still possible to fly by the return plane from Antalya, which was put for us on the tour. Realizing that it would be necessary to spend another $ 200 on a return ticket, the green creature woke up and tried to resist the continuation of our trip. But, by a strong-willed decision, we strangled the toad and decisively moved out of Kemer on the track towards adventure.
Our reward for such decisive actions was the quickly stalled Turkish gazelle. We were silently put in an open box and we flew to the side Antalya. We flew exactly, since we were driving along mountain serpentines at about 120 km / h. I felt like a sparrow accidentally stranded on the wing of an airplane. Even eyes were hard to keep open when looking at the wind..
Once in some residential area of ​​Antalya, we realized that the language barrier is a serious thing. The driver neighing at us, I do not know for what reason, and took us to a friend who seemed to speak English, but could not help. Apparently, not only the language barrier, but also the difference in mentality affects. Well, they didn't want to understand that we were hitchhiking, and we didn't need the bus station, that hitchhiking was romance, and the bus was too easy for us. After long negotiations, we nevertheless found ourselves on the highway leading out of the city..
Having changed 2 cars, we ended up near the airport in Antalya and still had time for our flight. But we drove on just as firmly, with a guy who works as an animator and speaks good English. He took us to the city of Side, which is near Manavagt, and told us where to put up a tent, thereby simplifying our task of finding a place.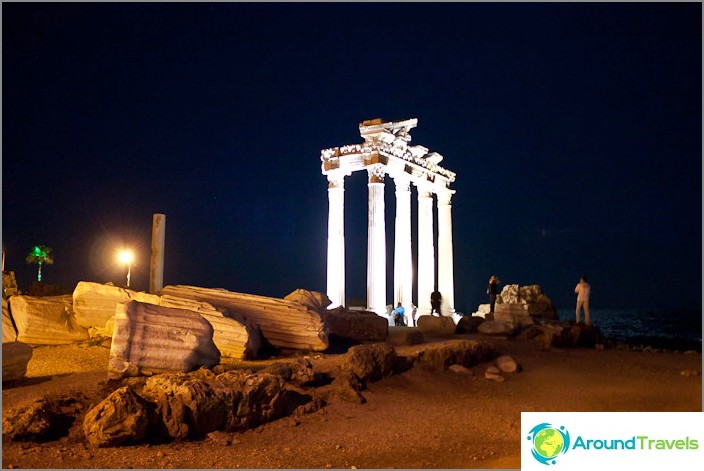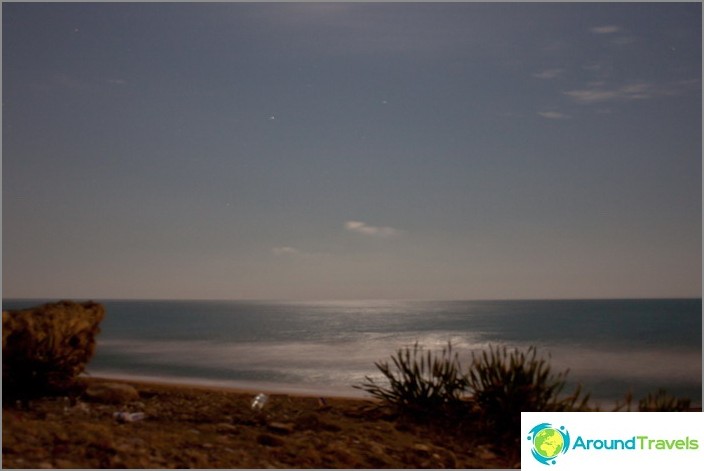 We pitched our tent under the light of the moon. And they could appreciate this place only in the morning. We saw sand dunes surrounded by ancient ruins. No, of course we saw it all in the dark, but in the light of day everything looked much more gorgeous. The sea is 100 meters from the tent. Sandy beaches and few people. The tale is simple. Moreover, the beach is free and there is a shower. The feeling that I am in Europe did not leave me..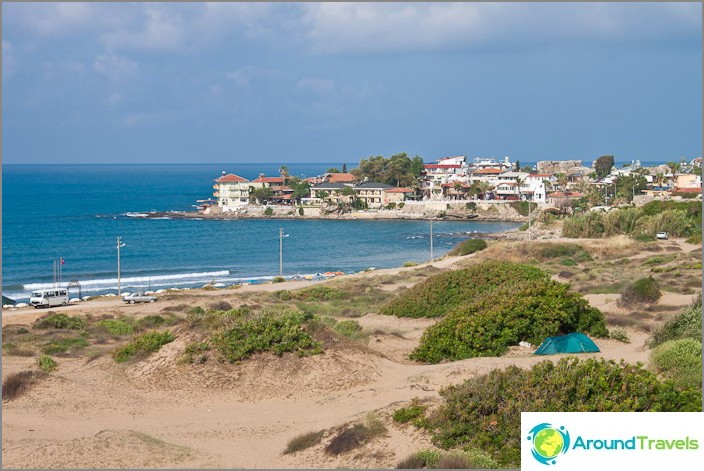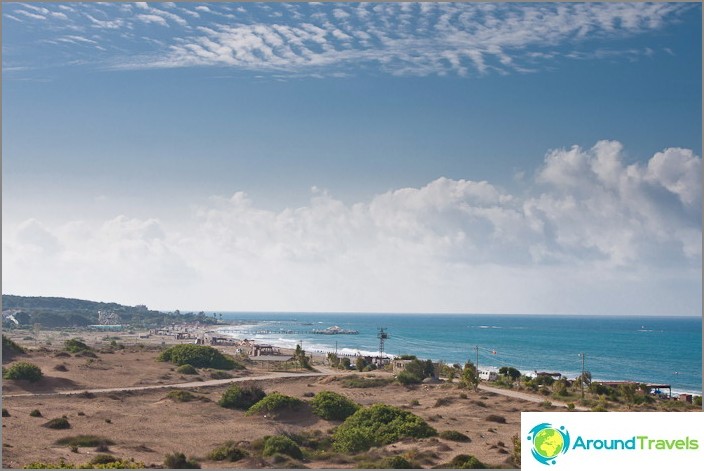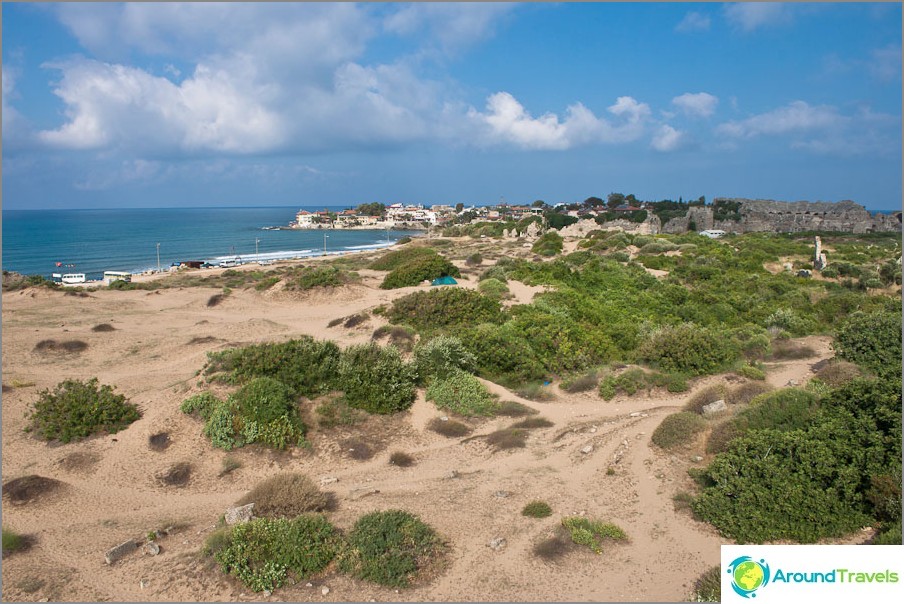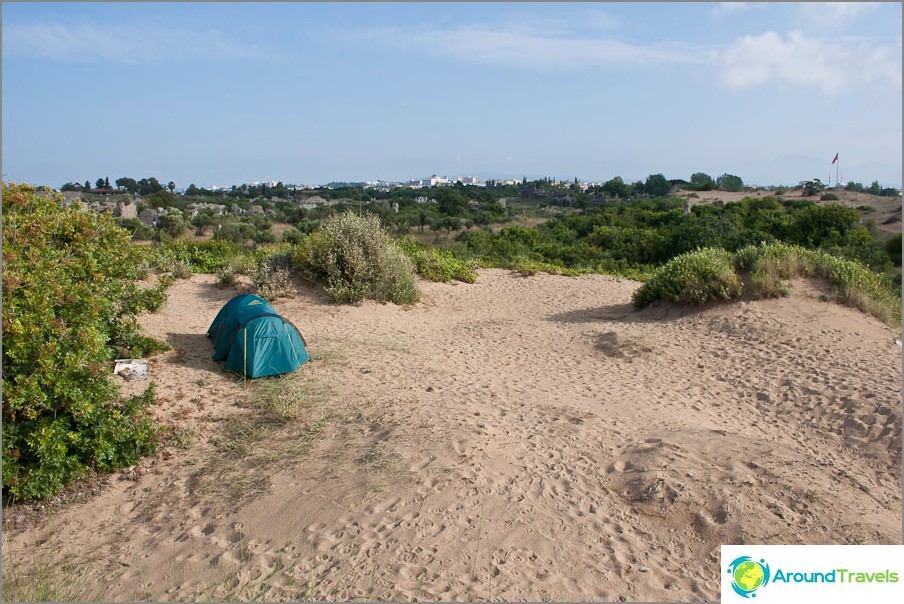 Side is a pleasant resort of the European type. European, because the low hotels of the city of Side and the narrow streets create such an atmosphere. It also affects that few Russians are resting here and you can hear English speech around. Turks here also speak English well, which is quite convenient. Around the town and inside it are the ruins of the old town - walls, an amphitheater, columns. There are public toilets with sewerage systems and Roman baths that have survived to this day..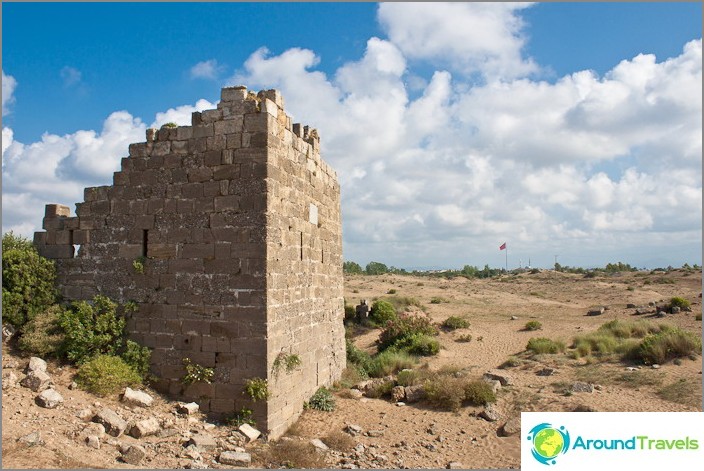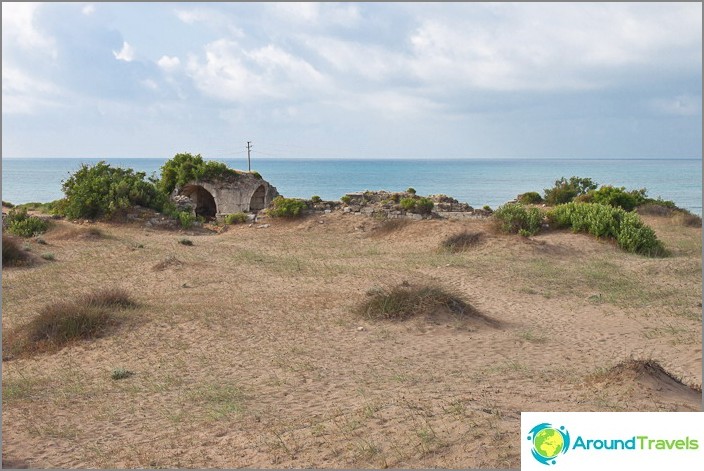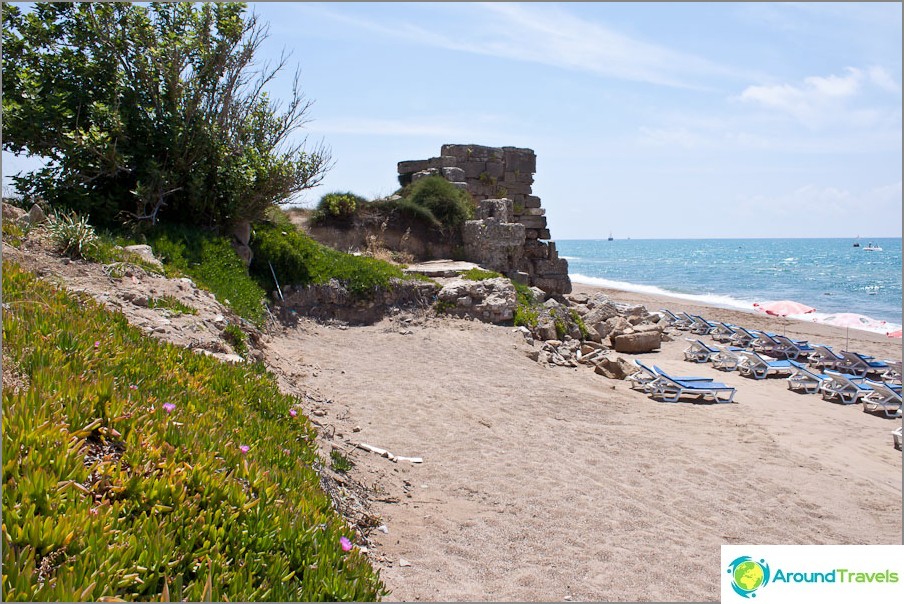 So for those who want something similar, a direct road to the city of Side. Not necessarily with a tent, it is also possible on a tour to Turkey in Side, although this is most likely not a cheap Turkey anymore.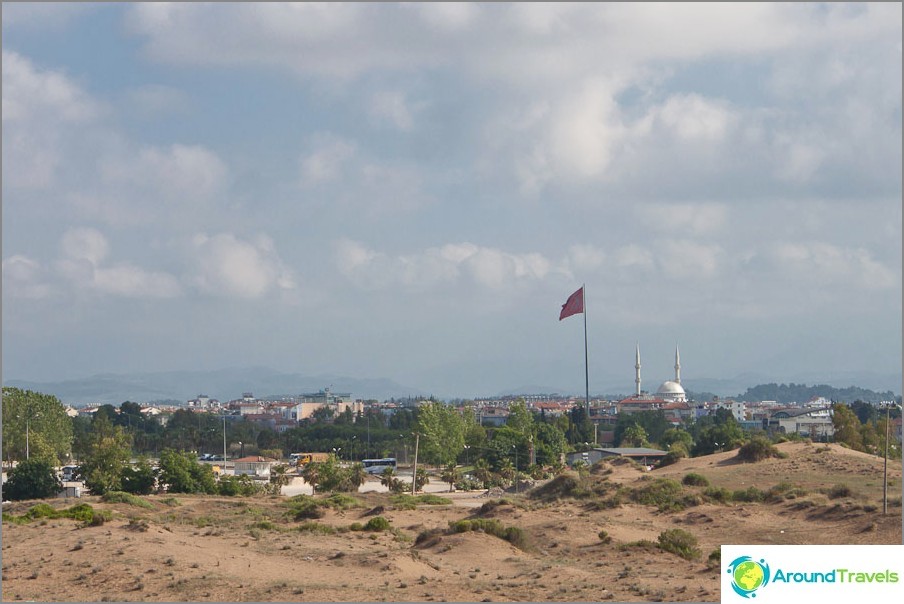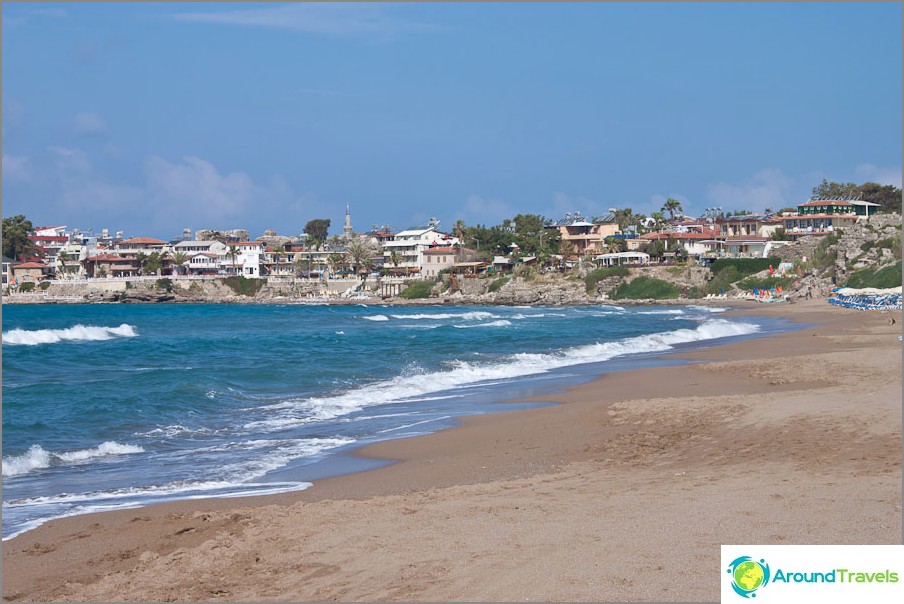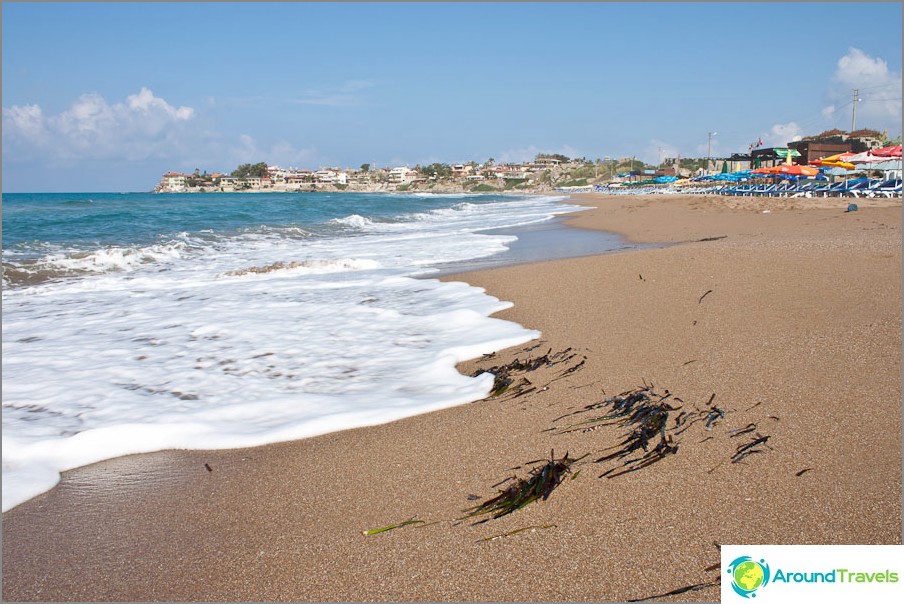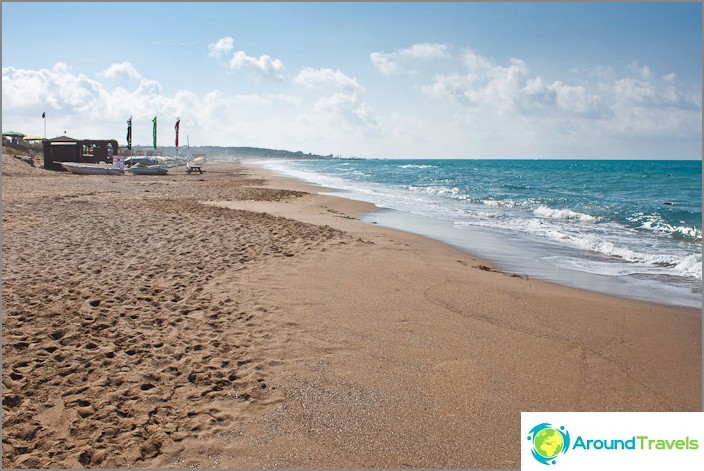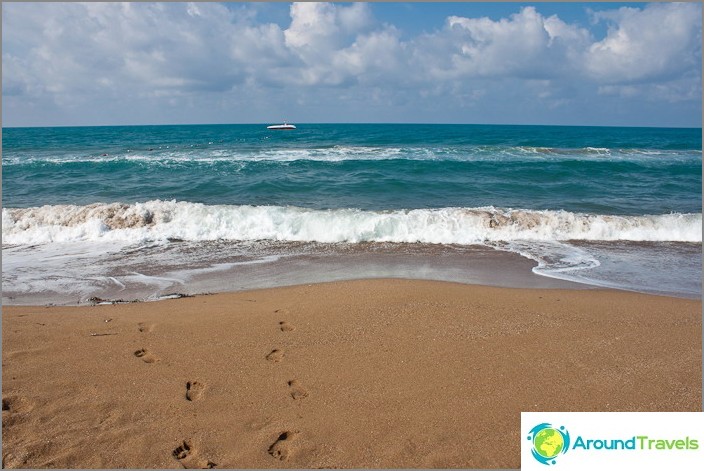 All parts of the story about our independent trip to Turkey:
Route - Kemer - Antalya - Demre (Worlds) - Olympus and Cirali. - Side - Lake Beysehir - Cappadocia - Goreme - Ankara - Adapazarı - Karasu - Istanbul