Our trip was coming to an end. After Karasu we only had to visit the city of Istanbul (Istambul), from where our departure was to take place. We got to him in the usual way, by bus. And we had only one day to visit the former Constantinople.
The city of Istanbul left a much more pleasant experience than Ankara. It has a huge cultural heritage, connecting different religions, Europe and Asia. And to be fair, it is Istanbul that is the capital of Turkey, not Ankara. I now understand those people who come to Istanbul for the weekend. This is a really good option for independent travel..
Where to stay in Istanbul
I have selected hotels in advance where you can spend the night, I share with you. Yeni Hotel and Subrosa Hotel Istanbul. Reviews are good, they are also conveniently located in terms of tourist facilities, in general, you can safely book.
Istanbul walks
Before the trip, I thought about how we would navigate in such a big city. But it turned out that the map of Istanbul is quite enough for this. Moreover, the main attractions of Istanbul were present on the map, and metro lines were also drawn. So if you go there, be sure to purchase a similar one, and then you will be independent of paid tours of Istanbul..
First of all, we went to the Ataturk airport to hand over our belongings in order to walk light. The price was not very pleasant - 15 liras (300 rubles) for a suitcase and 20 liras (400 rubles) for big luggage. We thought a little, and an idea came to us that would hardly have occurred to a European - to connect two backpacks together and pass them off as one big luggage. The chip rolled. Use!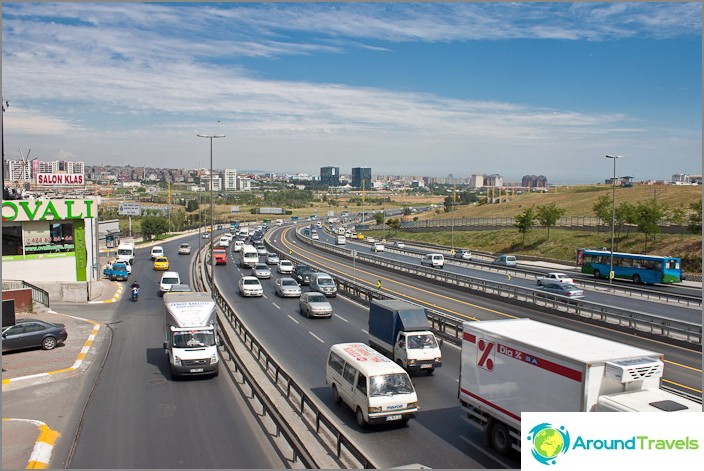 By the way, at the airport we were greatly surprised by a guy who accepts luggage and speaks 5-6 languages, including Russian. It's so strange, where, in theory, people with knowledge of the language should sit, there are those who only speak their native language, and vice versa..
After the airport, we took the metro to the tourist center. Well, more precisely, almost before him, since the transfer from branch to branch in Istanbul is paid. Fortunately, there was enough time, and there was a desire to take a walk. In addition to the Istanbul metro, there are also metrobuses. These are buses with a dedicated lane and a frequent schedule. The cost of all transport is comparable to Moscow prices.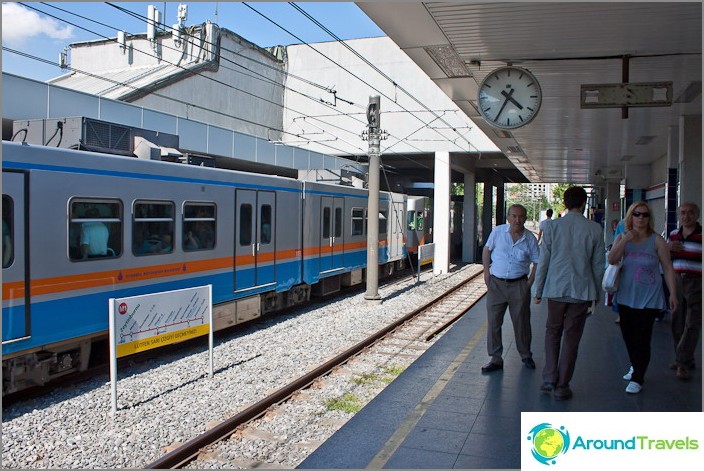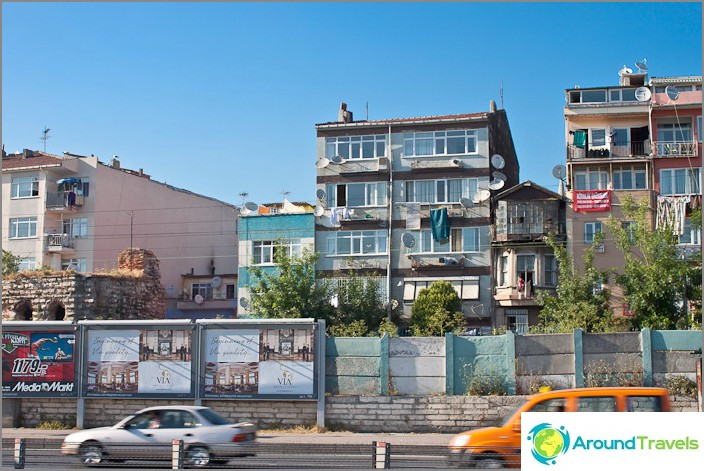 Having passed the Russian quarter, where all the inscriptions are in Russian, we came to the embankment. Here you can watch the leisure of local residents. Small portable cafes, fishermen busy discussing pressing problems, a coastal shooting range, people walking and relaxing on the grass, and this is Thursday afternoon. Nobody works or what?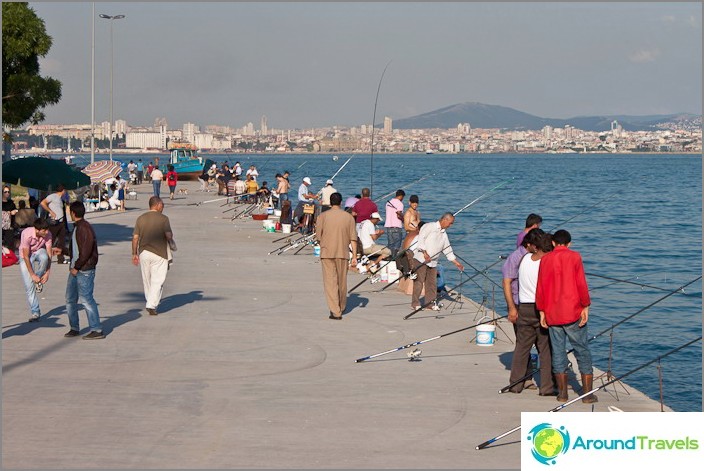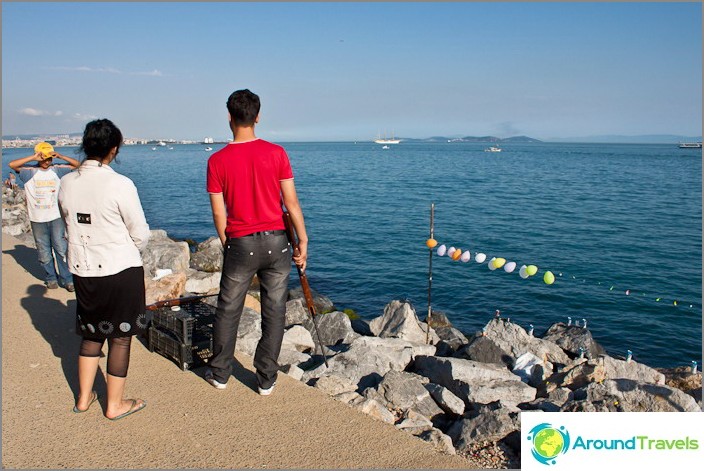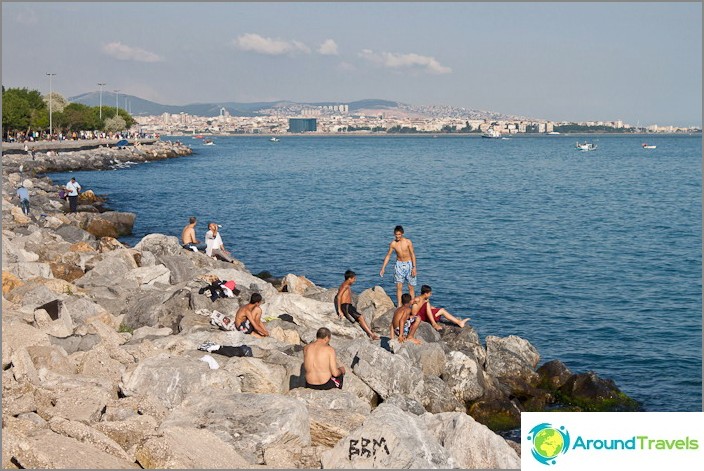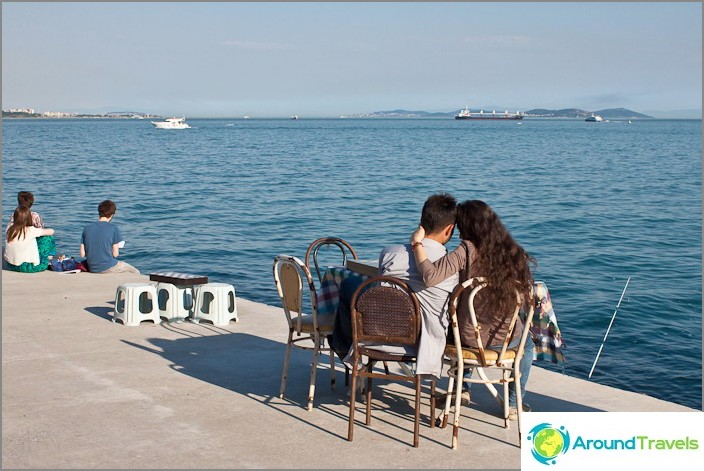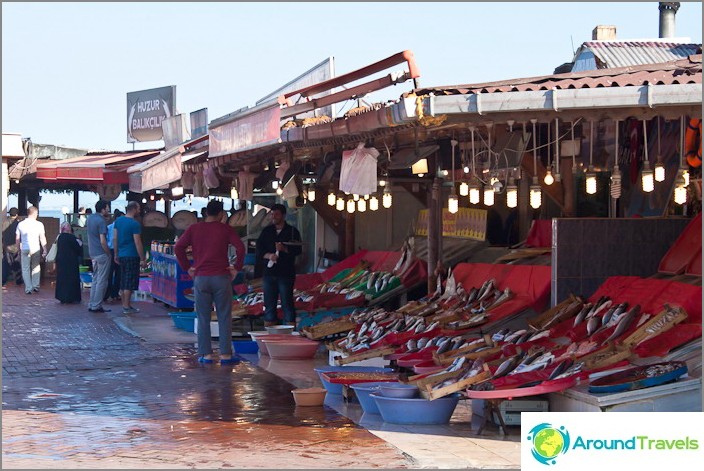 We also taxied to pop-tourist places: the center of the old city, where Sultanahmet (Blue Mosque) and Hagia Sophia (St. Sophia Cathedral) are located. We got into the Blue Dream, and St. Sophia Cathedral was already closed for some reason. We just admired these buildings from the outside and walked along the narrow streets of the old city.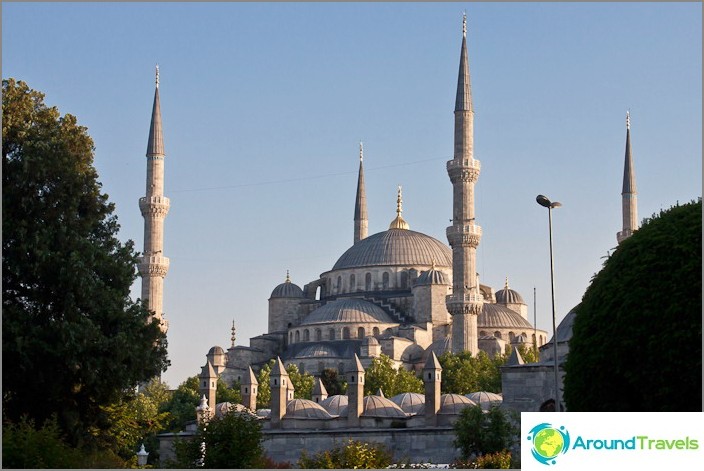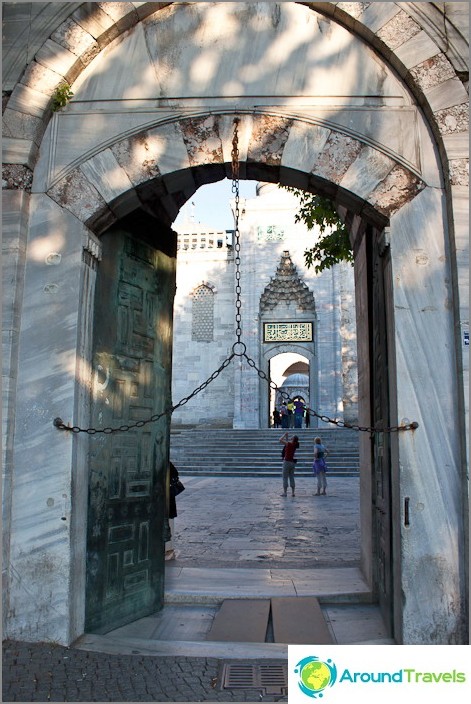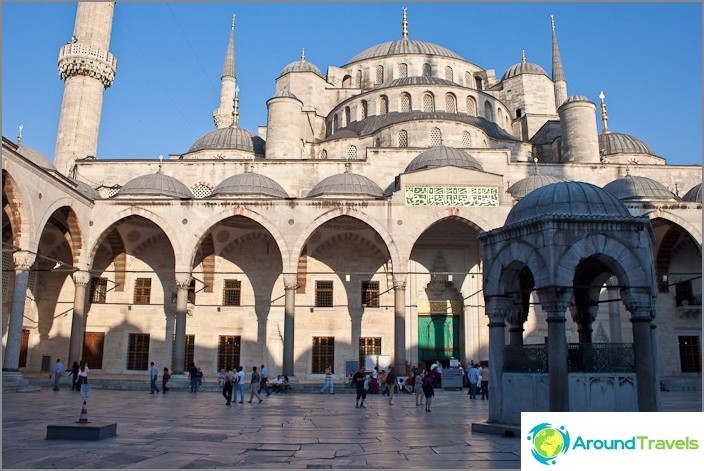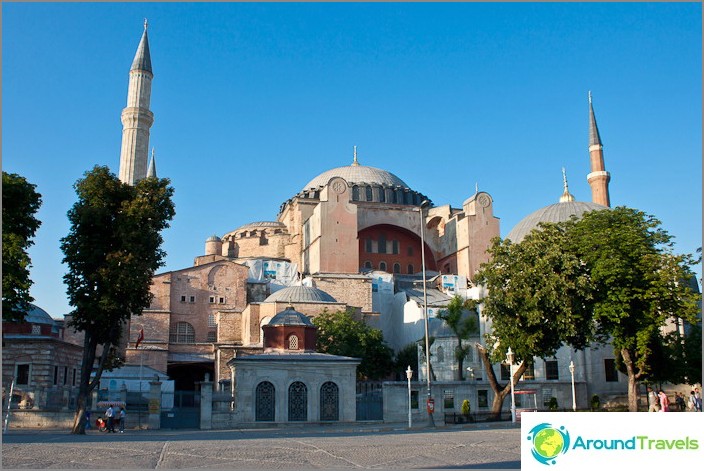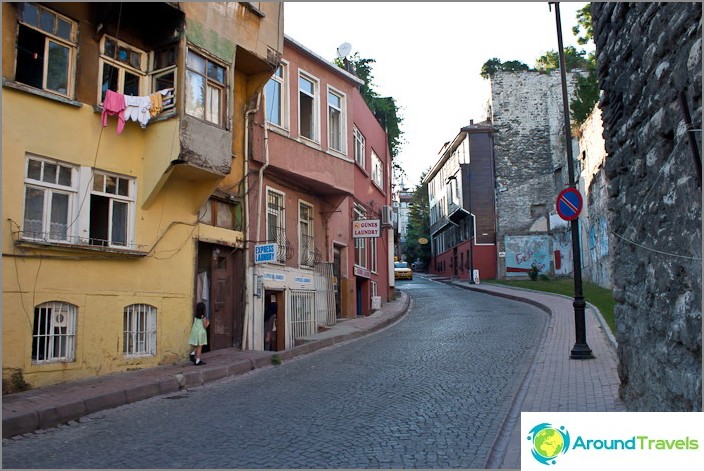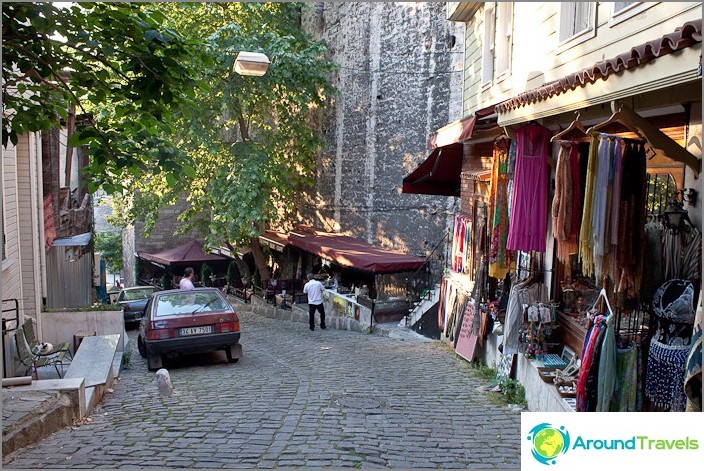 If in Ankara, bagels are sold at every step, here boiled corn, 1 lira (20r) per ear. Absolutely tasteless infection. Better to sell bagels.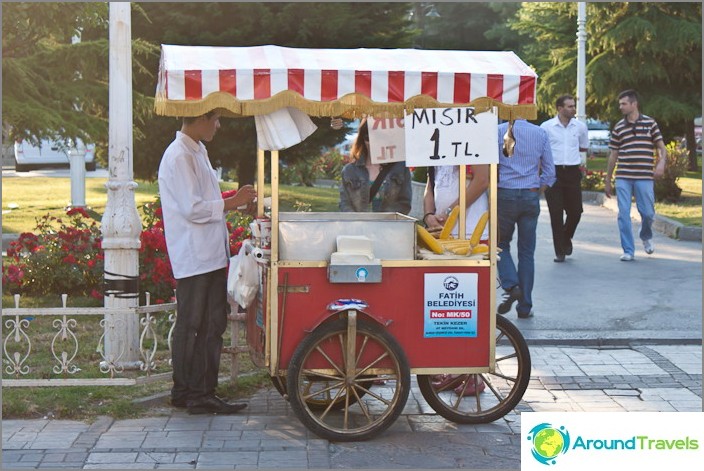 After taking a short walk in the park, we caught a sunset on the Bosphorus. A symbolic place, a strip of water that separates Europe and Asia. Every half hour ferries run across the strait, which are very popular, since they are faster to get to the opposite bank than to take a detour across the bridge..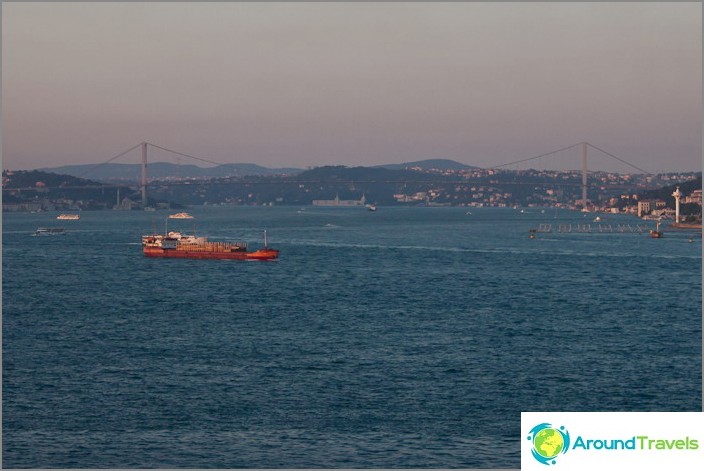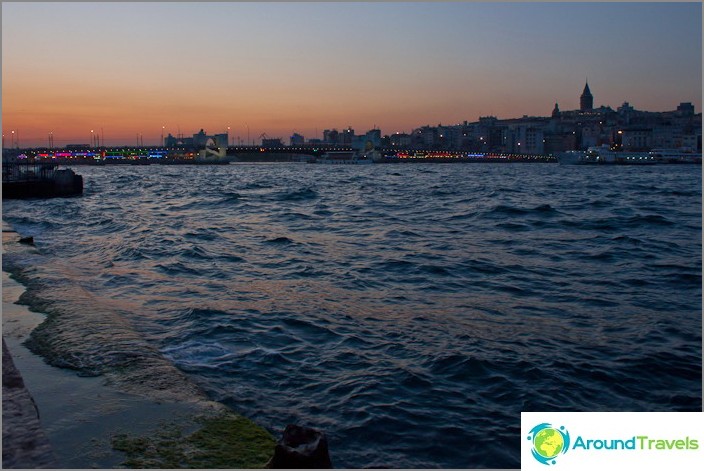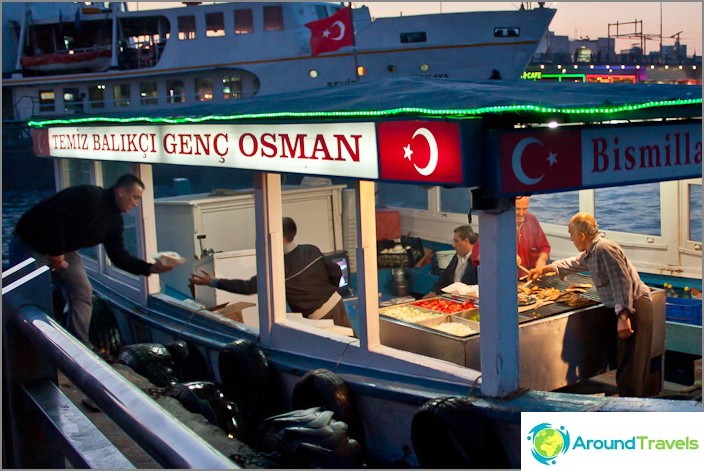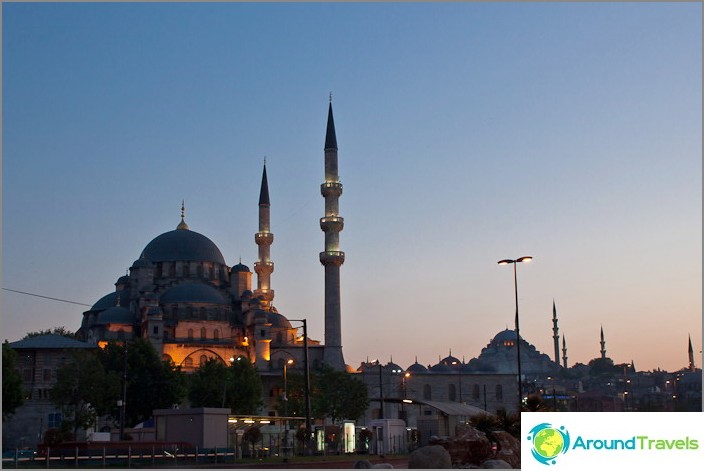 And then we got into the dark corners of the shopping streets. One lantern and not souls. Only packages, like tumbleweeds, met on our way. And this is in the heart of the city of Istanbul!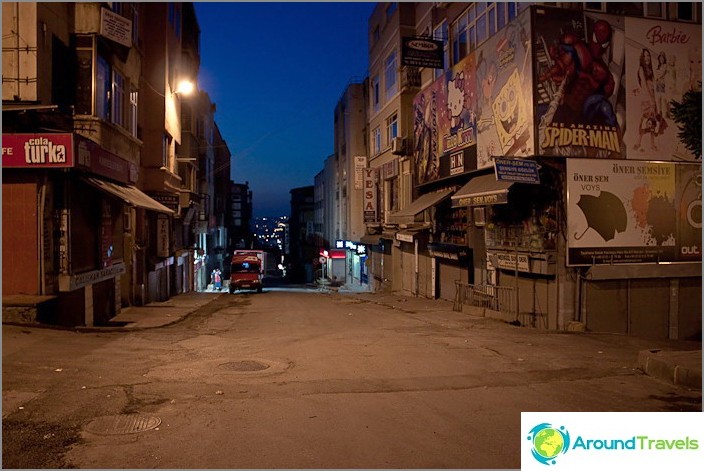 Nearby, and also in the dark, SSU lurked - Istanbul State University ...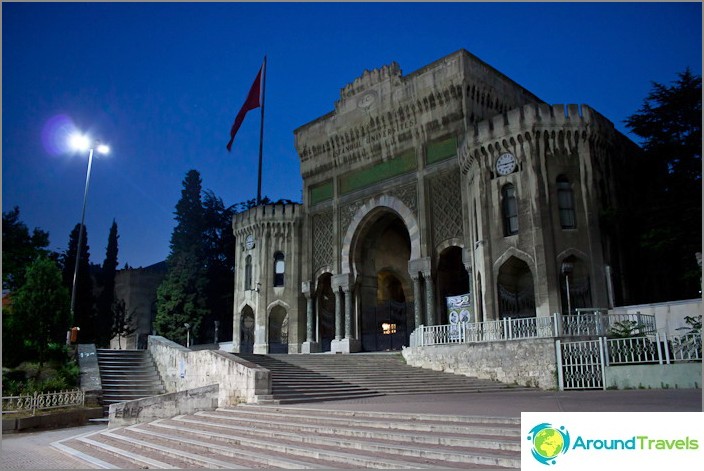 Due to our fatigue, the impressions of the city remained a little blurry. But the fact that he fascinates, and I want to return to him again, that's for sure. Fortunately, you can buy cheap tickets to Istanbul (I advise you to search on Aviasales.ru and Skyscanner.ru) and be in the pseudo capital of Turkey at any time.
Specially spending all our last lira, we returned to Ataturk airport. And a few hours later we flew to Moscow, satisfied and happy, and ready for new adventures..
P.S. Anyone who doesn't like Turkey just wasn't really there!
All parts of the story about our independent trip to Turkey:
Route - Kemer - Antalya - Demre (Worlds) - Olympus and Cirali. - Side - Lake Beysehir - Cappadocia - Goreme - Ankara - Adapazarı - Karasu - Istanbul