Rawai Beach - has historically been the very first holiday beach in Phuket. Due to its location (17 kilometers south of Phuket Town), it was a great place for family picnics and relaxing in the shade of casuarin trees.
Now the Rawai beach is especially «technical» destination, having become a hub for sea tourism, and a picnic is now possible only on a concrete embankment or a coastal cafe.
The content of the article
Beach description
Almost the entire 2-kilometer coastline is occupied by numerous pleasure boats and boats transporting tourists to the nearest islands (Coral Island, Ko Lon, Racha Island), or providing fishing tours.
There are many private boats of local residents - sea gypsies who are engaged in fishing, and the places of their settlements are always accompanied by mountains of garbage and specific aromas of decaying fish. In general, it is impossible to swim in the local sea because of the mud, and only occasionally you can meet people who have entered the water to get their feet wet..
Entering the water, depth and waves
At low tide, the sea leaves quite far from the coast and exposes many stones in the water. At this time, you will not meet anyone in the water, not even gypsies. In case you want to swim, then you will need a vehicle to take a short trip to the neighboring beaches Nai Harn, Yanui, Ao Sein and Bark.
Sun beds and shade
Sun beds are absent as a class, and the shadows are full of trees that grow densely along the coast. Basically, there is everything for a short stop and beach tuning (without swimming). But to swim it is better to go to another place..
In case anyone is interested in reading about other places, I have a short overview of all the beaches of Phuket, will help you decide on the choice of the beach.
Beach photo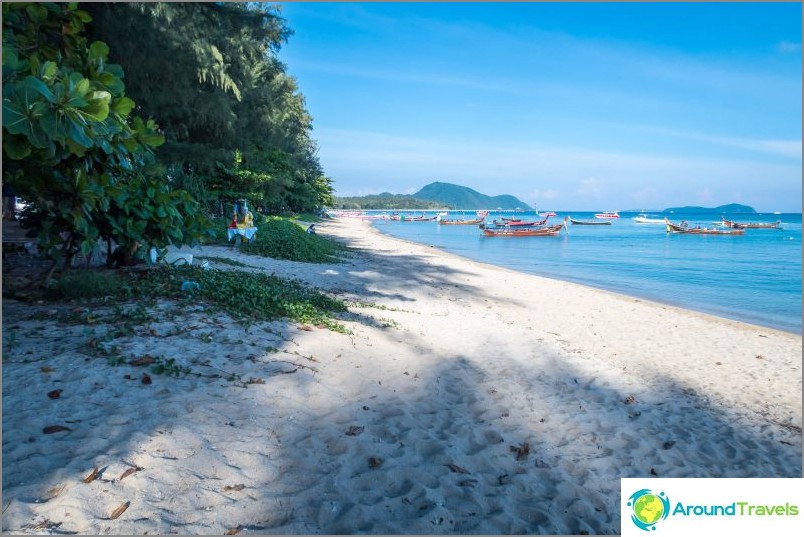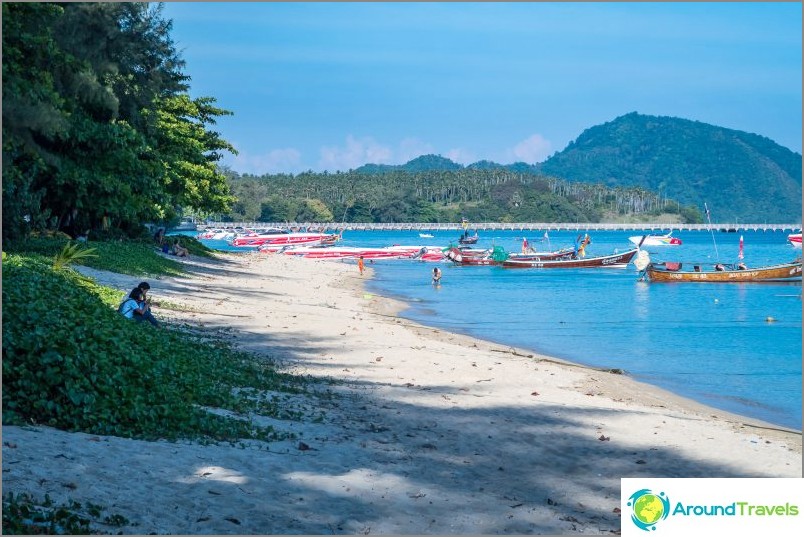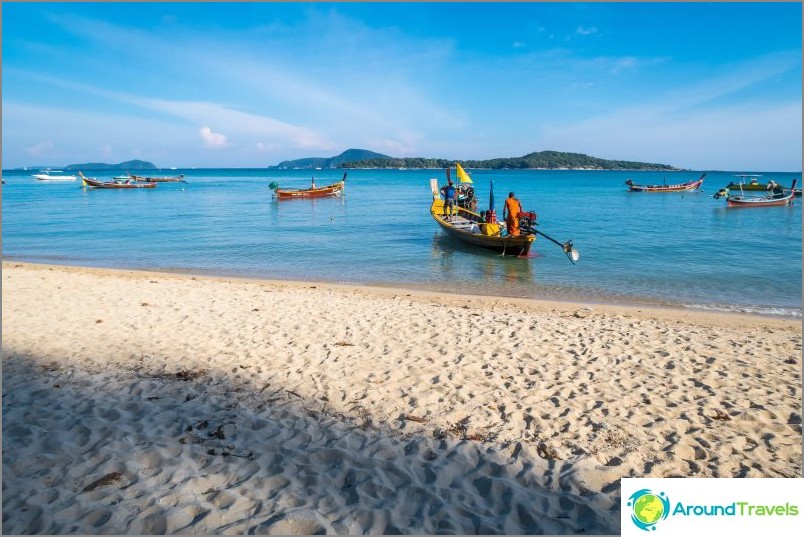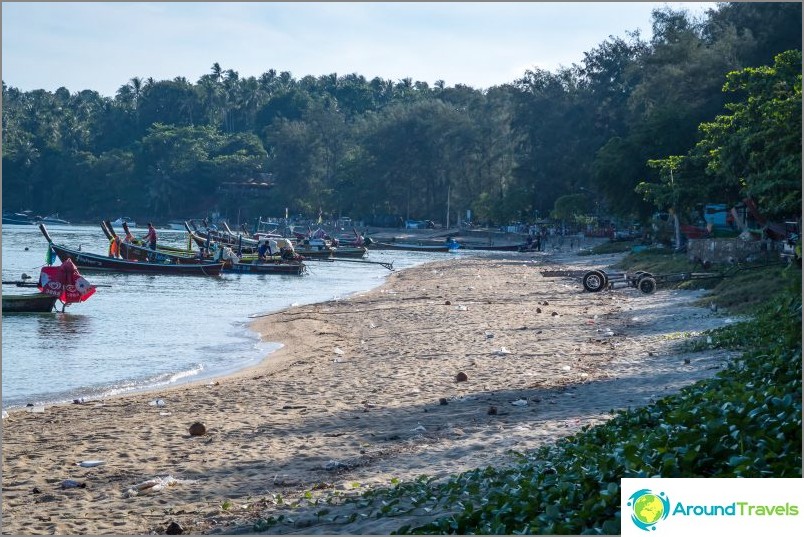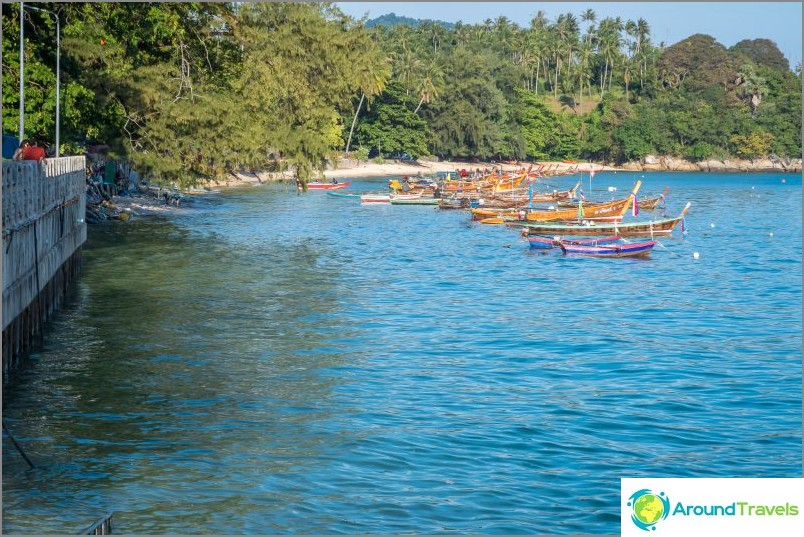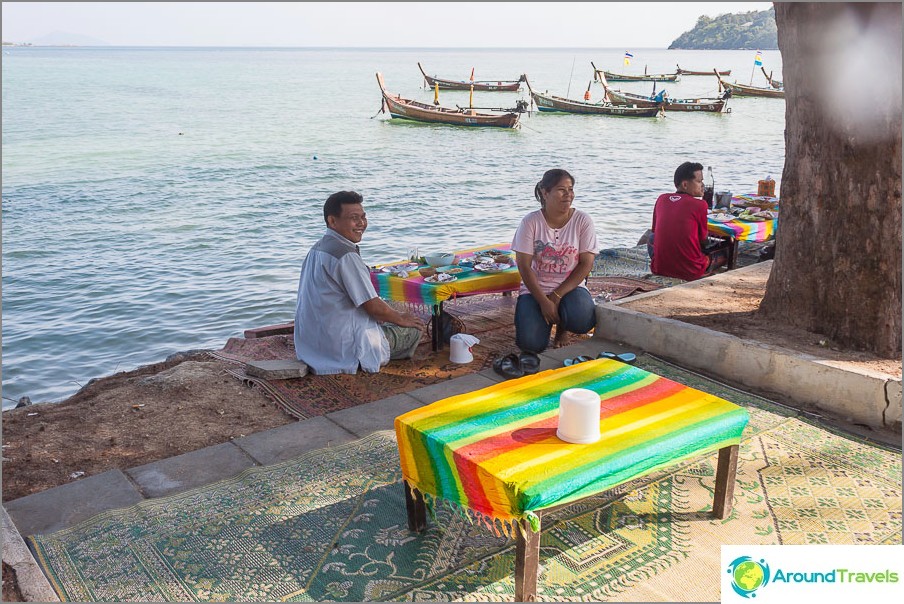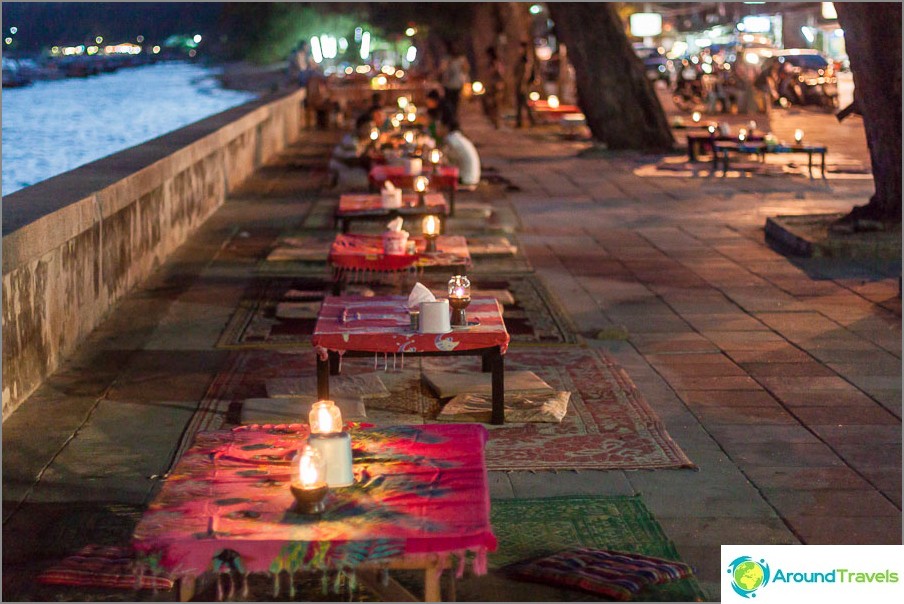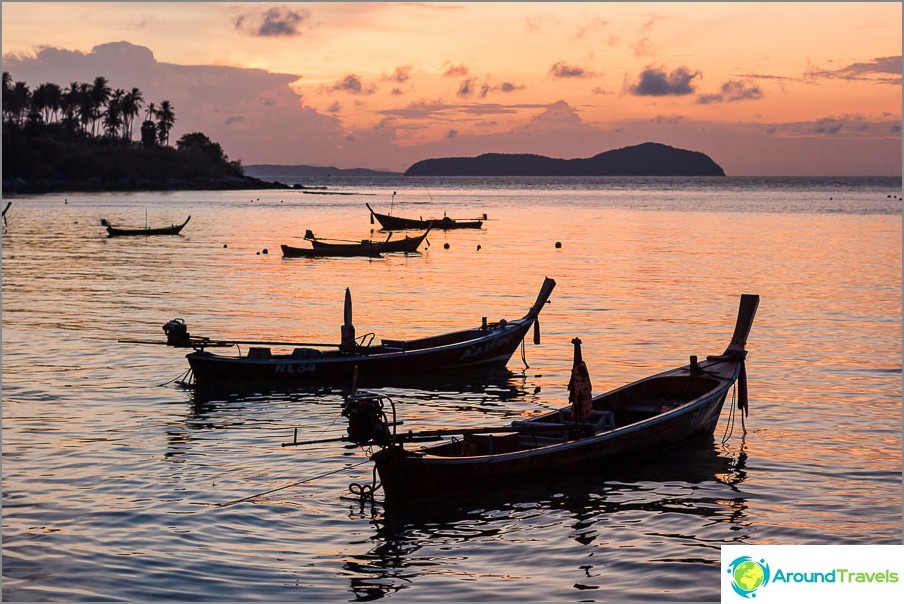 Infrastructure
There is a residential area of ​​the same name near the beach with a normal infrastructure, so leisure here is not limited to sealings and boat trips, and Thais offer the whole range «urban» entertainment. Shops, souvenir shops, restaurants and more can be found behind Rawai Beach.
The nightlife is relatively diverse, but of course, it is incomparable with Patong. At least for those who wandered in here by mistake and stayed for an evening or two, there is always something to do in Rawai.
There are several Thai shops (tayshop) in the Rawai Beach area, as well as a 7/11 chain mini market. A large supermarket Tesco Lotus is about 10 minutes away by bike - it is located in the Chalong beach area. If we go 20-30 minutes, then we will find ourselves in a cluster of shopping centers near Phuket Town: a huge BigC, Central Festival, and another Tesco.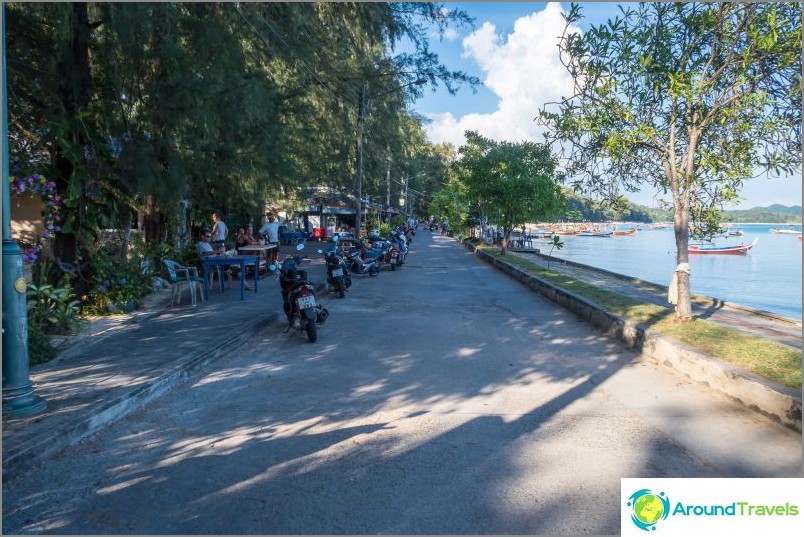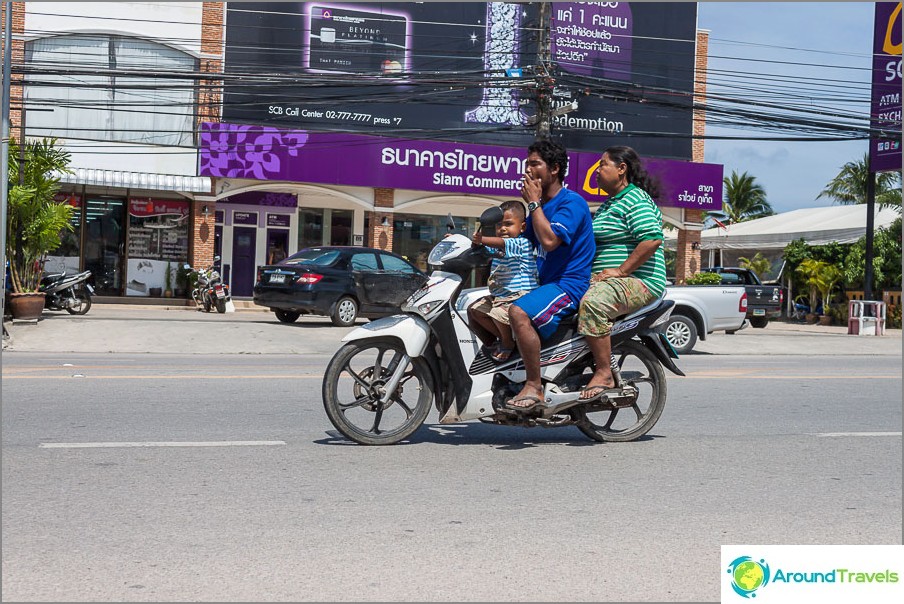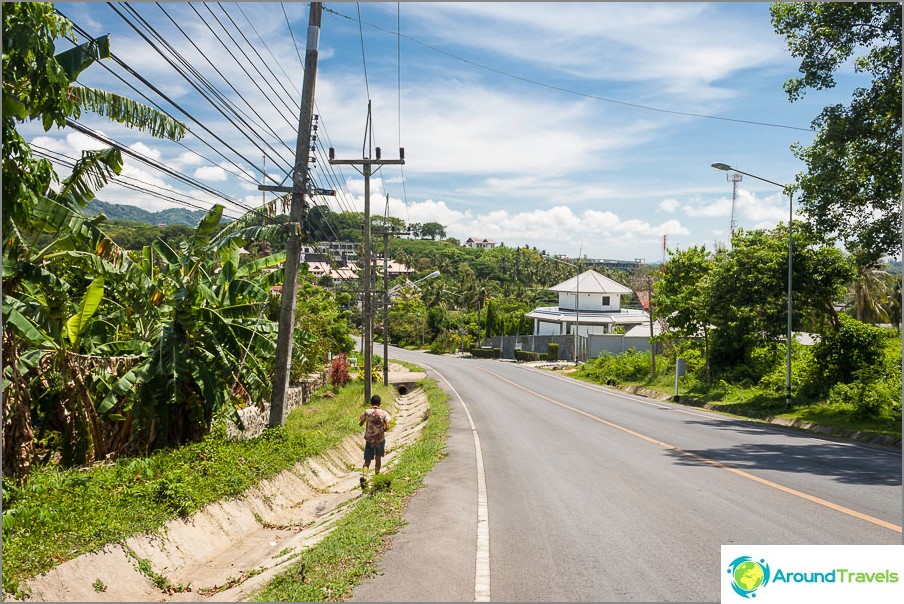 In addition to the bars at Rawai Beach, there are several interesting places to visit. First of all, it is promthep cliff (Promthep Cape - the southernmost part of the island) is one of the most spectacular viewpoints in Phuket. Many tourists visit the cliff on every trip to the island just because of its beauty. And also in the city limits you will find: a museum of shells, an orchid farm and a Buddhist temple Wat Sawang Arom. Among the sports facilities, it is worth noting the city equestrian club and the tennis club..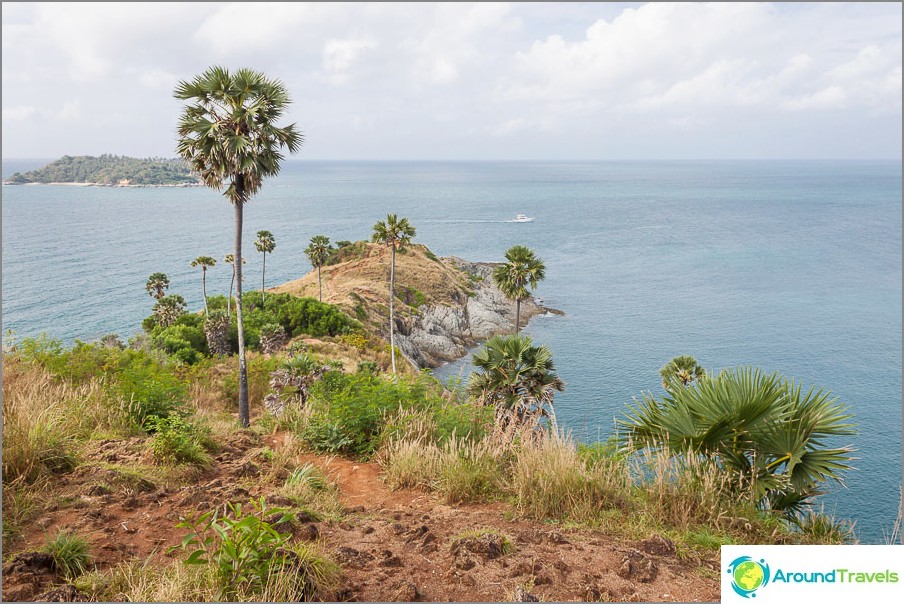 One of the most popular places on Rawai is the pier. It serves as the starting point for daily walks and shore fishing for the locals. Farangs do not hesitate to come here either. Moreover, you can ride a bike to the end of the pier, if you are too lazy to stomp your feet, and then arrange a small picnic. In the morning you can meet yogis on the pier (we ourselves once did here).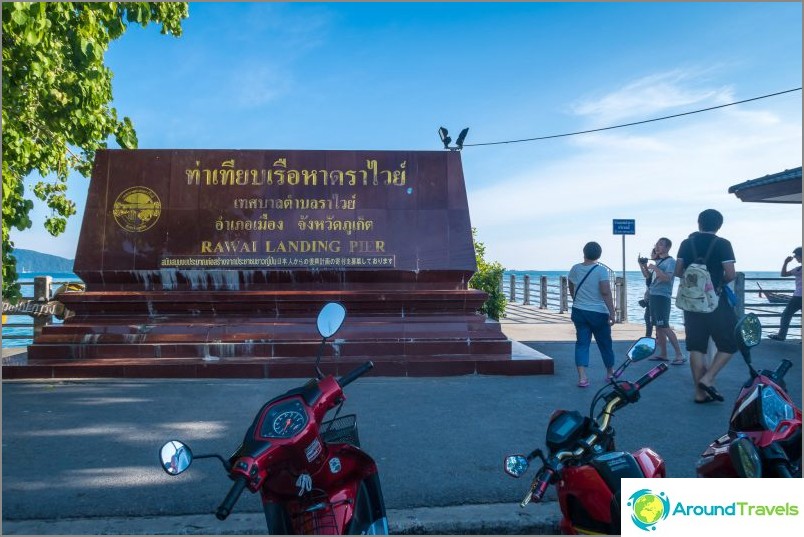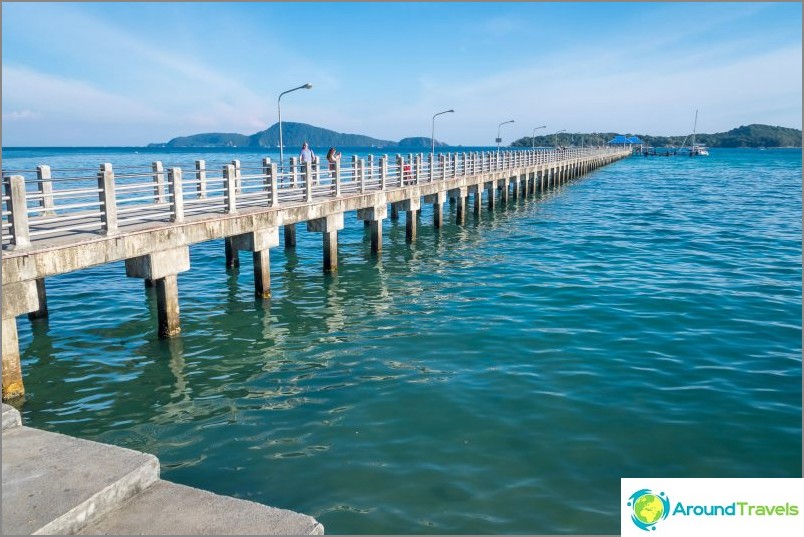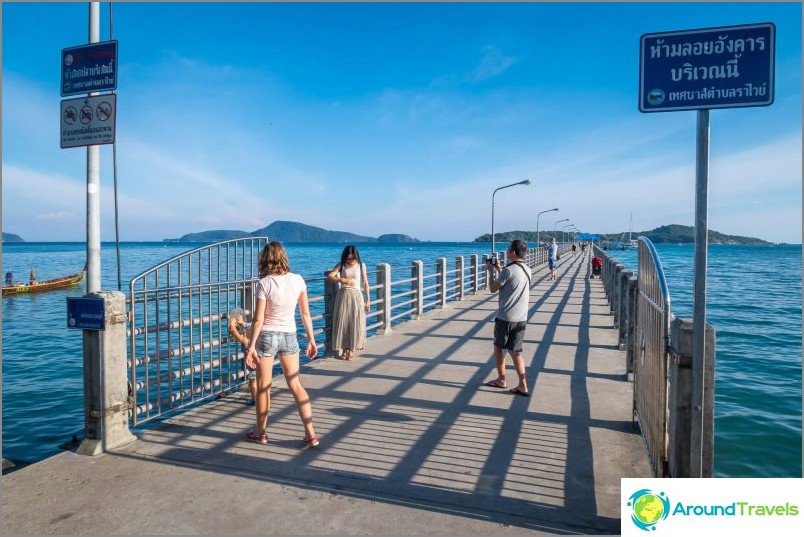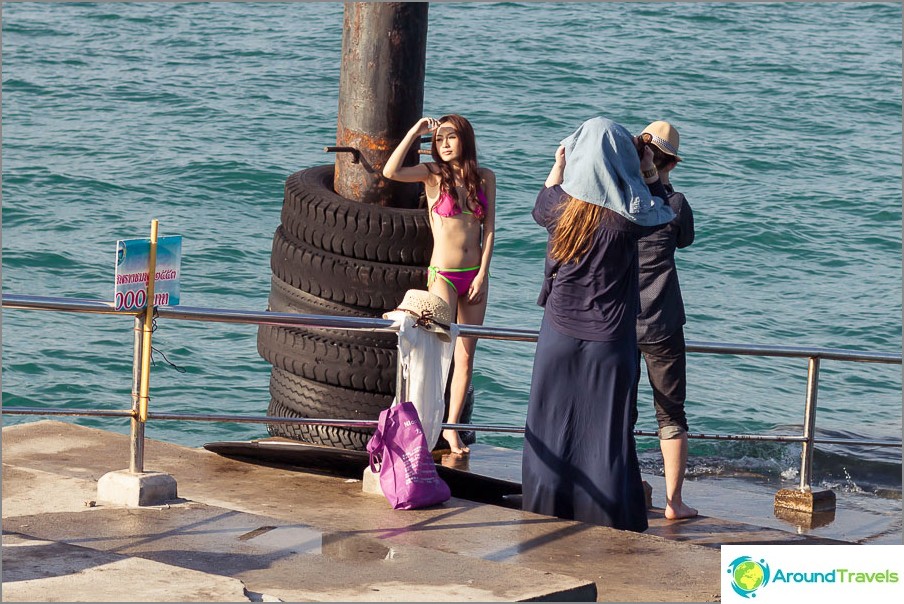 Houses and hotels on the beach
Rawai is rich in housing, like any beach in a small town. Prices range from 430 baht for a room in a two-star hotel to 6,800 baht for a comfortable room in the well-known Mangosteen Holiday Home. Also, there are many foreign longsteers living here, because there are a lot of rental houses here. We ourselves lived here (House number 1, House 2). Prices start at 10,000 baht / month, although it is better to count on 15,000 baht.
Rawai Beach is a quiet and peaceful place, all nightlife is concentrated on the coast, and not near the houses for rent. At the same time, near your side (about 10 minutes by bike) is the best beach in Phuket - Nai Harn. Moreover, this beach, due to the lack of hotels near it, is not particularly fond of packers.
As for hotels, on Rawai Beach there is, for example, the Rawai Palm Beach Resort with good reviews, rich décor and Asian motifs in interiors, a large area and swimming pools. Another new hotel with pleasant rooms is The Title Boutique Phuke t. Thai Palace Resort in the center of the beach - a quiet and cozy place surrounded by greenery.
Rawai hotels>
Be sure to check for discounts or specials on the excellent Roomguru service. He will quickly and easily show you discounts in all existing booking systems. In Asia, for example, there are a lot of offers on Agoda.com, which are much more profitable than in the same hotels in the Booking.com system..
For the lazy, here are the direct links to the hotels listed above:
If you want to book a hotel here in advance or look for accommodation on other beaches, I have selection of hotels in Phuket with a good rating and reviews.
How to find the beach
Getting to Rawai Beach is extremely easy. Follow Central Highway 402 south of Phuket Town until the road hits the sea. This will be the desired beach. You can navigate to the pier, it will just be in the place where you hit the sea.
Beach Map
Rawai Beach Map
Rawai Beach Map: